by John (J.R.) Richards
One of the great things about being of part of the Executive Committee is getting to meet truly fascinating new people and the stories of their lives.  Marie Wood's inspirational life is one of those stories.  If you start reading this interview, you will not be able to stop.  Marie Wood is a great example of the American Dream and she also teaches us how we can each contribute to making America continue toward greatness.
Welcome to the CLA Real Property Law Executive Committee. Can you tell me about some goals that you have as one of our new bright-star members?
First, thank you for the "bright-star" reference. I am thrilled to be part of the RPLS Executive Committee. I was introduced to the group by Cosmos Eubany. During one of our conversations about our work outside of the office, he mentioned he was part of the diversity subcommittee of RPLS. At the time, I was in the process of organizing an event for the newly formed Hispanic Bar Association of the Inland Empire (HBA-IE) and I asked Cosmos to present on the topic of diversity. It was great to have him there as the HBA-IE was formed with a similar goal in mind, albeit at a smaller scale in the Inland Empire (Riverside and San Bernardino Counties). To answer your question, one of my goals is to bring diversity to the CLA as an entire organization and to RPLS by encouraging minority bar association members to participate by becoming contributing members of RPLS. Bringing diversity to our bar associations has been a goal of mine for many years and this is the reason why I am a founding member of the HBA-IE and an active member in other minority organizations. Another goal of mine is to encourage members to share their knowledge by presenting topic at webinars or at conference panels or writing articles, and to take the time to mentor our new lawyers and students interested in a legal career.
What kinds of challenges does the CLA face or what kinds of things can we do better?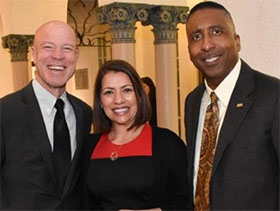 There are so many different organizations that attorneys can belong to and the challenge CLA will face is attracting those attorneys to become active members of CLA. The issue of diversity is a challenge and it will require a lot of work. We all need to be active members in at least one minority bar organization to have face-to-face contact with the leaders of those organizations. There is so much work that needs to be done and every single member of CLA needs to contribute in order to make a change.
Tell me about your law practice. It appears that you do immigration, business and real estate law. Is the business and real estate mostly litigation or transactional?
Yes, I practice immigration, business, and real estate law. I would say my practice is 60/40 litigation and transactional work, with these two areas crossing over to my immigration practice.
What part of your practice excites you the most?
Honestly? The challenge of putting together the "puzzle" pieces that are the facts leading up to litigation, sometimes having to be creative in the causes of action we can bring on behalf of our clients, and figuring out a compromise that works for all parties.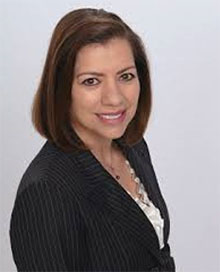 Are you also part of the adjunct faculty at Palomar College? What do you teach? What are the rewarding parts of teaching at Palomar?
You really did you homework! Yes, I have been an adjunct professor at Palomar Community College for a many years. I am currently on break to raise my two favorite humans, my 6-year old and 3-year old children. I started teaching in the Legal Studies Program and eventually ended up in the Business Law Program. I teach Legal Research & Writing, Civil Procedure, Torts, Constitutional Law, the Legal Environment of Business, and Business Law. By far, my students are the most rewarding part of teaching because I see myself in them and I see their thirst for knowledge. In particular, those students who initially do not have the confidence to believe in themselves but who finish the semester with plans of transferring to a university. Last year I received a beautiful note from a former student who thanked me for giving her the confidence she needed to complete her associate's degree. She mentioned she was graduating and was transferring to a university to earn her bachelor's degree. Her note warmed my heart but the credit belonged to her because she made it happen and I was only a facilitator in the process.
Tell me about Reid & Hellyer.
R&H is a legacy firm in Riverside, California and has been around for over 100 years. The firm has five partners plus associates, of counsel attorneys, and a great team of paralegals, secretaries and receptionists. Our main office is in Riverside, but I work out of the Murrieta office. We also have an office in Rancho Santa Margarita in Orange County. Each attorney practices in different areas of law, including business and real estate litigation, transactional law, employment law, and bankruptcy law, to name a few.
OK, I am going to go back to "the beginning." Can you tell our readers about your immigration to the United States in 1998 and especially about your language barriers you faced?
Ah, yes, of course. The year we immigrated to the United States was actually 1988. My dad spent most of his life in this country and, just like his dad had done, he married in Mexico and had a family. My mom, tired of the long-distance relationship with my dad, made the decision to immigrate to the United States. My mom, four siblings, and I arrived in North County San Diego on September 5, 1988. My parents immediately enrolled me in junior high as the school year had already started. I did not speak a word of English and it was a very scary time for me. I lived in North County for many years while I went to junior high, high school, and junior college.
The place where you moved did not have a large Hispanic population. How many people spoke your language and could you easily relate to the kids in your school/area at that time?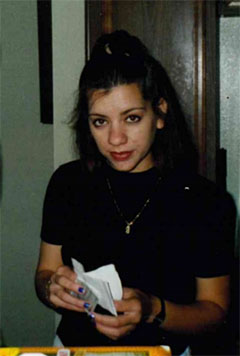 Although North County San Diego has a high Hispanic population, the rural town where I did not. I would say more than 90+ students were Caucasian and the rest were comprised of minorities with about 6% Hispanic. I was very shy but I was also a "brainy" kid who absorbed lots of information. I really think that my shy personality and by obsession with reading everything I could get my hands on was the reason why I could not easily relate to other kids at school. I mean, do you know any pre-teen who prefers reading textbooks than being at the playground? I am by no means saying the other children were not smart, but I felt like I needed intellectual stimulation (and I've been called an "old soul" more than once). It was difficult because I did not make friends easily, but it was also good because I thrived as a student.
I heard that you learned to read and write English before speaking it fluently, how did that occur? What were some of the books you read or enjoyed along that journey?
I first learned to read and write English by reading textbooks, any flyer or pamphlet that I would come across, in particular at doctor's offices. I also had a Peter Pan book that I loved to read.
Is it true that you were enjoying significant academic success even before you patently spoke English? I imagine people had a hard time understanding how you were doing well.
After enrolling in junior high, I eventually learned to read and write English, but did not speak it because I was incredibly shy and was afraid other students would laugh at me. Even with this barrier, I became an A+ student and would often get As and Bs on exams. Other students soon accused me of cheating because they could not understand how I was earning my grades. Funny thing is (not at the time), none of the students could grasp how I could understand English but not speak it and none of them would hold back when accusing me of cheating while I was in the room. The old saying "kids can be cruel" is very true. Trust me. But, none of that stopped me and I eventually began to question the teacher on pronunciation of certain words that just didn't make any sense to me. Why is "door" pronounced the way it is but "spoon", which also has two o's is pronounced differently? My reading teacher, Ms. Boyle, could not explain why and eventually gave up by telling me "it's just the way it is." Wow, you really took me back to the beginning. I had not thought about Ms. Boyle in a very long time!
Tell me about the first time you raised your hand in class and spoke English. Do you remember it? What was going through your mind? How did it make you feel?
I did not have the confidence to raise my hand and speak in class until I was a freshman in high school. My recollection is I was at a World History class where we used to play a Jeopardy-like game to help us memorize history. I loved history and I was fascinated with the Egyptian era. And, of course, even then I would read the small print in our textbook and learn as much as I could about Egypt. I nervously raised my hand because no one knew the answer and I felt like I had it. I do not recall what the answer was but I can still hear the awes and whispers from other students – "how did she know that?" It was such a great turning point in my life. One correct answer gave me the confidence to raise my hand more often and be less embarrassed about my accent. After this moment, every time we played, everyone wanted me on their team. I, of course, always picked the question with the highest points and won.
It must have been a tremendous feeling of success. Your parents must have been so proud of your accomplishments. Were they supportive? How did they help you at that time?
My parents are amazing. They did not have the tools or the money to help me while I earned my academic degrees, but they have always been very supportive in so many other ways. They are so proud to have a daughter that they can brag about to their friends, but they are also proud of having a daughter and two amazing grandkids who love them.
You mentioned to me that in early high school you loved Egyptian history? I share your appreciation. What about Egyptian History did or do you love? Do you have a favorite Egyptian leader? Who and Why? Are there any particular historical locations in Egypt that you find particularly fascinating?
King Tut. He died so young but, based on what history tells us and the possessions that archeologists have found in this tomb, he was a pretty amazing kid. Also, Nefertiti because, well, she was queen! Not a fan of Cleopatra at all. I have never been to Egypt but visiting the pyramids would be awesome!
Quick! Queen Hapshepsut, was she the greatest female ruler of Egypt?
Haha, this was a long time ago J.R., you will need to refresh my recollection.
At one point, you took a career assessment test after high school to find your career path. What resulted from that test?
Well, the test suggested that I should become a dentist. I immediately enrolled in a full-time dental assistant program and became an A-student. I would type my notes to help with memorization and, once the teachers found out, they were in shock that anyone would do that (I should really stop disclosing all of my secrets). At the end of the semester, we had to take a lab with power point presentations and slides about diseases of the mouth. In my memory there is still a vivid picture of what "hairy-tongue" looks like, which was also the end of my dental career.
But you became a paralegal instead of a dentist, how did that occur?
As I was finishing the semester in the dental assistant program, I happen to walk by the Business Department Building at Palomar College and I picked up a pamphlet about their Paralegal Studies Program, which caught my interest since I was working as a receptionist at a law firm at the time. I knocked on the door of one of the offices and a happy, jolly man opened the door. He told me all about the program and encouraged me to apply. He, Angelo Corpora, had this amazing energy and he spoke so highly about the program that I decided to change fields from dental assistant to paralegal studies.
Tell me about your career mentor Angelo Corpora.
He is just so wonderful. I mentioned that my parents fully supported me in my choice of career but they did not have the tools to guide me through the process. Angelo just stepped in and became my life-long mentor. He helped me and encouraged me to complete the Paralegal Studies Program; he was there through my law school days; he was there when I was named 2012 Alumni of the Year for Palomar College; and he is still here to this day. We share many things in common and our families spend a lot of time together. His daughter, Jen Carver, is one of my best friends.
Why has he been such a help to your career?
He provided the guidance that I needed to reach my goals. He encouraged me to talk to counselors and to apply for grants and scholarships. He also guided me on what classes to take so that I could meet my requirements for graduation, and he cheered me on at every step of the way. He still does! I honestly do not know if I would be here today doing this interview if it were not for him.
It sounds like Mr. Corpora is a true inspiration. I imagine there are many people whom he has guided. Do you think it is possible for young Mexican immigrants to be successful in law without mentorship?
He is definitely a true inspiration, and he has guided many people just like he did with me. I thrive to be just like Angelo when I teach and, in particular, when it comes to foreign students, not just Mexican students, but all of those students who find themselves in a new country with a new language with so many barriers. It is possible for someone to succeed in law without mentorship because I have met many attorneys who have done so. But, having a mentor just makes things a little bit easier. The Hispanic Bar Association of the Inland Empire is working on partnering up with local colleges and universities to offer this type of mentorship to potential law students.
Do you think mentorship would be an effective way to gain more representation by people of Mexican heritage to be attorneys? If so, what could an average attorney do?
Yes, I do, but there is so much work that needs to be done. The "average attorney" can start by mentoring younger attorneys who need help instead of shutting them out as being incompetent. We all start there – at the beginning. Sadly, I often see seasoned attorneys not making any time to share their wisdom and years of experience and knowledge. Most attorneys who have just passed the bar need help with law and motion practice, guidance on civil procedure, trial preparation and evidence issues, etc., and they just need a helping hand. For the most part, that time you spend now will be paid forward by the young attorney you mentored.
So tell me about the different jobs that you have worked in a law office.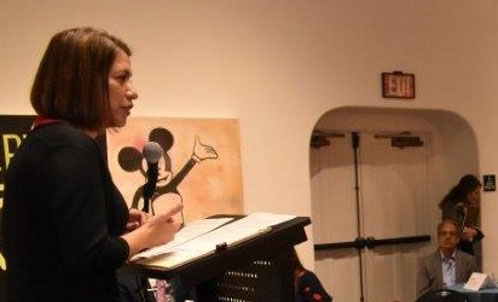 I have held many positions. My first job was as a receptionist of an immigration attorney's office. I was later promoted to legal assistant when I was attending the Paralegal Studies Program at Palomar College and, once I received by degree, I was promoted to Paralegal. When I was in law school, I worked as a law clerk, and I then became an attorney.
Because you were a paralegal, do you believe you have a unique perspective on how best to use a paralegal?
Absolutely! I worked as a paralegal for many years before going to law school. By the time I started law school, I was drafting discovery, pleadings, motions, including summary judgment motions, interviewing clients and witnesses, preparing deposition questions, and preparing all documents and briefs for trial. In my opinion, and maybe it is my experience alone, but paralegals are not used to their best potential and a lot of time is wasted on having paralegals do secretarial work.
Because you have been a receptionist, do you have strong opinions about how reception work should be done?
Yes, a receptionist serves as a gatekeeper as he/she can direct visitors and calls to the team but also stop any unwanted callers (i.e., marketing and advertising calls) or visitor. A receptionist must be friendly and welcoming as he/she is the first voice any potential client hears before setting up an appointment.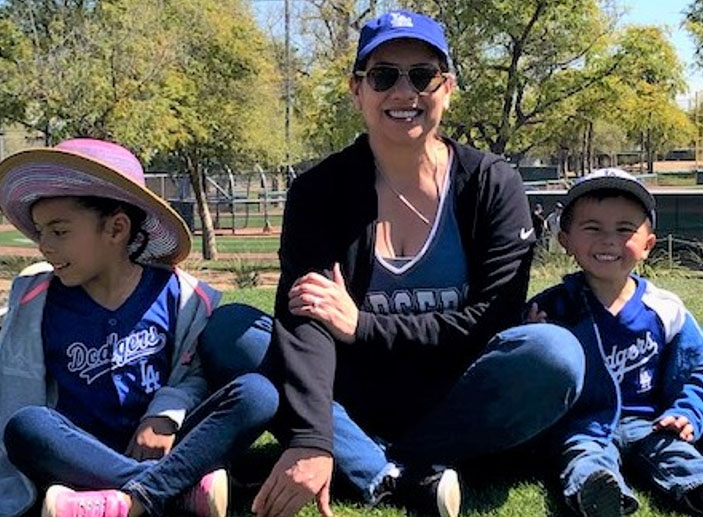 So tell me about your transition from being a secretary to paralegal to attorney.
I never really worked as a secretary. My legal career began as a receptionist, then as a legal assistant, then as a paralegal, then as an attorney. The law firms that I worked for made a clear distinction between the work completed by a legal assistant and the work completed by a paralegal. The secretaries performed entirely different functions. My transition from paralegal to attorney was not at all difficult, but I did have an awakening when I started dealing with opposing counsel. First, they saw my bar number and assumed that I was a newbie and they treated me like a newbie with no understanding of the legal system. These seasoned attorneys would also ask me to stipulate to certain things that were harmful to my client hoping that I would agree with them because they thought I that I would not know any better. I am sure that they would have never asked these questions of an experienced attorney.
What really drove you to become an attorney?
After working as a paralegal for about 10 years, which included the drafting of dispositive motions such as MSJ/MSAs, and preparing motions in limine and trial briefs, things got monotonous, to be honest. I wanted more of a challenge (I really had no idea what I was getting myself into!) and decided to go to law school. I wanted to be able to handle cases from start to finish and I wanted to see how my work product played out in court.
Did you work while you were in law school? That was full-time law school wasn't it?
Yes, I went to law school full time in San Diego and I worked part-time for a law firm in Temecula (about a 45 min. drive). It was very difficult at times, but the law firm was very flexible with my schedule and I would also work remotely at times.
I see also that you wrote for the law review. How did you balance work, school and law review, or did you?
Balance? Ha! I wrote a note for law review and that particular semester was INSANE. I took on more than I could handle and I had to stop working for a while so that I could dedicate time to write my note.
What did you write about for law review?
I wrote about the Fourth Amendment's protections against unreasonable searches and seizures of welfare applicants, but do not ask how my note ended because I really do not recall. That time was a blur.
Wow, what an inspiration you are. What nugget of advice would you tell a young person who wants to be an attorney but does not have the resources or know-how to get there?
Thank you, I really appreciate your kind words. My nugget of advice is to seek help. Start with the school counselor, but do not stop there. Be persistent and do the research. There are many people out there who want to help and they will help you find the resources you need to become an attorney regardless of your financial status.
Have you always been involved in volunteerism? What other kinds of extracurricular activities have you done over time?
When my twin brothers and my youngest sister were in elementary school, I became the unofficial interpreter for Spanish-speaking parents. When I was in the Paralegal Studies Program, I volunteered at different events geared toward helping immigrants apply for permanent residence or naturalization to become citizens. Throughout the years I have also volunteered, and continue to volunteer, at workshops and law-day events for the North County Bar Association, the Riverside County Law Library, Temecula Branch, and the Temecula Legal Scholars Program. I truly believe in giving back to the community.
Has it been difficult to balance family life and work life? Tell me about those challenges.
It is very difficult to balance family life and work life. In fact, I do not think that "balance" is even possible. To borrow a colleague's thoughts on this (thank you Chris Johnson!), I strive for integration of my family and work life. What do I mean by "integration"? My weekdays are absolutely insane preparing lunches, getting kids ready for school/preschool, chauffeuring them around, etc., while, at the same time, meeting my billable hour requirement. If I leave work during the day for doctor appointments and/or school functions, I have to get back on my computer after my kiddos are asleep, or wake up super early, so that I can finish work that I had to put on hold in order to keep up with their appointments. But my weekends are dedicated to my favorite little humans and we spend as much time as we can together. I tell everyone that if they ever need to find me on a weekend, they need to first try the San Diego Zoo, Safari Park, or Legoland.
Speaking about family, do you have any famous relations or interesting facts about your family history?
No famous relatives that I am aware of, but I am working on my family tree and, who knows, maybe I do have some celebrities in my extended family. My paternal grandfather, Bert Wood, was born in Oakland, California in the early 1900s. When he became an adult, he became a cattle herder and would often travel to Mexico where he met my grandmother. They were married and my dad, Roberto Wood, was born in Mexico. Through Ancestry.com, I was able to locate a copy of their marriage certificate, but not my grandfather's birth certificate as it was destroyed in the 1906 earthquake and fire that destroyed San Francisco. I have been told that my grandfather was very secretive and never really shared information about his family other than the names of his parents, Charles Wood and Dolly Long, and his sister Evelyn. When my dad was 8 years old, my grandfather passed away, leaving only a piece of paper with a few numbers. Later, when dad become an adult, he immigrated to the United States and became a permanent resident not knowing that he was already a U.S. citizen! After we arrived in the U.S., my parents hired an immigration attorney who was able to pull 1910 census records showing my grandfather lived in Oakland, California with this parents and siblings. The piece of paper with the numbers turned out to be his social security number. After years of dealing with Immigration and Naturalization Services (INS), now U.S. Citizenship & Immigration Services, dad confirmed his citizenship via my grandfather, a U.S. citizen, and dad received his Certificate of Citizenship in the early 1990s. This is really fascinating stuff!
I heard that you love baseball and spring training. Tell me about your enthusiasm for sports.
I never played sports as a child. I was more of a bookworm. But I would watch baseball games with one of my uncles who is an encyclopedia when it comes to baseball statistics. His team was and is the Los Angeles Dodgers and the Dodgers have always been my team. About 10 years ago, I started going to Spring Training in Glendale, Arizona. Our group has grown to 32 people, including friends, neighbors, co-workers, and their children. It is a family event and we always have such a great time. Hands down, Spring Training is my favorite time of the year.
Also, I read an article that said you love puzzles. What kind of puzzles do you like? Are there any particular puzzles that you would recommend to other attorneys?
You really have done your homework! My sisters think that I am crazy but I find puzzles to be very relaxing and you will find them throughout my house. My favorite one is a picture of a sold-out game at Dodger Stadium that I have put together a number of times. What do I recommend? Really any puzzle that is at least 500 pieces. If you are anything like me, you will enjoy the process!
Who else's work, as an attorney, have you grown to respect? Why?
I was trained in litigation by an experienced litigator, Dennis Fabozzi, who was a stickler for details and who was very successful in court. He gave me the opportunity to grow as a paralegal, to grow as an attorney, and he believed in my analytical and intellectual abilities. Dennis passed away soon after retiring almost two years ago, but I will always be thankful for his mentorship.
What is your favorite area of real property law?
This is a difficult one to answer, but I think anything with title issues is always interesting, in particular those that require going back many years to try to figure out the who, what, when, and how. I do not see these types of cases often but when they come my way, it's always interesting.
Who is the most famous person you have ever met? Tell me about the experience.
Cheech Marin. I met him last month at a fundraising event that I, on behalf of the HBA-IE, organized for the Cheech Marin Center for Chicano Arts, which is set to open in 2020. I welcomed him to the event, talked to him for a few minutes, and even took pictures. He seemed like any other person, quite the comedian, and very appreciative of the work we were doing to raise funds for the museum. He is known for the "Cheech & Chong" movies, but I grew up watching the movie "Born in East L.A.", which was hilarious. "The Cheech", as the center is known, will be a branch of the Riverside Art Museum where Cheech will loan over 700 pieces of art that will be on display. Coincidentally, Cosmos Eubany gave his speech on diversity at the same place where this event was held, the Riverside Art Museum, before a full house of HBA-IE members, judicial officers, and other guests.
Other than what you do now, what's the most interesting or unique job you've ever had? Why?
When I was in high school, I was hired by a farmer to work at a fruit stand on the side of the road. I met a lot of interesting people and learned a lot about fruits and vegetables.
What do you do to help balance your life with work?
I go to the spa and I try to meet my girlfriends for a quick bite to eat or a glass of wine. If I could, I would go to the movies more often because movies help me "shut my brain off" and get into someone else's story. I do not remember the last movie that I watched without my kids, but my all-time favorite is the Shawshank Redemption.
---
Related Content