In Memoriam, D. Eric Remensperger (1957-2019)
By Michael S. Klein
The Real Property section is deeply saddened by the passing on October 13, 2019 of our great friend and recent past Section Chair Eric Remensperger (1957-2019).

We will all miss Eric. His calm leadership during his term (2016-17) was instrumental during the difficult transition from operation under the auspices of the State Bar of California to the new California Lawyer's Association.
Born in Palo Alto, California, on April 11, 1957 to Nina and Bud Remensperger, Eric spent his formative years in a variety of locations from California to Huntsville, Alabama, Seattle, New Orleans, Connecticut, then Denver and finally to New York where Eric attended Manhattanville College, graduating with a degree in English in 1981 and Brooklyn Law School, where he graduated cum laude in 1984.
Eric's career commenced at Milbank, Tweed, Hadley and McCloy LLP in New York.
He then joined Gibson Dunn and Crutcher LLP, making partner in 1998 in the firm's Real Estate Department. In 2006, he joined Proskauer Rose LLP and was made head of the West Coast Real Estate Group and a partner in the Los Angeles office.
Eric was passionate about many things, including family, health and wellness, playing rock guitar and billiards, music, good conversation and learning.
He was also a connoisseur of craft beer and other spirits and a creative and talented chef, a gifted writer, and, particularly after his diagnosis, a dedicated biohacker who willingly shared his research, experimental treatments and experiences in fighting cancer with others.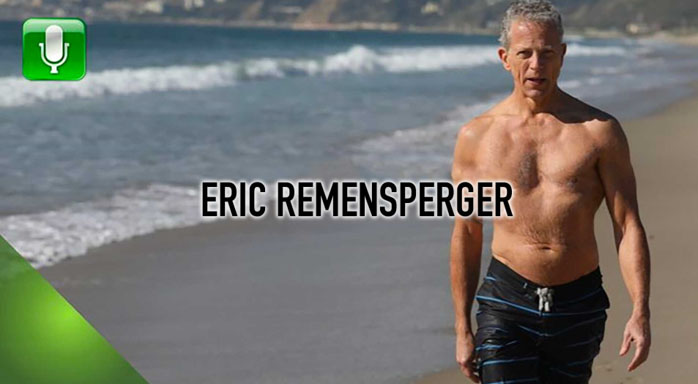 Eric added to that already full plate a great delight in motorcycles and particularly, his beloved Ducati. He would speak of his enjoyment of the open road and the wind in his face. His office at Proskauer was notable for its framed photos of his favorite motorcycles, Ducatis.
Eric married Elena Raffaele at only 22 and fathered two sons, Chris and Patrick, whom he raised as a single father after his divorce.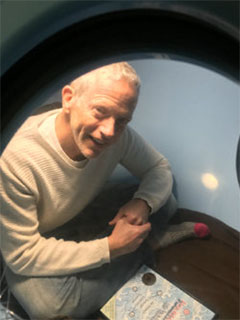 His second wife, Elizabeth Medley, shared his love of nutrition and dogs.
In 2015, Eric found love again with Diana Christie; they shared many adventures together and created a new beginning with Eric's family. Diana was with him to the end – bringing joy and laughter to his life, and caring for him throughout his illness until his passing.
In addition to his busy law practice, Eric enjoyed giving back to the community and his profession. Among other things, he was on the board of Habitat for Humanity and the Make a Wish Foundation. He was also active with the University of Southern California, Lusk Center for Real Estate.
Amongst Section members, he was known for his leadership and no-nonsense approach to problem solving. His smile and laughter would light up a room.
And Eric was fun to be around. In the words of David Fu, past Section Co-chair, Eric was "sly, cool, with a bone-dry wit and an insouciant sophistication that was matched only by his intellect."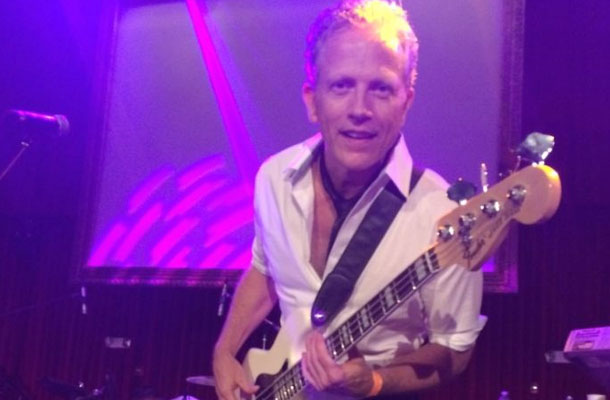 Most section members had no idea that it was during his term as chair in 2016 that Eric received the staggering news of his diagnosis with stage 4 prostate cancer. He never flinched.
Although it would have daunted a lesser person, after a very brief period in the anger and denial phases, Eric used his diagnosis to focus his energies to help himself and others. He took a deep dive in a very "Eric" way into the science and nature of cancer. He quickly dedicated himself to learning and sharing his research with others, creating Quest to Cure Cancer (https://www.questtocurecancer.com/) – a platform for people with cancer who want to take charge of their own care – to understand the nature of the disease and all of the protocols available, including lifestyle changes, nutrition and integrative therapies.
Eric is survived by his sons (Chris and Patrick), grandson (Sean), his significant other (Diana Christie), sisters (Sukey and Sandy) and numerous nieces, nephews and extended family members.
We at the Section, will miss him dearly. And we extend our heartfelt sympathies to his family and friends.
In lieu of flowers, donations can be made in Eric's name to the Prostate Cancer Foundation.
And we in the Section can perhaps solace ourselves with the hope that Eric is now riding his beloved Ducati with the wind in his face on a long open road in a much better place.
Respectfully submitted,
Michael S. Klein
---
Related Content