Crocker Commercial Real Estate Symposium
Presented by the CLA Real Property Section and the LACBA Real Property Section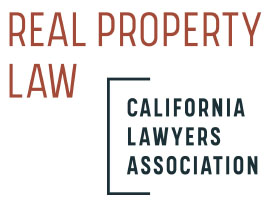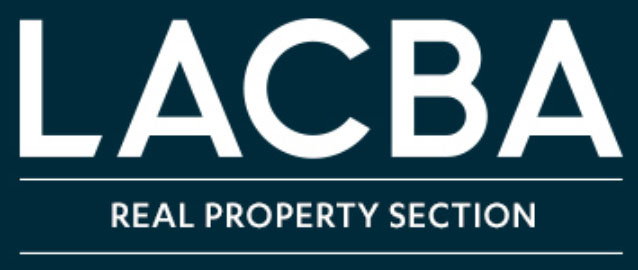 Jonathan Club, Downtown LA
545 S Figueroa Street
Los Angeles, CA 90071
Note: Attendees must adhere to the Jonathan Club dress code: for men – slacks, coat and tie, for women – business suit, pantsuit, coat, blouse, skirt, or slacks.
Thursday, September 26, 2019, 1 p.m. – 5:45 p.m.
Networking reception immediately following
This symposium features three panels comprising prominent California attorneys and industry insiders, who will discuss selected trends and developments in the commercial real estate affecting practitioners today and as well as the future of commercial real estate. Earn 3.75 MCLE credits!
Onsite Registration Available!
Programs | Speakers | Essential Info
Thank You to Our Sponsors
CLA Elite Sponsor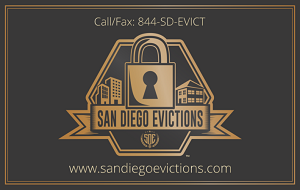 Silver Sponsor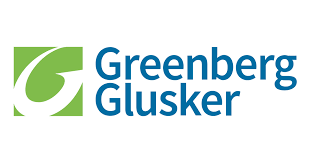 Copper Sponsor


Proudly Supported by Our Co-Sponsoring Bars
Arab American Lawyers Association of Southern California
Armenian Bar Association
Asian Pacific American Bar Association of Los Angeles County
Black Women Lawyers Association of Los Angeles
California Association of Black Lawyers
Iranian American Lawyers Association
Korean American Bar Association of Southern California
Latina Lawyers Bar Association
LGBT Bar Association of Los Angeles
Los Angeles County Bar Association
Mexican American Bar Association
Thai American Bar Association
The John M. Langston Bar Association
The Southern California Chinese Lawyers Association
Vietnamese American Bar Association
Programs
1:30 p.m. – 2:45 p.m. | Go West! A Journey to the Western Frontier of Downtown Los Angeles And The Land Of "Oz" (Opportunity Zones)

1.25 Hours MCLE

This distinguished panel of real estate developers, lawyers, professors, and government stakeholders how have been and continue to be at the forefront of development in Downtown Los Angeles will provide the audience insights on the genesis of the vitalization of the West Adams District and the latest legal and economic implications of Opportunity Zones through the prism of their involvement in the West Adams District of Los Angeles.

Speakers: Jeff Weller, Andrew Fogg, Angela Huang and Michael Gonzales, Kate Hirsh
Moderator: Paul Habibi
3 p.m. – 4:15 p.m. | Leasing Live!: Real Time Negotiation of Today's Cutting Edge Commercial Lease Issues

1.25 Hours MCLE

The panelists will entertain and educate with a spirited negotiation of the latest commerical lease issues in the industry, providing tenant, landlord and lender perspectives. Be prepared for a fast-paced and wide-ranging interchange that will explore the tough issues and provide insight into "market" resolutions that get deals done!

Speakers: Tony Natsis, Esq., Brian Kang, Esq., Pam Westhoff, Esq.
4:30 p.m. – 5:45 p.m. | Real Estate Law and Finance Now

1.25 Hours MCLE

Legal, political, economic and social changes domestically and abroad are transforming the business of real estate finance and the capital markets. Our panel will explore a range of unique issues shaping real estate law and finance now:

Opportunity Zones legislation, financing OZ development, how lenders are responding to the new laws, who benefits, and other legal implications
Cannabis regulations, who is lending and who is not, the availability of escrow services and title insurance, current efforts to bank the cannabis industry
LIBOR – Is there a replacement index yet? Is there a crisis yet? Where things stand today, and where they are heading from a legal and business perspective
Affordable Housing, financing from the public agency perspective, accomplishments and challenges
HVCRE – Problem solved? What lenders and borrowers know now from the latest legislation in the absence of new regulations
CFIUS and inbound foreign investment regulation, spotting the issue for real estate and lending lawyers.

Speakers: Gary Tenzer, Gregg Loubier, Esq., Anne Lanphar, Esq.
Moderator: Sarah Spyksma, Esq.
Speakers
| | |
| --- | --- |
| | Andrew Fogg is a partner at Cox Castle Nicholson LLP, and is a member of the firm's Land Use and Natural Resources Team |
| | Michael Gonzales, GLG's Shareholder and founder, focuses his practice on all aspects of land use & zoning, real estate and redevelopment. |
| | Paul Habibi is the Principal and Co-Founder of Habibi Properties, LLC, Advisor at EQT Partners/EQT AB, and Lecturer at UCLA School of Law and UCLA Anderson School of Management |
| | Kate Hirsh, Vice President at CIM Group, L.P. |
| | Brian Kang has experience in a broad range of real estate transactions, including the acquisition, disposition, financing and leasing of commercial, retail, multifamily and industrial properties. |
| | Anne Lanphar, Real Estate Partner at Aleshire & Wynder |
| | Gregg J. Loubier, Partner, Finance and Real Estate, Alston & Bird LLP |
| | Anton N. Natsis, a name partner of the firm, Anton is Chair of Allen Matkins' Global Real Estate Group and is one of the top real estate attorneys in the United States. |
| | Gary Tenzer is a Principal and Co-Founder at George Smith Partners, Inc. |
| | Jeff Weller is co-founder of Lion Real Estate Group, LLC based in Los Angeles focusing on acquisition of value-add and opportunistic multifamily and creative office properties by leveraging its principals' experience creating value for its investors through optimum capitalization of its properties. |
| | Pamela Westhoff is a partner with Sheppard Mullin Richter & Hampton and former Chair of the Los Angeles County Bar Association Real Property Section. |
| | Angela Huang is SLATE-Z's Community Liaison at the U.S. Department of Housing and Urban Development (HUD) in the Los Angeles Field Office. She started her career at HUD as an intern and brings extensive experience and knowledge of the federal government. |
| | Sarah V.J. Spyksma is a capital markets counsel in the Wells Fargo Law Department. In her role as internal counsel, Ms. Spyksma assists her clients with a variety of transactions including the acquisition of debt, the origination of debt including senior/subordinate debt such as participations, senior and mezzanine financing and note-on-note financing, and the making of equity investments in accordance with the authority granted under the Bank Holding Company Act. |
Essential Info
How to Register
Note: Onsite registration will be available on a first come, first serve basis
Or mail the registration form to: Program Registrations, California Lawyers Association, 400 Capitol Mall, Suite 650, Sacramento, CA 95814
Or email Program Registrations at ProgramRegistrations@CALawyers.org. In order to email your registration, credit card information is MANDATORY. (Photocopies of checks will NOT be accepted.)
On-site registration is subject to availability. Call to confirm space availability.
Registration Fees
Pricing includes on-site valet parking and hosted cocktail reception
Real Property Law Section Member – $130.00
LA County Bar Association Member – $130.00
Non Member – $170.00
California Young Lawyers Association – $70
*Prices increase by $20 for onsite registration after September 23, 2019
Cancellations/Refunds
Requests must be received in writing by September 18, 2019. A $50 processing fee will be charged. Refunds will not be available after September 18, 2019.
Questions
For registration information call (916) 516-1757. Telephone registrations will not be accepted. For program content and/or Section information call 1-916-516-1752.
If you are interested in learning more about LACBA's Real Property Section, please visit their website or call Member Services at (213) 896-6560.
California Lawyers Association is an approved State Bar of California MCLE providers.
This event may be recorded. By attending this event, you consent to be photographed, filmed, and/or otherwise recorded, and to any use, by the CLA, of your likeness, voice, and name in any and all media including social media. If you do not want your name or photo to be used, please let us know in advance. We cannot, however, honor requests to opt out of the use of your image or voice if you choose to ask a question during one of the event sessions.
---
Related Content