COVID-19's Impact on Statewide Evictions
By Stephanie Foster and Anna Liu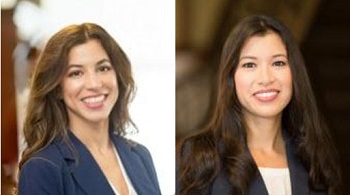 The global Coronavirus (COVID-19) pandemic is forcing the world to change its daily practices and the impact was felt almost immediately in the California landlord-tenant arena. As governments scramble to protect citizens, the state issued a moratorium on certain evictions in an effort to help residential tenants remain in their homes and small commercial businesses stay afloat.
On March 4, 2020, Governor Gavin Newsom proclaimed a state of emergency in California due to the threat posed by COVID-19, which currently remains in effect through May 31, 2020. Following the state of emergency declaration, Governor Newsom issued an executive order allowing local governments broad discretion to enact substantive limitations on residential and commercial evictions for a tenant's failure to pay rent when:
(1) the non-payment of rent arises out of a substantial decrease in household or business income or substantial out-of-pocket medical expenses, and
(2) the decrease in income was caused by the COVID-19 pandemic, or by any local, state, or federal government response to COVID-19, and
(3) the decrease in income is documented.
As a result, a number of local jurisdictions, including Los Angeles and San Francisco have already adopted their own COVID-19 specific eviction restrictions.
For example, San Francisco Mayor London Breed announced a moratorium on residential evictions related to financial impacts caused by COVID-19. It requires tenants to (1) give notice of their inability to pay rent due to COVID-19 related financial hardship within 30 days of missing a rent payment, and (2) to provide documentation within seven days of giving notice. The San Francisco policy allows a tenant up to six months to pay back the missed rent.
The City of Los Angeles also barred landlords from evicting residential tenants during the emergency period if the tenant is able to show an inability to pay rent due to circumstances related to the COVID-19 pandemic, including loss of income due to a COVID-19 related workplace closure, child care expenditures due to school closures, health care expenses related to being ill with COVID-19 or caring for a member of the tenant's household who is ill with COVID-19, or reasonable expenditures that stem from government-ordered emergency measures. Tenants will have up to six months following the expiration of the local emergency period to repay any back due rent.
The Sacramento City Council has adopted an emergency ordinance to establish a temporary moratorium on evicting tenants unable to pay rent due to a loss of income caused by COVID-19, that will end once the Governor's Executive Order terminates on May 31, 2020, unless it is extended. Sacramento's ordinance does not prevent a landlord from evicting a tenant who failed to pay rent when due before the ordinance was adopted or for any other lease violation.
San Diego has requested that the San Diego Superior Court halt all pending eviction cases and new eviction filings and that the San Diego County Sheriff's Department cease enforcing eviction orders during the state of emergency.
On March 16, 2020, the Governor signed Executive Order N-28-20, which in part finds that it is necessary to promote stability among commercial tenancies to mitigate the economic pressures of the emergency. California's order also presses lenders to hold off on foreclosures, which could relieve landlords who unable to pay mortgages as a result of missed rent.
The City and County of San Francisco then quickly followed its residential eviction moratorium with a temporary moratorium preventing small to medium-sized business from being evicted due to a loss of income related to lost revenue or other economic impacts caused by the COVID-19 pandemic. This order applies to commercial tenants registered to do business in San Francisco making less than $25 million a year, based on the 2019 tax year.
If a covered commercial tenant fails to pay rent that was due on or after March 17, 2020, the landlord may not recover possession of the unit due to the missed payment until the landlord first provides written notice to the tenant of the violation and provides an opportunity of at least one month to cure.
At both the state and local level, the moratoriums do not relieve tenants of their obligation to pay rent. Rather, they suspend a landlord's right to move forward with evicting a tenant who has accurately documented their COVID-19 caused financial hardship while the Order is in place.
As much as COVID-19 is a novel disease, it is a novel experience for landlords, tenants, attorneys, and governments as the laws are rapidly changing and evolving daily.
---