Case Summary Update: October 2022 Real Property Case Summaries
By: Monty McIntyre, Esq.
California Case Summaries™

Monty A. McIntyre, Esq. is the publisher of California Case Summaries™ which provides short summaries, organized by legal topic, of every new published civil and family law case helping California lawyers easily master the new case law in their practice areas, get better results and referrals, and grow their law practice. Monthly, quarterly and annual subscriptions are available, as well as annual Practice Area subscriptions in the areas of Employment, Family Law, Real Property and Torts. Monty hasbeen a California civil trial lawyer since 1980 and a member of ABOTA since 1995. He currently works as a full-time mediator, arbitrator and referee with ADR Services, Inc. conducing Zoom hearings throughout California (to use Monty contact his case manager Haward Cho, haward@adrservices.com, (619) 233-1323).  Monty also helps lawyers improve their skills and practices with his Lawyer Master Mentoring™ services (for info visit Monty's web at https://montymcintyre-law.com).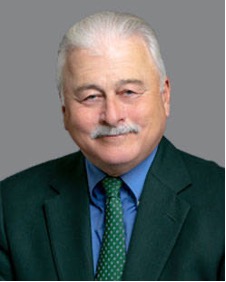 CALIFORNIA COURTS OF APPEAL
Arbitration, Real Property
Honchariw v. FJM Private Mortgage Fund, LLC (2022) _ Cal.App.5th _ , 2022 WL 4544812: The Court of Appeal reversed the trial court's order denying claimants' petition to vacate the arbitration award against them in their action challenging a late-payment provision in their $5.6 million dollar bridge loan with interest of 8.5% per annum, secured by a first lien deed of trust on real property. Claimants defaulted on their monthly payment of $39,667, triggering the following late-payment fee provisions set forth in the Loan: (1) a one-time 10% fee assessed against the overdue payment ($3,967); and (2) a default interest charge of 9.99% per annum assessed against the total unpaid principal balance of the loan (until the note was paid in full or the default was cured). The arbitrator agreed with respondents that the loan did not violate the Real Estate Loan Law (Business & Professions Code, section 10240, et seq.), and the late fee was not an unlawful penalty in violation of Civil Code section 1671. The Court of Appeal disagreed. Based on Garrett v. Coast & Southern Fed. Sav. & Loan Assn. (1973) 9 Cal.3d 731, 739 (Garrett), liquidated damages in the form of a penalty assessed during the lifetime of a partially matured note against the entire outstanding loan amount are unlawful penalties under section 1671. Arbitrators may exceed their powers by issuing an award that violates a party's unwaivable statutory rights or that contravenes an explicit legislative expression of public policy. Section 1671 expresses well-defined and dominant public policy such that a challenge predicated thereon escapes the general prohibition against review of arbitral decisions. The trial court erred in denying the petition to vacate the arbitration award. (C.A. 1st, September 29, 2022.)

---