CASE SUMMARY UPDATE: January 2023 REAL PROPERTY CASE SUMMARIES
By: Monty McIntyre, Esq.
Monty A. McIntyre, Esq. is the publisher of California Case Summaries™ which provides one paragraph summaries, organized by legal topic, of every new published civil case helping California lawyers easily master the new case law in their practice areas, work up their cases better, make better arguments, get bigger settlements and win more trial to make more money in their law practice. Monthly, quarterly and annual subscriptions are available, as well as annual Practice Area subscriptions in the areas of Employment,  Real Property and Torts. Monty has been a California civil trial lawyer since 1980 and a member of ABOTA since 1995. He currently works as a full-time mediator, arbitrator and referee with ADR Services, Inc. conducing Zoom hearings throughout California (to use Monty contact his case manager Haward Cho, haward@adrservices.com, (619) 233-1323).  Monty also helps lawyers improve their skills and practices with his Master Lawyer Mentoring™ services (for info visit Monty's web at https://montymcintyre-law.com).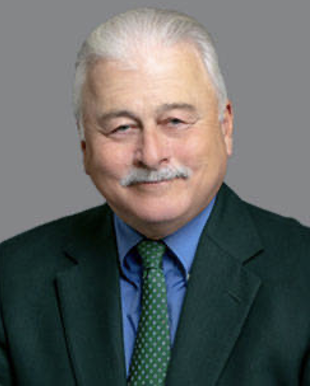 CALIFORNIA COURTS OF APPEAL
Landlord – Tenant
Group XIII Properties LP v. Stockman (2022) _ Cal.App.5th Supp. _ , 2022 WL 16848164: The Appellate Division for the Los Angeles Superior Court reversed the judgment for defendant landlord following a jury trial. Civil Code section 1962 requires owners of rental property to make certain written disclosures to their tenants including, but not limited to, the name, phone number, and usual street address at which personal service may be effectuated for all people who are managers of the premises, owners, or persons authorized to act on behalf of the owner for the purpose of service. (Section 1962(a)(1).) The information to be disclosed must be kept current such that the required disclosure extends to any successor owner or manager; the successor must comply with the disclosure requirements within 15 days of succeeding the previous owner or manager. (Section 1962(c).) A successor owner or manager is precluded from evicting a tenant for failure to pay rent if the tenant's default occurs during a period of noncompliance with section 1962. (Ibid.) Plaintiff, who had recently purchased the real property, did not strictly comply with the notice requirements in Civil Code 1962 (a)(1). The trial court therefore erred in not granting defendant's motions for nonsuit and directed verdict, and the judgment was reversed. (Appellate Division of the Los Angeles Superior Court, filed September 9, 2022, published November 10, 2022.)
Real Property
Hobbs v. City of Pacific Grove (2022) _ Cal.App.5th _ , 2022 WL 16921175: The Court of Appeal affirmed the trial court's order denying plaintiffs' motion for summary judgment as to their second claim alleging that defendant city's Ordinance No. 18-005 violated plaintiffs' right to due process by arbitrarily limiting the number of homes that could be offered as short-term rentals and by subjecting them to random selection for nonrenewal of licensure. Although the two plaintiffs no longer had standing, the Court of Appeal retained jurisdiction to decide the issue because the case presented an issue of substantial and continuing public interest that was capable of repetition. The Court of Appeal concluded the plaintiffs failed to establish that their economic interest in renting their vacation homes exclusively for transient visitors was an entitlement subject to state or federal constitutional protection as a matter of law. To the extent they asserted a "vested right" in that particular economic use of their real property, they established neither right—beyond the expressly defined terms of their license—nor vesting on the record. Nor did they establish that defendant's curtailment of short-term rental licenses was so unrelated to legitimate state interests that it could be said to infringe on substantive due process. (C.A. 6th, filed October 14, 2022, published November 14, 2022.) Holt v. Brock (2022) _ Cal.App.5th _ , 2022 WL 17087787: The Court of Appeal affirmed the trial court's order granting defendant's motion for summary judgment in plaintiff's action alleging that defendant, a real estate broker who had been appointed by the court to determine the listing price and sell the real property in an action to partition real property, had violated fiduciary duties and committed other torts in the performance of his court-appointed role. The Court of Appeal concluded that the trial court correctly extended quasi-judicial immunity to defendant and correctly granted summary judgment in his favor. (C.A. 3rd, November 21, 2022.)
Holt v. Brock (2022) _ Cal.App.5th _ , 2022 WL 17087787: The Court of Appeal affirmed the trial court's order granting defendant's motion for summary judgment in plaintiff's action alleging that defendant, a real estate broker who had been appointed by the court to determine the listing price and sell the real property in an action to partition real property, had violated fiduciary duties and committed other torts in the performance of his court-appointed role. The Court of Appeal concluded that the trial court correctly extended quasi-judicial immunity to defendant and correctly granted summary judgment in his favor. (C.A. 3rd, November 21, 2022.)
Frazier v. Super. Ct. (2022) ___ Cal.App.5th Supp.___, 2022 WL 17726469 The Appellate Department of the Los Angeles County Superior Court affirmed the trial court's order denying defendants' motion for summary judgment. Defendants were tenants sued by their landlord for not paying their rent. Defendants claimed that plaintiff's unlawful detainer action should not proceed because plaintiffs had failed to comply with the provisions of Rent Stabilization and Tenant Protections ordinance, enacted as County of Los Angeles Ordinance No. 2021-0040 ("the Ordinance"), by timely submitting a copy of the three-day notice to pay rent or quit to the Los Angeles County Department of Consumer and Business Affairs ("the Department"). Defendants argued the notice requirement was a prerequisite to plaintiffs' commencement of the unlawful detainer action or, alternatively, it was an affirmative defense thereto. Ruling on an issue of first impression, the Appellate Department concluded that the Ordinance did not prohibit the termination of a tenancy based upon a landlord's failure to timely submit a copy of the notice to the Department. (Appellate Department, Los Angeles County Superior Court, filed November 18, 2022, published December 16, 2022.)
Tufeld Corp. v. Beverly Hills Gateway, L.P. (2022) _ Cal.App.5th __, 2022 WL 17482205: The Court of Appeal affirmed in part, and reversed in part, the trial court's judgment, following a bench trial, concluding that an amended commercial real property lease executed in 1960 and now ending in 2123 was void under Civil Code section 718 to the extent its term exceeded 99 years. Because the lease was void, the trial court concluded that defendant tenant could not maintain its estoppel, laches, and waiver defenses. However, to avoid an unnecessary retrial in the event of an appellate reversal, the trial court addressed the merits of defendant's equitable defenses and held that if estoppel, laches, and waiver were available, then the facts of the case would compel their application, requiring full enforcement of the ground lease term through 2123. Ruling on an issue of first impression, the Court of Appeal stated that the main issue on appeal was whether a lease that violates section 718 is void or voidable. It would make a difference in this case because if the lease was voidable, defendant could assert equitable defenses against plaintiff landlord's claims for declaratory relief. The Court of Appeal concluded the part of the lease exceeding 99 years was void. (C.A. 2nd, December 7, 2022.)

---