CALIFORNIA CASE SUMMARY UPDATE: Real Property Case Summaries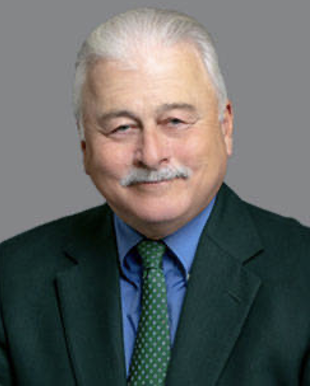 Helping Attorneys Get Excellent Results
Publisher: California Case Summaries™:
Monty publishes California Case Summaries™, with one-paragraph summaries, organized by legal topic, of every new civil case published each month, quarter and year in California, giving subscribers a competitive advantage and excellent results.
Mediator, Arbitrator & Referee at ADR Services, Inc.:
Monty handles matters in the areas of business, employment, insurance (bad faith, coverage, UIM), probate (trusts and estates), real property and torts (elder abuse, medical malpractice, personal injury, product liability and wrongful death). To schedule, contact Monty's case managers Haward Cho, haward@adrservices.com, (213) 683-1600, or Rachael Boughan, rboughan@adrservices.com, (619) 233-1323.
Master Lawyer Mentoring™: Trial training & Associate training. For more information, call Monty at (619) 990-4312 or email him at monty@montymcintyre.com.
CALIFORNIA COURTS OF APPEAL
Landlord-Tenant
Fitness International v. KB Salt Lake III (2023) _ Cal.App.5th _ , 2023 WL 6230746: The Court of Appeal affirmed the trial court's order granting plaintiff's motion for summary judgment in a commercial unlawful detainer action. Defendant was operating an indoor gym and fitness center in the Los Angeles neighborhood of Chatsworth in 2016 when it entered into an amended lease with plaintiff that required defendant to renovate the premises. Construction began in November 2019 and was expected to be completed in August 2020. In March 2020, however, the COVID-19 pandemic prompted government orders that closed indoor gyms but that allowed commercial construction to continue. Defendant stopped construction at the Chatsworth site, remained in possession of the premises, and stopped paying rent. Plaintiff then filed a unlawful detainer action. Defendant argued that the state and local COVID-19 closure orders did not allow commercial construction, like the renovation defendant was making to the gym, to continue. The trial court properly rejected defendant's arguments and ruled the closure orders did not prevent defendant from
continuing construction work at the Chatsworth site. (C.A. 2nd, September 26, 2023.)
Land Use
Coastal Protection Alliance v. Airbnb (2023) _ Cal.App.5th _ , 2023 WL 5695513: The Court of Appeal affirmed the trial court's order sustaining defendant's demurrer, without leave to amend, to plaintiff's complaint alleging that defendant violated the California Coastal Act (Coastal Act; Public Resources Code, 30000 et seq.) because it alleged that short term rentals (STR's) in the coastal zone were "developments" that required a coastal development permit (CDP), and that defendant was directly and vicariously liable for allowing STR owners to list and rent unpermitted STRs on its website. The Court of Appeal affirmed, concluding that STRs were are not per se developments under the Coastal Act. (C.A. 2nd, September 5, 2023.)
---