A Warm Welcome at Hot Summer Nights
September 2023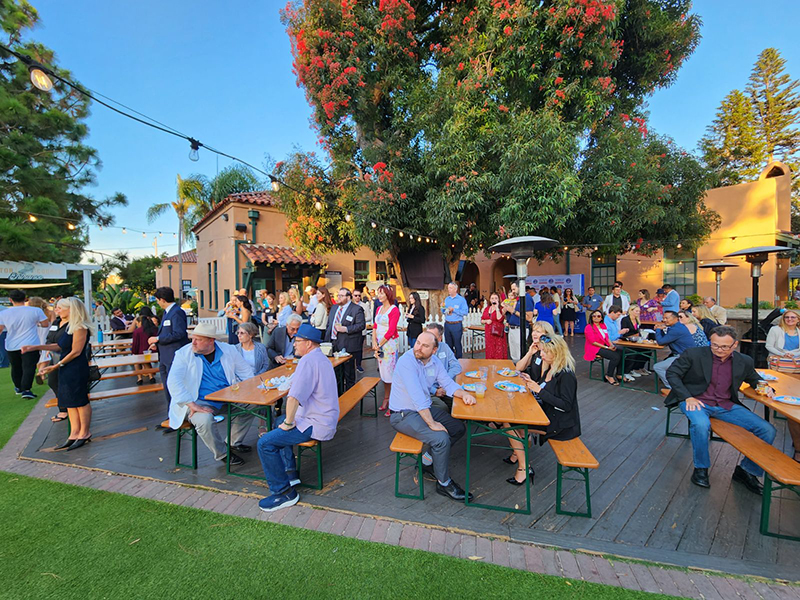 By John-Paul "JP" Mantone
I recently attended the California Lawyers Association (CLA) Real Property Law Section's "Hot August Nights" event, held at the Loma Club in Liberty Station and co-hosted by the Veterans Association of Real Estate Professionals (VAREP) San Diego Chapter and San Diego County Bar Association's Real Property Law Section. It brought together professionals from the legal, real estate, and veterans' communities in a fun and engaging atmosphere. I retired from the U.S. Navy this summer and recently started my first year at California Western School of Law. The event was an excellent opportunity to bridge my former profession with the one I am now entering.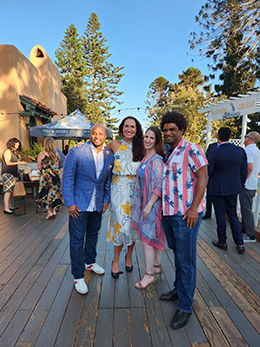 I was encouraged by the warm welcome that I received as a first-year law student by members of both CLA and VAREP. It was great to meet so many different types of attorneys, most of whom are from the San Diego area and several who traveled from all over California. Each of the attorneys had excellent advice for somebody just starting law school and what to expect from the next few demanding years. Though I am still undecided on what type of law I want to practice eventually, the attorneys shared their experiences on the ins and outs of real property law and their day-to-day lives in general.
Beyond the professional aspects of the event, "Hot August Nights" was an enjoyable affair, and the Loma Club was an outstanding venue for it. The Loma Club hosts a historic golf course and a mini golf course, so it was great to see a few attorneys try their hands at mini golf after a couple of cocktails! The food and bar services were excellent, and the experience was enhanced by the outstanding live music performed by Offdaze. Additionally, CLA's incoming Vice President, Sabrina Green; CLA's incoming Chairwoman, Tara Burd; and VAREP's San Diego Chapter President, Derek Barksdale, addressed the audience with remarks and several very well-executed laughs.
I had interesting conversations with several attorneys, including Kyle Yaege, Jenifer Swanson, Paul McGuire, and Jonathan Golding (down from Los Angeles). Additionally, I was fortunate to meet CLA's Executive Director, Oyango A. Snell, Esq., who traveled from Sacramento to support the event and engage with San Diego's attorneys and real property professionals.
Though I was initially hesitant to attend an event full of licensed attorneys from all over the state, I had a great time. I benefited from the networking opportunity so early in my law school experience. I highly recommend that any law student or newly licensed attorney attend a CLA event—the people and the conversation are engaging, and there are plenty of good food, drinks, and laughs to go around.
---