Spotlight on A Week in Legal London 2022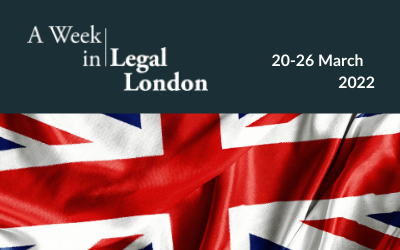 For over 30 years, the Litigation Section has conducted a biennial educational program, A Week in Legal London. This program is unique in that it provides the participants with an unparalleled behind-the-scenes experience of the British legal system that is simply not available to general public. From our welcome by the Lord Chief Justice in the Royal Courts of Justice and meeting with the President of the Supreme Court of the United Kingdom, we are afforded access to the very highest levels of the British legal system.
We visit the historic courts, including the "Old Bailey," and dine at lunch with barristers in each of the four Inns of Court. This year, we will also enjoy a dinner in Gray's Inn, followed by a moot court between English barristers and lawyers from our program. One day of the program will be spent in legal Oxford. The program also offers a robust and entertaining guest program for non-lawyers traveling to England with our participants. Our farewell dinner is held in the Peer's Dining Room at the House of Lords in the Houses of Parliament as the guests of Lord Wallace of Tankerness.
The program will take place from March 20-25, 2022. For more information, see http://aweekinlegallondon.com
---
Related Content