Litigation Section: The Home for Litigators
By Thomas Greene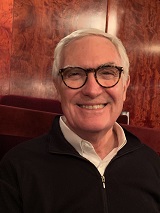 The Litigation Section is the largest section in the California Lawyers Association with over 8,500 members. We pride ourselves on being the home for litigators in California. Our members practice in state court, federal court and before administrative tribunals. A major contingent of our members are certified appellate specialists who regularly practice before state intermediate appellate courts, the California Supreme Court and all federal appellate courts.
Our programs and publications reflect the diversity and dynamism of our members. Our marquee programs are our Litigation and Appellate Summits in the fall. These are parallel, full-day programs. The litigation track features procedural updates designed just for litigators, hot trial programs and master programs from our most experienced and renowned members on topics ranging from voir dire to cross-examination to closing arguments. The appellate track last year featured a program on what to expect from the U.S. Supreme Court offered by UC Berkeley School of Law Dean Erwin Chemerinsky as well as tips on effective writing from the best appellate advocates in California. Our luncheon speaker for the joint summits was California Supreme Court Justice Mariano-Florentino Cuéllar. He was both charming and insightful. In responding to a question on effective advocacy before his court, he pivoted from an anecdote about his daughter's argument for why she needed a smartphone to his summary tips on what really works before the California Supreme Court. His perspectives resonated with parents as well as our litigators and appellate advocates.
The Litigation Section is also proud to honor the best advocates in California. After our summits, we inducted Bob Van Nest of Keker, Van Nest & Peters (San Francisco) into our Trial Lawyer Hall of Fame. Bob was honored for his years of outstanding work as a trial lawyer in some of the biggest cases in the country. We also honored him for his continuing commitment to the law and to legal aid, for which he has been a tireless advocate. Our Appellate Committee also presented its first annual Appellate Hall of Fame Award to Ellis J. Horvitz. As California Supreme Court Justice Ming W. Chin commented, Ellis is the acknowledged "dean" of California's appellate practitioners, so this was an outstanding inaugural choice for our new Appellate Hall of Fame.
At an earlier ceremony at CLA's Annual Meeting, we inducted Jennifer L. Keller of the litigation boutique Keller/Anderle (Irvine) into the Trial Lawyer Hall of Fame for her distinguished career on both sides of the courtroom. In her comments after receiving her award, she thanked her partners and colleagues in her firm, and then eloquently defended the civil jury system. Like our members, our honorees are great people who do great work whichever side of the courtroom they are on.
The Litigation Section also offers a smorgasbord of webinars. We've found these programs to be most popular with our busiest members, who receive access from their offices or homes. They are timely, high-quality programs designed to give lawyers a competitive edge. Need to brush up on how to introduce a business document into evidence? We have a webinar on that as well as programs on alternate dispute resolution, cost-effective e-discovery and a host of other topics.
The Litigation Section also offers more publications than any other CLA section. Our magazine, California Litigation, carries thoughtful, timely insights into topics crucial to litigators. Articles range from the latest on international commercial litigation to effective advocacy in disputed coverage litigation. More frequently, we publish Litigation Update, a regular, timely summary of notable appellate decisions. We are proud to say that Fourth District Court of Appeal Justice Eileen Moore is the executive editor of this publication. We also keep our members up to date on our many other activities with a monthly newsletter. Finally, we publish our annual California Litigation Review, analyzing new developments by topic. This has proven to be a "go to" publication for many of our members.
Looking ahead, 2019 will be no less dynamic. Our ADR Committee is planning an International Commercial Arbitration Academy on May 29, 2019, at JAMS new International Commercial Arbitration Center in Los Angeles, focusing on what may be an exploding source of business for California lawyers. Our Military and Veteran's Committee is planning on a new summit in fall 2019, focusing on how to better represent serving military and veterans in major disputes. The section and our Appellate Committee will be reprising our Appellate and Litigation Summits on September 20, 2019, at the JW Marriott LA Live. We are very pleased that California Supreme Court Justice Leondra Kruger has agreed to be our luncheon speaker, so we expect a great event. Later that month, starting on September 29, our Legal London program begins. This year's event will start with formal ceremonies dating back to the Middle Ages marking the beginning of the London law year. The program ends with a formal dinner at the House of Lords. In between, participants get broad exposure to all levels of the U.K legal system. Details on this unique program can be found at http://aweekinlegallondon.com/.
If you haven't joined the Litigation Section, consider the benefits and sign up. Further information can be found at https://calawyers.org/Litigation. If you are a member, consider volunteering with our Executive Committee or one of our working committees. If writing is your thing, consider helping us with one of our publications as an author or an editor. Bottom line: If litigation is your passion, we are your section.
Thomas Greene is a trial attorney for the Antitrust Division of the U.S. Department of Justice. He is the 2018-19 chair of the Litigation Section. The views expressed here are his own and do not necessarily reflect those of the Antitrust Division or the Department of Justice.
---