Tech Tips For The Traveling Lawyer
By Nicole Black
Jul 25, 2019 at 3:15 PM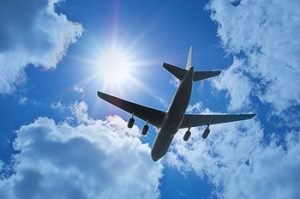 Because having the right tools can make a huge difference when you're on the go.
For 21st century lawyers, mobility and convenience are key, especially when it comes to business trips. If, like me, you travel often for work, then you know what a difference the right tools can can make when you're on the go.
Over the years, I've tried many different devices and apps in search of tools that will make my travels more productive, less stressful, and, if at all possible, relaxing. Through a selective process of elimination, I've honed my travel arsenal down to a few key tools that I've found to be incredibly useful. So, without further ado, from one frequent traveler to another, here are a few of my favorite gadgets and apps that I consistently rely on when I'm on the road.
A reliable, thin, lightweight laptop computer is a must. I happen to use a 2018 13-inch MacBook Pro, and it fits easily into my carry-on laptop bag, and doesn't weigh me down when I'm running through an airport trying to make a connecting flight. But of course, any lightweight, reliable laptop will do the trick.
Another must-have for the traveling lawyer is a portable laptop stand. Ergonomics matter, and when you're on the road, working with your laptop near eye level can make all the difference. For years, my favorite laptop stand was the Aidata LHA-3 LAPstand Aluminum Portable Laptop Stand. It currently costs $33.47 and offers three different settings, so you can view your laptop at multiple angles. It's fairly lightweight at only 1.8 pounds, but as we all know a few pounds can make all the difference when you're lugging around a laptop bag between flights.
That's why I recently started to rely on an alternate, and much lighter, laptop stand for trips where I expect my rolling luggage may be gate-checked, thus requiring my to carry my laptop bag on my shoulder during layovers. It's the recently released Moft laptop stand and it currently retails at $24.99. It weighs only 3 oz., is 1/9″ thick, and easily adheres to the bottom of your laptop. It offers two different height settings and is available in four colors.
Also for ergonomic reasons, it's worth it to bring along a portable keyboard, and a flat, lightweight trackpad in lieu of a mouse. For a portable keyboard, I use Apple's Magic Wireless Keyboard, which costs $99, because it's full-sized, lightweight, and very thin. And, instead of packing a clunky mouse, consider switching to a trackpad like Apple's Magic Trackpad 2, which retails for only $129. Because it's so thin, light, and small, it's easy to travel with and takes up very little space in your laptop bag.
Next up, luggage. As a frequent traveler, reliable, modern luggage is important to me. That's why I invested in an Away suitcase. It is attractive and sleek with a hard shell that has proven to be very durable. It is available in a wide range of colors and the carry-on version starts at $225. It also has a built-in, ejectable charger with a USB port for charging your devices on the go. Note that airlines are now requiring you to eject the battery charger prior to gate-checking your luggage, but even so it's incredibly convenient to have a charger built into your luggage.
Now let's move on to my favorite travel apps, all of which offer free versions and are available for both Apple and Android smartphones, and some tablets (unless indicated otherwise). First, there's TripIt. TripIt is a great organizational app that organizes your travel information into an easily understandable itinerary and provides you with a vast array of necessary information about your trip. It also allows you to share your itineraries via email with family and friends.
Trippie is another free app that is a life saver when you're stuck in an airport. It provides maps of all major airport terminals and lists all available restaurants by terminal. You can also use the app to check your flight's status.
Another useful app is the My TSA app. This app is issued by the Transportation Security Administration and provides access to everything you need to know about the airport security process, including checkpoint wait times at various airports and other useful information such as TSA procedures and a list of the items that you can take through checkpoints.
Next up is an app that I frequently consult after landing in an airport where I have a connecting flight: Flight Board (iOS only). It's a free app that provides instant access to all flights and their assigned gates at your chosen airport. So while you wait to deplane, you can access your connecting flight's real-time gate information.
Finally, the Grab app is another app that is a lifesaver when you've got a short layover. With it you can pre-order food at participating restaurants in select airports. You can then avoid lines and simply grab (get it?) the food and make your way to your connecting flight.
So those are some of the tools I use most often when I'm on the road. Hopefully there are a few you've never heard of that will make your travels more enjoyable and stress-free. Any you'd add to the list? Let me know!

---
About the Author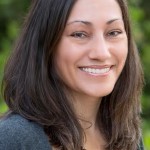 Nicole Black is a Rochester, New York attorney and the Legal Technology Evangelist at MyCase, web-based law practice management software. She's been blogging since 2005, has written a weekly column for the Daily Record since 2007, is the author of Cloud Computing for Lawyers, co-authors Social Media for Lawyers: the Next Frontier, and co-authors Criminal Law in New York. She's easily distracted by the potential of bright and shiny tech gadgets, along with good food and wine. You can follow her on Twitter @nikiblack and she can be reached at niki.black@mycase.com.
Source: https://abovethelaw.com/2019/07/tech-tips-for-the-traveling-lawyer/
---