By Julie A. Fleming, JD
Fleming Strategic LLC
Being busy has become a national obsession, and it certainly affects lawyers. We seem to have two speeds: frantic and fearful. We need to have a discussion about what might lie between these extremes, but an even more pressing question might be how to keep marketing going even when frantic.

You've no doubt heard that content is king for marketing, and there's a simple reason: good content builds trust. Great content is easy to generate when you have plenty of spare time, but how do you keep up the flow of content when you're frantic?
Re-purpose everything. When you do something, look for other ways to use that same content. Here are a few of my favorites:
An article can become multiple blog posts
Blog posts can be broken down into blurbs suitable for use on LinkedIn or Twitter
Any writing you do may yield a question suitable for opening a discussion in a LinkedIn group
Any presentation you make may be uploaded via SlideShare (being attentive to potential copyright questions) and you can reuse the presentation points as blog posts
Record a blog post, and you have a podcast (and podcasts are hot, hot, hot today—if they're a good fit for your market)
Client questions can spur an article
Your reaction to a blog post or news story can yield a comment, which you might then expand into a blog post (as a guest, if you don't have your own blog), an article, or a podcast
When it comes to re-purposing, the sky is the limit. Make it your habit to ask, how else can I use this?
Even more importantly, ask where you can distribute it. Content won't help you grow your practice unless it's consumed by the right audience. Where it's a fit for your practice, look for ways to appear in the relevant industry and popular media. And look for how you can use what you've done to build relationships as well.
What resources do you have that you can re-purpose now to extend your reach?
---
About the Author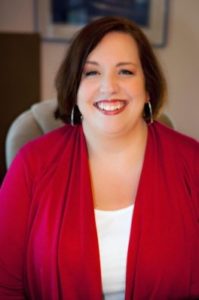 Julie Fleming is a patent litigator with expertise in high-tech and biotech. Possessing a unique blend of analytical thinking, law-firm insight and people skills, Julie mentors the up and coming attorney on how to build a practice—both for oneself and for the firm. Julie has been influential for hundreds of lawyers worldwide. Applying adaptable systems tailored to the individual, she reveals the secrets to building relationships with clients, obtaining referrals, and turning prospects into paying clients. The lawyer who works with Fleming Strategic acquires something both powerful and profitable: control over one's own career. Read Julie's full bio here.
Source: Fleming Strategic, Building the Practice Within the Firm, Volume 12, Issue 16: April 17, 2019
---