10 Tips for Managing Your Digital Notes
When you go paperless, taking notes is easy, but knowing what to do with them is hard. Learn how to organize and store your digital notes in a way that makes them useful.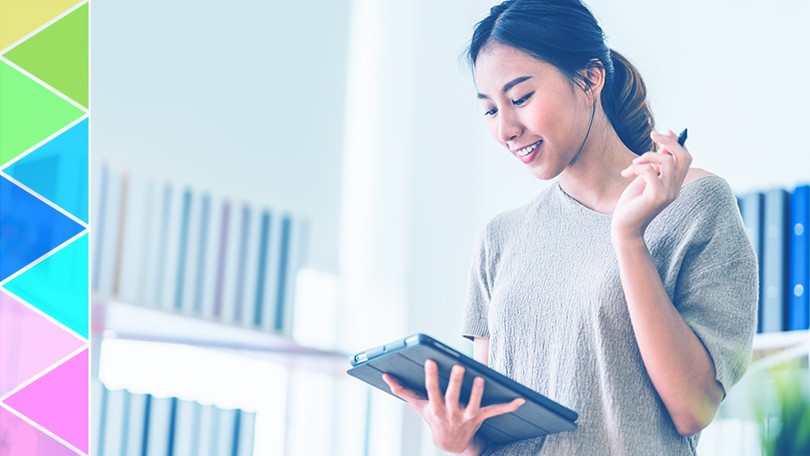 Seinfeld fans will remember a glorious scene from the show when Jerry and Elaine show up at a car rental agency. Jerry asks to pick up a midsize car that he reserved. The agent at the counter replies that they don't have any midsize models left because they ran out. "See," Jerry says, "you know how to take the reservation. You just don't know how to hold the reservation." I think the same way about digital notes. It's very easy to take notes, but much harder to use them.
To actually use the notes you take, you have to organize and know how to find them. These tips on getting started with a note-taking app and organizing your notes will help.
1. Pick a Great Note-Taking App
The note-taking app you choose heavily influences whether and how you'll ever see your notes again. The basic note-taking app that came preinstalled on your phone or tablet probably isn't very good. Sure, you've used it before, and it works fine, but maybe you don't know what features you're missing that separate merely satisfactory apps from excellent ones.
Three features that make note-taking apps truly useful are:
folders,
tags, and
optical character recognition (OCR).
I'll go into more detail about each point in a moment.
The three apps that I recommend the most, based on my personal testing of many note-taking apps over the years, are:
Microsoft OneNote, if you want a free note-taking app,
Evernote, if you don't mind paying for a Premium subscription, and
Quip for collaborative note-taking.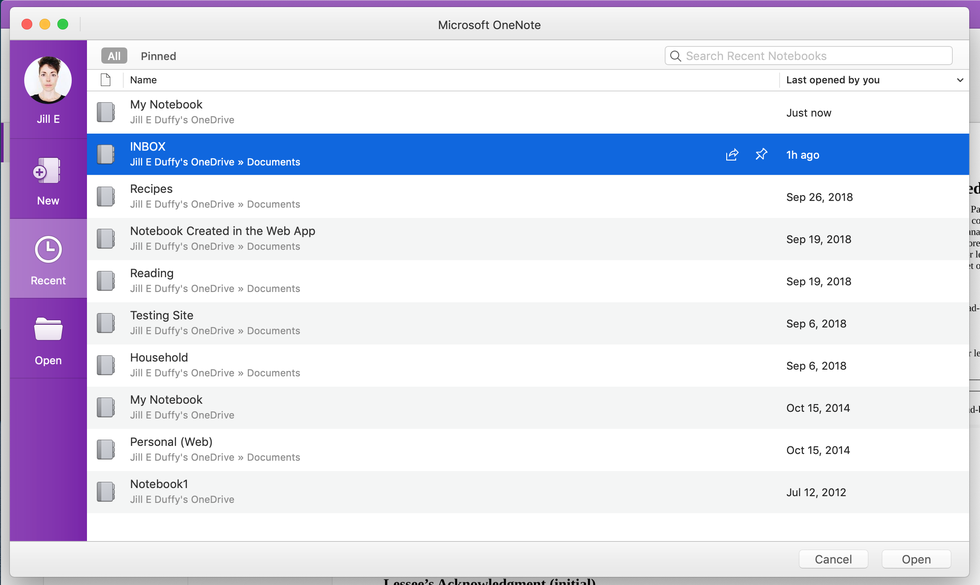 2. Create an Inbox
When you jot down a note quickly, you need a place to save it where it won't get lost. Create an Inbox folder in your note-taking app and set it as the default storage location.
Go through the Inbox regularly to add more information about your notes and sort them. You'll see how to do that in the next few tips. You don't need to clean the Inbox on a set schedule, but try to do it when you have your note-taking app open on a full-sized screen (see #10, below). It makes it easier to see what you're doing and see all the options you have.
You don't need to shoot for Inbox Zero in a note-taking app. An Inbox is a great place to store notes you revisit frequently. For example, I keep a note with all my friends' Wi-Fi network names and passwords so if I bring a new device to their house or wipe the save password, I can join the network again without bothering them for the details. That note has a permanent home in my inbox.
3. Sort Notes into Folders or Notebooks
Folders, which some apps also call Notebooks, help you organize your notes manually. They become useful later when you want to explore notes on a certain topic, such as all notes that are recipes.
The folders you create and how you name them depends on what kinds of notes you take and how you use them. If you aren't sure, start with folders for Inbox, Reading, Household, Personal, and Work. You can always change them and create more once you get a sense of how you use them.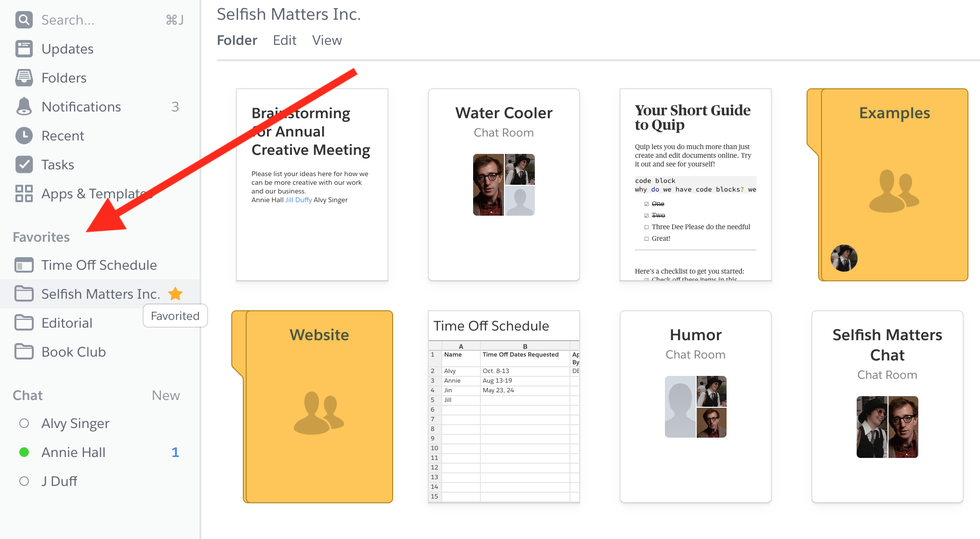 4. Make Shortcuts for Your Favorite Folders
Any well-used note-taking app has folders that see more action than others. Make those folders easy to reach by creating shortcuts to them or marking them as favorites. These are the folders in which you frequently look at notes you've made and add new ones.
You likely have other folders that merely hold notes until an unexpected time when you need them. They need not be front and center.
5. Use Tags
Tags help you find existing notes. They can narrow down what you see in a particular folder or show you all notes tagged with a common theme across multiple folders. They also help you find notes that pertain to some theme even if the thematic word doesn't appear in the note itself. Let me give some examples.
Example 1: Say you have a folder called Recipes, and you're planning a party for some vegetarians. You can pull up all notes from only that folder that are tagged vegetarian for ideas on what to make.
Example 2: Perhaps you're a writer who writes for different publications. You might make notes about articles and organize them into folders based on where they're published. There may be times, however, when you want to explore all the notes you have on a certain theme, regardless of who published the piece. If you've tagged your notes with this theme, you can search for the tag and see them all no matter what folder they're in.
Example 3: You forward an email related to a project you're working on into your note-taking app. The message never says the name of the project or what it's about. That's how people communicate when they're in the thick of something. In this case, you could add tags to define the note (project name, client, description of the work) so that you'll be able to find the note when you need it.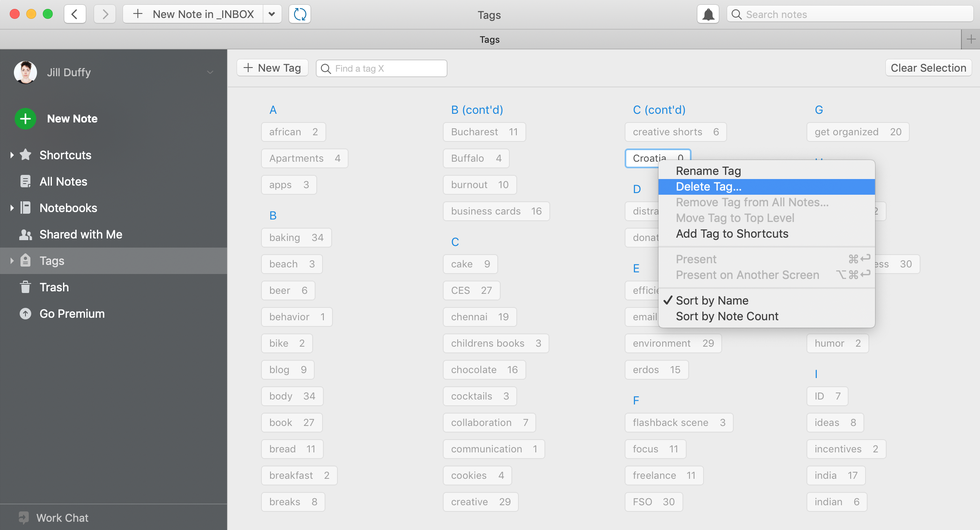 6. Cull Tags
There is such a thing as having too many tags. The more you add tags, the sloppier they get. So from time to time, cull your tags. Here's how to do it.
Pull up a list of all tags in use. Often, you can see the note count next to the tag. First, look for near-duplicates. If you have tags for both "app" and "apps," get rid of whichever one has fewer notes. Open the affected notes and add the tag you're going to keep. Delete the other tag.
Additionally, if you have any tags with two or fewer notes, consider getting rid of them. They're probably not doing you any good.
7. Create a Shortcut on Your Phone
Make a shortcut on your phone to start a new note in your note-taking app so that capturing ideas and information is always within quick reach. On iOS devices, you can make a Siri shortcut, and on Android look for a New Note Widget option in the app.
8. Dictate
When something comes to mind you want to write down but you're seriously rushed or you're walking your dog and can hardly manage to hold both the leash and your phone at the same time, dictate.
Most smartphones have a speech-to-text function. Use it! Start a new note, press the microphone icon on the keyboard, and speak whatever you want to write down. Alternatively, you can record a voice memo and transcribe it later. If you get into the habit and end up frequently dictating long passages, you may want to use a transcription service to save yourself some time. There are many good free and paid options available, though the paid options tend to be considerably more accurate.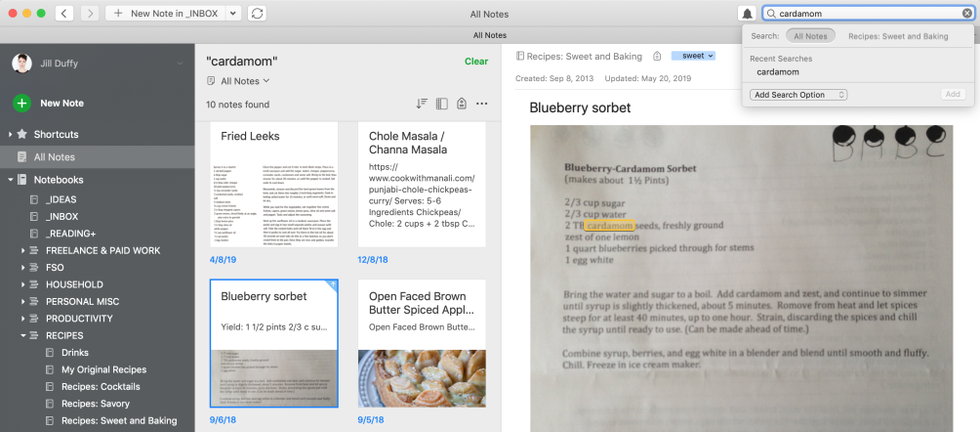 9. Attach Images and PDFs, Use OCR
If your app has OCR, it can search the text found in images, PDFs, and other files you upload to it. Don't be shy to add files to your notes when you need them. That includes snapping photos of informational signs, handwritten notes, pages of books, and so forth.
You can see how it's useful through an example. Let's say you attach a PDF of a receipt for a meal that you need to claim on an expense report. You forgot to tag it "receipt," and you don't know where it is. If you remember the name of the restaurant, you can type that into the search bar, and OCR will track it down.
Pay attention to the limits your note-taking app or account type put on your OCR use and storage. For example, the free version of Evernote runs OCR on images, but not PDFs and Office documents. You need a Premium or Business account for that. If your app doesn't have scanning built in, you might consider pairing it with a mobile scanning app.
10. Organize on a Big Screen
Ideally, your note-taking app will have a desktop app and web app. Use one of them (generally speaking, desktop apps are better for this purpose) when sorting through your inbox and organizing your notes. Having a large screen helps you see more of the app, and therefore, more of your folder structure, tags, and other information you add to notes to keep them organized. If you can see all your options, you're more likely to choose the right ones.
Take the Note, Hold the Note, Revisit the Note
When you organize your note-taking experience, you improve your chances of not just taking more relevant notes, but also storing them in a way that lets you revisit them when it's time.
---
About the Author

Jill Duffy is a contributing editor at PCMag.com, specializing in productivity apps, as well as health and fitness technology. She writes the weekly Get Organized column, with tips on keeping your digital life tidy and tidying up your real life using technology. She is the author of the book Get Organized: How to Clean Up Your Messy Digital Life and writes regularly for the DailyDot, where she covers smart home technology..
Source: https://www.pcmag.com/article/368493/10-tips-for-managing-your-digital-notes
---
Related Content