Employment Law 101 Live Webcasts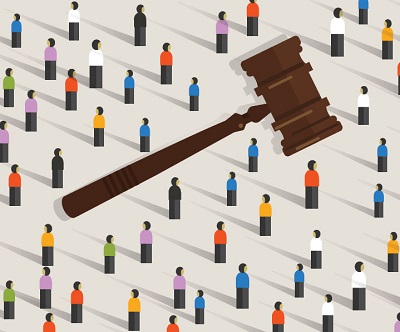 On Thursday, February 13, 2020, the Labor & Employment Law Section will host Employment 101 in San Francisco. Can't travel that day? We've got you covered. Follow all the programs and panels from your computer via live webcast!
Earn up to 7.25 hours of MCLE credit. Purchase individual panels below or get all 5 for 20% off through our special bundle pricing. Offer ends Feb. 12.
Panels
Employment Law 101
8:30 a.m. – 10:15 a.m.
California provides employees with numerous protections in the workplace that practitioners need to understand to provide effective representation. In this module, panelists will walk us through the key state and federal employment laws
impacting the workplace, as well as explain the basics of filing and defending against discrimination, harassment, retaliation, and other employment claims. [ 1.75 Hours MCLE]
Leave of Absences- Review of All Leaves and Special Focus on FMLA/CFRA/PDL
10:30 p.m. – 12 noon
California's leave laws are among the most difficult for employers to comply with and manage. In this module, panelists will discuss the Family Medical Leave Act, the California Family Rights Act, Pregnancy Disability Leave, and various other leaves impacting California employers. Special consideration will be given to the interplay of the various leaves and the potential pitfalls. [1.5 Hours MCLE]
Complying with the National Labor Relations Act (NLRA)
12:30 p.m. – 1:45 p.m.
Whether you represent union employees/employers or non-union employees/ employers, chances are the National Labor Relations Act will impact your practice. This panel will provide you with an overview of employee rights under the Act, and common issues regularly impacting the workplace such as the use of arbitration agreements and the Act's application to workplace policies/practices (social media, confidentiality, privacy, e-mail use, etc.). This module will also discuss the process of initiating and defending cases at the National Labor Relations Board. [1.25 Hours MCLE]
Wage and Hour Basics
2 p.m. – 3 p.m.
Navigating the wide range of California's complex wage and hour laws can be challenging. This module's panelists will discuss the sources of wage and hour laws, including the Fair Labor Standards Act, the Labor Code, and Industrial Welfare Commission (IWC) Wage Orders. Topics to be reviewed include, rules regarding misclassification of employees, AB5, meal and rest periods, travel pay, final pay, failure to pay for off-the-clock work and pre and post shift activities, unlawful deductions, and common mistakes to avoid. [1.5 Hours MCLE]
The Art of Depositions
3:45 p.m. – 5 p.m.
Cases can be won or lost at trial based on a single deposition. Deposition testimony is also a powerful tool in settlement negotiations and in dispositive motions. This program is designed to provide practical strategies on how to take a successful deposition by providing tips on how to: (1) Ask the deponent clear critical questions regarding your case; (2) Pinpoint facts and knowledge possessed by the deponent; and (3) Effectively follow-up on a deponent's answers. [1.25 Hours MCLE]
---