Webinar: What is Environmental Law and How it Might Help Your (yes, your!) Own Practice
May 18
@
5:00 pm
–
6:00 pm
1 Participatory MCLE Credits
Environmental law is surprisingly diverse. It crosses over with practice areas including: probate, real estate, insurance, criminal, and others.  We'll discuss real-world scenarios where we see these types of practice areas intersect, and when it makes sense to bring on an environmental lawyer. Learn about people, places, and things that you encounter in your daily lives and in your legal practice where environmental laws might be at play, and how to identify when your client might have an environmental law issue on their hands. We will discuss issues that we see our clients struggle with, that other practice areas will recognize, and part of this webinar will focus on how to identify issues before they become actual problems, no matter what type of law you practice.  Time will be reserved to exchange ideas with participants on best practices, questions, and networking. 
Member Price – $55.00
Non-Member Price – $75.00
Speakers: Megan Meadows and Jennifer Novak
Megan Meadows
Megan has practiced environmental law in California for more than 10 years and recognizes and values the need for creative and sustainable solutions for clients. In the context of litigation and administrative matters Ms. Meadows has worked extensively with many federal, state, and local environmental regulations (including CERCLA, RCRA, the Clean Water Act), and has relished researching and advising on novel and unique questions of environmental law. Her primary goals are to get clients the best solutions possible, and to pass along her love for the law in the process.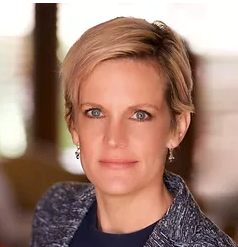 Jennifer Novak
Jennifer is a second-generation California female attorney, who has practiced litigation across a broad spectrum of fields since 1996. As a Deputy Attorney General with the California Department of Justice, she handled cutting-edge legal issues in matters valued in the hundreds of millions and billions of dollars on behalf of the People of the State of California. Now back in the private sector, she founded the Law Office of Jennifer F. Novak to be of service to people who understand the importance of environmental laws but want to keep the regulatory process fair for those who take compliance seriously.