Webinar: Weathering the Pandemic and Keeping Your Center Through the Crisis
May 4, 2020 @ 12:00 pm
-
1:00 pm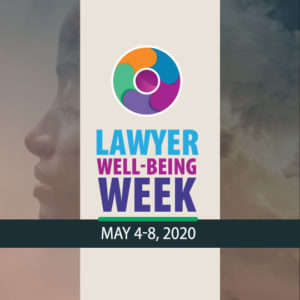 No MCLE. This is a free webinar.
This program will focus on how to deal with the stress of the COVID-19 pandemic on the practice, and how attorneys need to be especially careful of their professional responsibilities in the time of crisis.  We will explore the duty of competence, communication, supervision of staff and prohibitions against solicitation for pandemic victim clients during the program, as well as strategies to cope with the new normal by self-care.
Speakers:
Lita Abella, State Bar of California, Lawyer Assistance Program
Erin Joyce, Esq.
—
This webinar is part of Lawyer Well-Being Week.