Webinar: Understanding Bias
October 13, 2022
@
1:00 pm
–
2:30 pm
1.5 Hours MCLE, 1.5 Recognition and Elimination of Bias
Workshop Overview:
Getting to grips with our bias is a critical step in creating a fair and inclusive workplace and community. No matter how open-minded we might like to think we are, we are all inherently biased. These biases develop over the course of our lives because of the influences of our friends and family, our personal experiences, our cultural background, and external influences such as the media. While we may be largely unaware of them, they can exert a powerful influence on how we interact with those around us and the decisions that we make about people and situations.
This Workshop will give a better understanding of:
– Why humans are biased
– The relationship between bias, prejudice, stereotype, microaggression and discrimination
– How unconscious bias can impact on the workplace, relationships, and our community
– What we can do to reduce or eliminate bias from our decision-making process
– How to identify and address bias in specific situations that relates to law
---
Non-Member Price
$25.00
Member Price
$15.00
Jerome Grossman, Moderator
Crystal Blackwell, Speaker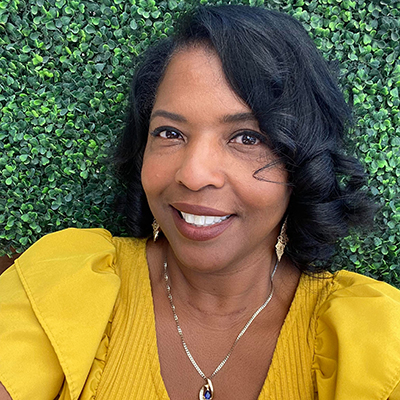 Crystal Blackwell is the Founder and CEO of Crystal Clear Results L.L.C. She has more than 20 years' experience serving in senior leadership roles in Fortune 100 companies such as Liberty Mutual and Chase Bank. Crystal is an expert in enhancing over all wellbeing in workforce performance and helping employees optimize their professional development. Crystal has partnered with various organizations providing consulting, leadership coaching, and or training supporting Diversity, Inclusion and Equity, Leadership and wellness workshops. Crystal's gift is engaging her clients by building a trusting relationship with tools and practical results-driven solutions. 
Crystal was honored in 2021 for Micro Business of the Year, Chandler Women to Know in 2021 and was a recent receipt of the 2022 Dr. Martin Luther King "Keeping the Dream Award" by our United States Congress the city of Chandler, AZ.

Fun Fact: Crystal enjoys spending time with her family, traveling, shopping, and listening to classic Jazz.