Webinar: Tattoo Art & Copyright
December 1, 2022
@
12:00 pm
–
1:00 pm
1 participatory MCLE credit
Presented by the Entertainment and Sports Law Interest Group
Join us at the intersection of IP and tattoos! Recent litigation has raised unique questions about how the law applies to body art—and has implications for broader and evolving topics such as copyright, fair use, licensing, and rights of publicity.
Speakers: Aaron Perzanowski and Catherine K. B. Lucas
---
Non-Member Price
$75.00
Member Price
$55.00
---
Aaron Perzanowski is the Thomas W. Lacchia Professor of Law at the University of Michigan Law School, where he teaches and writes about the intersection of intellectual and personal property law. He has written about the ways in which informal governance and social norms influence creative production in a range of contexts, including the tattoo industry. Much of his work explores the notion of ownership in the digital economy. His books include The End of Ownership, with Jason Schultz (MIT Press, 2016), Creativity Without Law, with Kate Darling (NYU Press, 2017), and The Right to Repair (Cambridge University Press, 2022). His current book project addresses how shifting conceptions of ownership threaten to undermine the core functions of libraries. Before his academic career, he was a litigation associate at Fenwick & West LLP.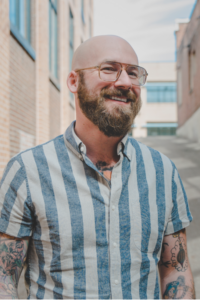 Kate Lucas is a senior associate at Grossman LLP, a boutique litigation firm based in Manhattan that represents a variety of clients in the art market, including dealers and galleries, collectors, auction houses, investors, artists, museums, and foundations. Kate closely follows and writes about emerging developments in the art-law arena. Before joining Grossman LLP, Kate served as a judicial clerk to the Honorable J. Clifford Wallace of the United States Court of Appeals for the Ninth Circuit. Prior to her clerkship, Kate was an associate at Ropes & Gray LLP. She earned her law degree, summa cum laude, from the George Washington University Law School, and holds a bachelor's degree in English and American Literature and Language from Harvard University