Free Webinar: Stories of Success: Celebrating Our Black Legal Community
February 28
@
5:30 pm
–
6:30 pm
1.0 Hour Self Study Credit, which includes 1.0 Hour Elimination of Bias
"History has shown us that courage can be contagious and hope can take on a life of its own."
– Michelle Obama, First Black First Lady of the United States.
As Black History Month ends, your partners at California Lawyers Association, San Fernando Valley Bar Association, TechnoTaries, and Val Dean invite you to one more incredible celebration. We have assembled remarkable trailblazers that have improved the legal profession. On February 28 at 5:30 pm, they will share their stories of resilience and unwavering determination to stop at nothing short of success.

The Honorable Judge Brenda Harbin-Forte
The Honorable Judge Kevin C. Brazile
Nona Lee, Founder & CEO, Truth DEI
D'Lonra Ellis, Chief Legal Officer, Oakland Athletics and San Jose Earthquakes
Our one-hour inspirational session will have you at the edge of your chairs while earning 1 hour of Elimination Bias MCLE credit. Moderated by Oyango A. Snell, Esq., Chief Executive Officer and Executive Director of California Lawyers Association, together, we will leave inspired to follow in their footsteps, activate change, and help write the next chapter of our legal history TOGETHER.
Thank You to Our Sponsors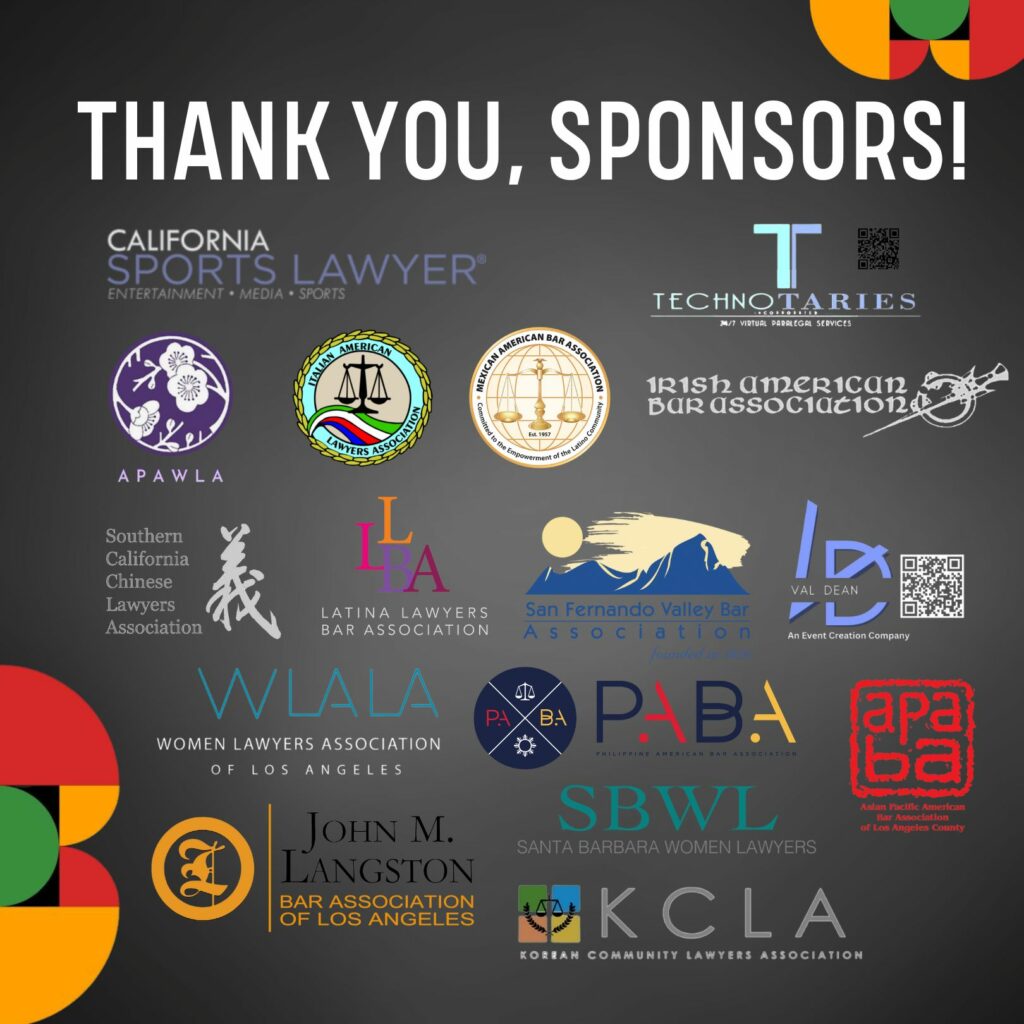 Asian Pacific American Bar Association of Los Angeles County
Asian Pacific American Women Lawyers Alliance
California Sports Lawyer
Irish American Bar Association
Italian American Lawyers Association
John Langston Bar Association
Korean Community Lawyers Association
Latina Lawyers Bar Association
Mexican American Bar Association
San Fernando Valley Bar Association
Santa Barbara Women Lawyers
Southern California Chinese Lawyers Association
TechnoTaries, Inc.
Val Dean
Women Lawyers Association of Los Angeles