Webinar: Protecting Your Rights and Minimizing Exposure When Operating Online
April 8, 2021
@
12:00 pm
–
1:00 pm
This program offers 1 participatory MCLE credit.
Presented by the Licensing & Technology Transactions Interest Group.
---
In this webinar, IP and internet attorneys Adam Bialek and Sarah Fink will discuss pitfalls of and best practices for operating your business online. They will describe relevant rules and regulations and offer suggestions on how to make sure that you're in compliance and are protected from potential lawsuits. They will also discuss ways to fight back if your rights are infringed by others operating online. Specific subject areas will include intellectual property, privacy, ADA compliance, and domain names.
Speakers: Sarah Fink and Adam Bialek
---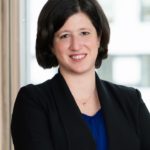 Sarah Fink focuses her practice on all types of intellectual property (IP) litigation and protection, including patent, trademark, copyright and trade secret. She has extensive experience with litigating IP infringement actions in all industries, with a specialty in the life sciences and technology sectors. Sarah also litigates and arbitrates IP-related business disputes, such as false advertising and unfair competition claims, in state and federal court.
---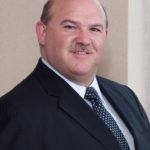 Adam Bialek is co-chair of Wilson Elser's Intellectual Property practice and a member of the firm's Information Governance Leadership Committee. His nationwide team of highly qualified attorneys offers clients a full range of IP and cyber/media legal services. Adam is experienced with all facets of intellectual property law, internet law, art law, data security and privacy, and cyber/media risk matters, including insurance coverage pertaining to these areas. Clients rely on Adam for his extensive experience with cutting-edge internet-based issues and his success in using innovative tactics to enforce client rights.
---