Webinar: Intro to Environmental Law Series – Navigating the Yosemite Conference
October 5, 2021
@
12:00 pm
–
1:00 pm
This program is free and offers no MCLE credit.
A Discussion Series Presented by the California Lawyers Association Environmental Law Section and the California Young Lawyers Association
---
Interested in the practice of environmental law? Running into basic environmental issues in your field of law? The Environmental Law Section and the California Young Lawyers Association (CYLA) are excited to co-present this free series covering key practice areas within the environmental legal field. This series is geared toward law students, new lawyers, and even experienced attorneys interested in learning more about environmental law.
Participants will receive a "101" level introduction to the practice area from private, government, and non-profit lawyers. Each panel will include a high-level overview of the basic legal framework, real-life project examples, and a question-and-answer session for attendees to meet members practicing in the field. This year's series will conclude with a primer on the Environmental Law Section's 30th annual Yosemite Conference, scheduled for October 14-17, 2021.
Speakers: Paige Samblanet and Nell Green Nylen
Moderator: Kim Bick
---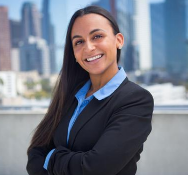 Paige Samblanet is a recent graduate and joined The Sohagi Law Group in January 2021. Ms. Samblanet is a past CLA Environmental Law Section Diversity Fellow and has experience working at nonprofit environmental law organizations. Prior to practicing law, Ms. Samblanet was an environmental scientist within the engineering division at an environmental consulting firm. Her practice now focuses upon environmental law, land use and planning law, the California Environmental Quality Act (CEQA), and the National Environmental Policy Act (NEPA).
---
---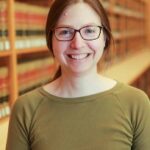 Nell Green Nylen is a Senior Research Fellow with the Wheeler Water Institute at the Center for Law, Energy & the Environment (CLEE). Dr. Green Nylen's research seeks to improve water governance by engaging law, science, and policy to inform decision making about critical water issues. Her recent work at CLEE has focused on developing guidance for implementing California's Sustainable Groundwater Management Act, improving California water rights administration and oversight during droughts, examining the relationships between regulation and innovation in the U.S. wastewater sector, and improving policy options for expanding safe drinking water access and affordability in California. She has also published on the legal and environmental implications of federal agency planning and decision making. 
Dr. Green Nylen clerked for Justice Gregory J. Hobbs of the Colorado Supreme Court.  She earned a J.D. with a certificate of specialization in Environmental Law from Berkeley Law. As a law student, she interned with the California Attorney General's Office and the Center for Biological Diversity, was an Articles Editor for Ecology Law Quarterly, co-organized the 2012 California Water Law Symposium, coordinated the Environmental Law Society's administrative action comment team, was a member of Students for Economic and Environmental Justice, and participated in the Environmental Justice Practice Project. Prior to law school, Nell worked at the California Academy of Sciences, the Yale Peabody Museum of Natural History, Stanford University Maps & Records, and the U.S. Geological Survey. She earned a Ph.D. in Geological and Environmental Sciences from Stanford, where her dissertation research examined past climatic and environmental change along the Northern California coast.
---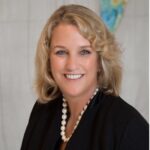 Kimberly Leue Bick is the founding and co-managing partner of Bick Law LLP, where she practices environmental law. She is a past-chair of the Yosemite conference.  She is the Secretary and incoming Vice Chair of the CLA Environmental Law Executive Committee.
---