Webinar: Intro to Environmental Law Series – Air Quality Law 101
August 17, 2021
@
12:00 pm
–
1:00 pm
This program is free and offers no MCLE credit.
A Discussion Series Presented by the California Lawyers Association Environmental Law Section and the California Young Lawyers Association
---
Interested in the practice of environmental law? Running into basic environmental issues in your field of law? The Environmental Law Section and the California Young Lawyers Association (CYLA) are excited to co-present this free series covering key practice areas within the environmental legal field. This series is geared toward law students, new lawyers, and even experienced attorneys interested in learning more about environmental law.
Participants will receive a "101" level introduction to the practice area from private, government, and non-profit lawyers. Each panel will include a high-level overview of the basic legal framework, real-life project examples, and a question-and-answer session for attendees to meet members practicing in the field. This year's series will conclude with a primer on the Environmental Law Section's 30th annual Yosemite Conference, scheduled for October 14-17, 2021.
Additional Panels Scheduled
Water Law 101 – late August / early September, date and time TBD
CEQA 101 – September, date and time TBD
Navigating the Yosemite Conference – week of October 4
Speakers: Jessi Fierro and Byron Chan
---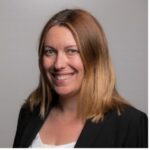 Jessi Hafer Fierro has worked at the San Joaquin Valley Unified Air Pollution Control District since 2005, working first in regulation and plan development before taking the role of Assistant Counsel starting in 2014.  Her legal work includes civil enforcement of regional environmental regulations through the eight county Superior Courts of the San Joaquin Valley;  federal appellate work related to Clean Air Act implementation in the Ninth and D.C. Circuits; and advising on employment and public agency issues. 
Ms. Fierro holds a BA in geology and physics from Lawrence University (Appleton, WI); an MA in journalism and mass communication from the University of Wisconsin-Milwaukee; and a JD from San Joaquin College of Law (Clovis, CA). Ms. Fierro is an adjunct professor for Kern County College of Law, Monterey College of Law, and San Joaquin College of Law. She serves on the Executive Committee of the Environmental Law Section of the California Lawyers Association.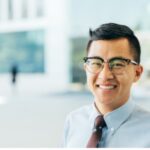 Byron Chan is a senior associate attorney in the Community Partnerships Program, and is based in our Los Angeles office.
Prior to joining Earthjustice, Byron was a litigation associate with Milbank, Tweed, Hadley & McCloy in Los Angeles, where his practice focused on complex commercial litigation in federal and state court.
Byron received his J.D. from NYU School of Law, and his B.A. in History and Peace & Conflict Studies from the University of California, Berkeley.
---