Webinar: Human Trafficking 101 and Immigration Remedies
April 7, 2022
@
12:00 pm
–
1:30 pm
Special low price! 1.5 Hours MCLE; 1.5 Legal Specialization in Immigration & Nationality Law; 0.5 Ethics
This webinar will discuss elements of human trafficking, immigration remedies particularly T Visa that provides critical relief to victims of human trafficking, its requirements, and process. Recommendation regarding how to serve a service seeker in a more trauma-informed manner as well as how to enroll them in other social service relief. This webinar will also discuss ethical considerations while advocating for survivors.
Speakers
Jennefer Canales Pelaez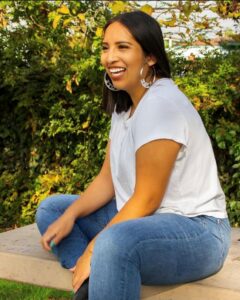 Jennefer Canales Pelaez, Staff attorney at the Tahirih Justice Center, in Houston, Texas representing survivors of gender-based violence in their immigration matters. She has advocated for immigrant rights from the age of 11 when she advocated for her father's immigration status to the President at the time, George W. Bush. Although her father was ultimately deported, she learned that emotions alone aren't enough, and you need legal authority behind your word. Since then, Jennefer has dedicated her life and career to ensuring that no one else experiences the trauma she felt at the age of 11.
She graduated from Occidental College with a B.A. in Sociology in 2012 and earned her Juris Doctor from Southwestern Law School in 2016. Jennefer was admitted to the California bar in June 2017 and to the Ninth Circuit Court of Appeals in 2018.
Jennefer has been involved with ICE out of LA, Southwestern Immigration Law Clinic, National Immigration Law Center (NILC), Esperanza Immigrant Rights Project, Immigrant Defenders Law Center (IMMDEF), Coalition for Humane Immigrant Rights (CHIRLA), and worked with the Los Angeles Immigration Court. Jennefer also served on the board and as Co-President of the National Lawyers Guild Los Angeles Chapter and is a current KIPP Texas Board Member. She is a former Aspen Ideas Scholar, KIPP Accelorator, and was named one of Houston's Unsung Heroes in 2020.
Feamma Reyes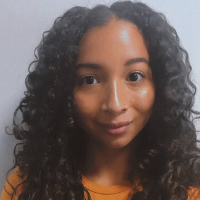 Feamma Reyes joined Tahirih in 2021. As a Social Services Advocate in the Baltimore office, Feamma is responsible for providing crisis intervention, safety planning, and advocacy services to Tahirih clients in order to ensure the highest level of support and case management as clients rebuild their lives and strive for self-sufficiency. Through a trauma informed lens, Feamma works closely with survivors to identify goals and empowers clients to reach those goals. Feamma believes the most important aspect of this work is walking alongside survivors and supporting them to reach their fullest potential. Prior to joining Tahirih, Feamma served as an Outreach and Prevention Specialist with Amatus Health working to educate youth and adults on the intersectionality of intimate partner violence, substance use, and mental health disorders.
Payal Sinha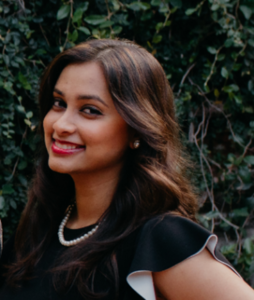 Payal Sinha, Managing Attorney at the Tahirih Justice Center, in San Francisco, California, provides legal representation to survivors of gender-based violence & oversees the San Francisco pro bono program, and manages the legal team. Prior to joining Tahirih, Payal served as a Managing Attorney at Peace Over Violence, Los Angeles, CA. She is a distinguished Women in Policy Fellow, where she had the opportunity to work on CA bills AB 865: Mandatory CSEC training for Resource families (Approved by Governor in October 2019) and SB 493: Gender Equity in Education: Sexual Harassment and Sexual Violence, a bill that will protect California students' civil rights (Approved by Governor in Oct 2020). Also, she serves as an Executive Board Member and a Co-Chair at the Immigration Committee at the International and Immigration Section (CLA) and as an advisor for the California Young Lawyer's Association. She has been awarded CA Senate Certificate for her work in the field of policy advocacy in 2018.