Webinar: Examiner Hours System-What Patent Practitioners Should Know to Improve Outcomes and Working Relationships with Examiners
May 25
@
12:00 pm
–
1:00 pm
1 Participatory MCLE Credits
The USPTO recently retired the "counts" system under which examiners operate to get their work out. In its place is a new hours-based system that dictates how much credit examiners get for each action they take. Knowing how this system works can provide invaluable knowledge to patent practitioners in terms of strategy and outcomes.

Please join us on May 25, 2023 as former patent examiners Brian Downing and Pierce Mooney discuss the new system and their perspectives on how to work with examiners based on it. John M. Rogitz of Rogitz & Associates will moderate the discussion.
---
Non-Member Price
$75.00
Member Price
$55.00
---
Brian Downing received his Bachelor of Electrical Engineering degree from Georgia Institute of Technology (GA Tech) and his Master of Engineering degree from Northern Arizona University. He is a registered patent agent before the U.S. Patent and Trademark Office and is also a former patent examiner.
Prior to joining The Farrell Law Firm, P.C., Mr. Downing had a combined total of over 17 years of experience in integrated circuit (IC) design, software development, web application development, and motorsports. While in IC design, Mr. Downing specialized in analog and mixed signal IC design, and electronic design automation (EDA) software. Mr. Downing has broad experiences in software, web application development, and website development with a specialization in big data processing and sales based websites.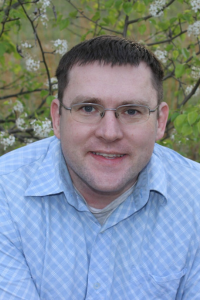 ---
Pierce Mooney is a former patent examiner and founder of Parseval, LLC, which is now DBA: Mooney IP.

Pierce holds a BSEE from the University of Central Florida. A registered patent practitioner, Pierce focuses on patenting technologies relating to AI/ML, software, information and communications, electronics and semiconductors, renewable energy, mechanical and medical devices, and electroacoustics. He has extensive experience engineering technologies in each of these domains.

Before working as a patent examiner at the USPTO, Mr. Mooney build deep technical and business knowledge as a product developer. He handled more than 50 engineering research and development projects and developed a wide range of software and hardware products. He is a PMI-Agile Certified Practitioner, and runs Mooney IP as an agile patent agency which also implements software solutions to help maximize patent quality and value.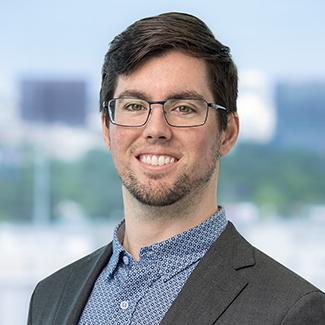 ---
John M. Rogitz is a registered patent attorney specializing in patent preparation and prosecution in a range of technologies including artificial intelligence, autonomous vehicles, extended reality, Internet of things (IoT), blockchain, rules-based software, computer hardware, medical devices, electrical and mechanical inventions, and fintech. His clients range from startups and independent inventors to Fortune 500 companies. Before joining Rogitz & Associates, John was engaged in civil litigation at the Watkins Firm, a San Diego-based law firm.

John also writes for various IP publications including IPWatchdog, America's leading patent law publication. He has also been published in IP Today, IP Magazine, and others. In addition, John regularly speaks to trade groups like the National Association of Patent Practitioners and Licensing Executives Society and has taught intellectual property at the undergraduate level. Prior to practicing law, John worked as a web developer for Loyola Marymount University, where he also studied physics as an undergrad.