Webinar: COVID-19 Return to Work and Privacy Considerations for California Employers and Employees
August 31, 2021
@
12:00 pm
–
1:00 pm
This program is free!
---
As COVID-19 restrictions are beginning to lift, employers have slowly been reopening and contemplating bringing workers back to the office. But before doing so, there are many new and evolving laws and regulations for employers to consider. Join panelists Jacqueline Cookerly Aguilera and Jason Mills for a discussion moderated by Elaine Harwell to hear updates on employment, safety and privacy laws and regulations implicated by return-to-work policies. Topics will include:
COVID-19 vaccination mandates and monitoring policies
Reasonable accommodation
COVID-19 related benefits
Data privacy implications of new COVID-19 mandates and policies
Impact of Cal/OSHA's new and modified standards for employers in response to the COVID-19 crisis
Speakers: Jacqueline Cookerly Aguilera and Jason Mills
Moderator: Elaine F. Harwell
---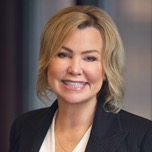 Jackie Aguilera, who cut her teeth on commercial litigation, is a go-to employment problem-solver who provides pragmatic employment advice, counsel, and strategy to clients regarding virtually every type of employment issue, including employee discipline, leaves of absence, wage and hour compliance, crisis management, workplace restructuring, compensation arrangements, strategic hiring and termination, and restrictive covenants. Recently she has assisted a multitude of clients with navigating the #metoo era, diversity and inclusion, and the COVID-19 pandemic.
Jackie drafts, revises, and assists clients with employment policies, on- and off-boarding documentation, severance and separation packages, warning and discipline documentation, workforce communications, and executive agreements. She also assists employers with HR audits, strategic policy implementation, surveys, and internal investigations. Jackie helps clients through every phase of the employment relationship – from recruitment through separation – and beyond should there be an employment dispute.
Jackie defends employers in connection with charges, audits, and investigations before administrative agencies including the California Labor Commissioner, the DFEH, the EEOC, and the DOL.
Jackie regularly conducts seminars and trainings for employers on Human Resources and employment-related topics, including best management practices, disability and reasonable accommodation, workplace violence, effective hiring, wage and hour compliance, sexual harassment, and internal investigations, and she regularly provides clients with California employment law updates.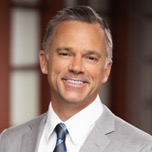 Jason Mills represents employers in the full range of employment-related claims, the defense of OSHA citations, and putative wage-hour class actions. Jason's broad experience as a trial lawyer includes defending employers in multiple jury trials addressing wrongful termination, discrimination, and disability claims. He also has bench trial experience, including a trial addressing Cal-WARN claims asserted under California Private Attorneys' General Act and numerous trials addressing workplace safety citations brought under federal OSHA and various state OSHA plans. Jason has also defended against OSHA citations issued by federal OSHA, California OSHA, Washington OSHA, and all other West Coast state OSHA plans. Jason is a frequent speaker on OSHA issues and a contributor to various OSHA-related publications. Prior to joining Morgan Lewis, Jason was a commissioned officer in the United States Marine Corps, serving as a judge advocate at Camp Pendleton, California. In that role, he prosecuted and defended more than 250 individuals in Marine Corps courts-martial and litigated to verdict numerous jury trials. During a seven-month tour in Iraq, Jason prosecuted on behalf of First Marine Division operating in the Al Anbar province, prosecuting courts-martial in a hostile combat environment. He completed his five-year service at the rank of captain in 2005.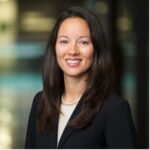 Elaine Harwell is a Co-Leader of Procopio's Privacy and Cybersecurity practice group and the firm's Privacy Officer. Elaine is an experienced business litigation attorney and a trained privacy professional, holding the ANSI-accredited Certified Information Privacy Professional/United States (CIPP/US) and the Certified Information Privacy Manager (CIPM) credentials through the International Association of Privacy Professionals (IAPP). Her practice focuses on representing clients in privacy and data security matters, including litigating claims involving privacy issues, helping clients manage emerging risks and conduct privacy risk assessments, and advising on regulatory and compliance issues. Elaine also serves on the California Lawyers Association's Privacy Law Section Executive Committee.