Webinar: Conquering Chronic Disease & Preexisting Conditions in the Age of COVID-19
May 8, 2020 @ 12:00 pm
-
1:00 pm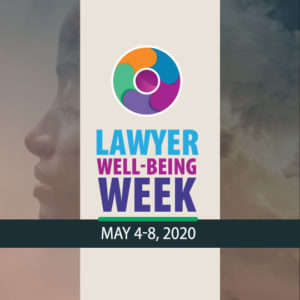 This is a free webinar. No MCLE.
In this zoom session we will have a discussion about how lifestyle changes can reverse most chronic disease and preexisting conditions as well as cover some general questions and comments on the topic. This session is a follow up to a previous webinar Gary Laturno, Esq. did in early April 2020, "Conquering Chronic Disease & Preexisting Conditions in the Age of Covid-19; How Lifestyle Changes Can Reverse Most Chronic Disease", but this time Gary will be joined by Lera Blevins, Esq. to discuss some of the impacts a whole food diet has had on her home life.
Speakers
Gary Laturno, Esq., Past Chair, RPLS, CLA, Member, Health & Wellness Committee, CLA, former FBI fitness advisor
Lera Blevins, Esq., Attorney, Simone & Associates, San Diego, CA
—
This webinar is part of Lawyer Well-Being Week.