Webinar: Addressing Environmental Injustice: Prosecutor and Community Perspectives
April 22, 2021
@
12:00 pm
–
1:00 pm
---
The lack of access to justice – including access to the courts and legal representation – perpetuates environmental injustices endured by communities and undermines the public's confidence in government agencies. This panel reflects on recent legal challenges at the intersection of environmental justice and access to justice. Join community leaders for a discussion on barriers to reporting environmental harms, the best strategies to ensure government awareness, and how best to articulate strategies for action needed to address environmental burdens, and hear from prosecutors regarding factors considered in the selection of cases for prosecution as well as fashioning appropriate remedies, including reporting, resources, and support challenges. The panel explores potential tools and policy considerations to break down barriers to accessing justice to address environmental harms in disadvantaged and vulnerable communities.
Moderator: Amanda M. Bettinelli, Assistant United States Attorney, Environmental and Community Safety Crimes Section, United States Attorney's Office, Central District of California
Speakers: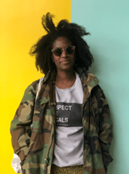 Taylor Thomas, Co-Director, East Yard Communities for Environmental Justice
Taylor (she/they) calls Long Beach home, where she was born and raised and continues to deepen her roots. Having had an incredibly gracious grandmother as an example, and raised in an under-resourced community, she has been involved in various community-based efforts since the age of 15. She has supported organizing for quality and affordable education, as well as worked with folks experiencing homelessness. With the guidance and support of Great Leap and EndOil, Taylor, along with four other community members, co-wrote and performed a theater play called 'The Air We Breathe' in 2013, which chronicled what it's like living in Long Beach and dealing with air pollution. She began her journey with EYCEJ as a member shortly thereafter, eventually becoming an intern before transitioning into a staff role. Taylor aims to combine art, sustainability, compassion, and social justice into a movement of love. She earned her B.A. in Human Development from CSULB. She is a vegan that likes all things in pastry form from her favorite local coffee shop, and loves following cute pets on Instagram. Taylor was EYCEJ's Research and Policy Analyst, but now serves as a Co-Director.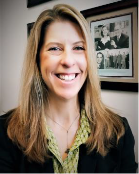 Jessica B. Brown,Supervising Attorney, Environmental Justice and Protection Unit, Los Angeles City Attorney's Office
Jessica Brown works at the Los Angeles City Attorney's Office where she is the Supervisor of the Environmental Justice and Protection Unit. Ms. Brown has been working in government as a litigator for twenty years practicing in a variety of areas of law. She has experience in both criminal and civil, as a prosecutor and as civil defense lawyer, and has tried cases in state and federal court. Since 2010 Ms. Brown has been in the Environmental Justice and the Special Litigation Units at the Los Angeles City Attorney's Office where she was lead counsel on a number of the City's high-profile prosecutions including the People v. Southern California Gas.
From 2008-2010 Ms. Brown was assigned to the civil branch of the Los Angeles City Attorney's office in the Police Litigation Unit. In that unit Ms. Brown defended the City and the Los Angeles Police Department (LAPD). While in the Police Litigation Unit Ms. Brown defended the City and LAPD against allegations made by news reporters and hundreds of protestors and attendees of excessive force stemming from May 1, 2007 May Day Protests in MacArthur Park.
Prior to joining the Los Angeles City Attorney's Office, Ms. Brown was a Deputy District Attorney in Riverside County. There she was assigned to a variety of different prosecution units including the Consumer Fraud Unit, Economic Crimes Unit, Sexual Assault and Child Abuse Unit, and the Juvenile Division.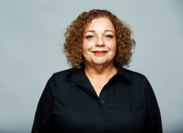 Martha Dina Argüello, Executive Director, Physicians for Social Responsibility Los Angeles
For the past 32 years, Martha has served in the non-profit sector as an advocate, community organizer, and coalition builder. She joined PSR-LA in 1998 to launch the environmental health programs, and became Executive Director in November 2007. She is committed to making the credible voice of physicians a powerful instrument for transforming California and our planet into a more peaceful and healthy place.
Martha grew up in the Pico-Union area of Los Angeles. At the young age of 14, she made a lifelong commitment to effect social change after seeing her friend killed by a school security guard. While working as a health educator in the 1990s, Martha had an epiphany — she realized that although early detection can prevent death from breast cancer, it does not prevent breast cancer, which has been increasingly linked to the exposure of environmental toxicants. Since that realization, Martha has dedicated her career to the environmental justice movement, and has lectured nationwide on the use of precautionary principle policies.
As a coalition builder, Martha has emphasized the need for local grassroots advocacy working in partnership with statewide policy actions. She is an active board member of numerous organizations, including Californians for Pesticide Reform, the California Environmental Rights Alliance, and Californians for a Healthy and Green Economy. She also co-founded the Los Angeles County Asthma Coalition and the Coalition for Environmental Health and Justice, and was appointed to Cal/EPA's Environmental Justice Committee and the California Air Resources Board's Global Warming Environmental Justice Advisory Committee.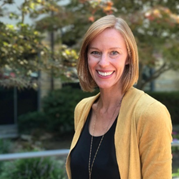 Christie Vosburg, Supervising Deputy Attorney General, Bureau of Environmental Justice, California Department of Justice (Tentative)
Christie Vosburg joined the Attorney General's Bureau of Environmental Justice as Supervising Deputy Attorney General in 2018.  Prior to that, she worked as Assistant General Counsel for Enforcement at the California Environmental Protection Agency (CalEPA) from 2014 until 2018.  At CalEPA, she coordinated the enforcement work of the five boards, departments, and office, managed enforcement training, and ran a grant program.  She also played an instrumental role in running an environmental justice enforcement program, including organizing and implementing multi-agency enforcement initiatives in Los Angeles (Boyle Heights and Pacoima), Oakland (East Oakland and West Oakland), and Pomona. Christie worked for the Land Law Section of the Attorney General's Office from 2010 until 2014, during which time she defended and advised the California Coastal Commission, Department of Fish and Wildlife, and the Delta Stewardship Council.  She graduated from Berkeley Law in 2009 with a certificate in environmental law and clerked for Justice Gregory Hobbs on the Colorado Supreme Court in 2009-2010.