Meet the New Justices on the Court of Appeal
October 4
@
12:00 pm
–
1:15 pm
Free event! No MCLE
This webinar will introduce attendees to three of the newly appointed Justices on the California Court of Appeal: Justices Hernaldo Baltodano (2d Dist., Div. 6), Joanne Motoike (4th Dist., Div. 3), and Gregory Weingart (2d Dist., Div. 1).
The new Justices on the panel will answer questions from the moderator and from the audience regarding a wide variety of topics, including their experience so far on the bench; their approach to judging; their career paths that led them to become Court of Appeal Justices; and advice they would give to attorneys practicing before the Court of Appeal.
Moderator: Josh Patashnik
Justice Hernaldo J. Baltodano is an Associate Justice of the Second District Court of Appeal, Division Six. He was born in Nicaragua, and his family immigrated to the United States when he was 15 months old. At the age of 19, his family received American citizenship.
Justice Baltodano joined the Court of Appeal in 2022. Before that, he served as a judge on the San Luis Obispo County Superior Court. As the Supervising Criminal Judge from December 2020 to September 2021, he was instrumental in creating pre-trial services, mental health diversion treatment, and misdemeanor diversion programs.
Before becoming a judge, Justice Baltodano was a founding partner at Baltodano & Baltodano LLP, which received the Access to Justice Advocate Award from the San Luis Obispo Legal Assistance Foundation. He also practiced complex employment and class action law at multiple law firms in Los Angeles, and was recognized as Advocate of the Year by Public Counsel in 2009 for his pro bono work on behalf of special needs children.
Justice Baltodano received his undergraduate degree from UC Davis and his law degree from UC Berkeley. He lives in San Luis Obispo with his wife of 20 years and two children.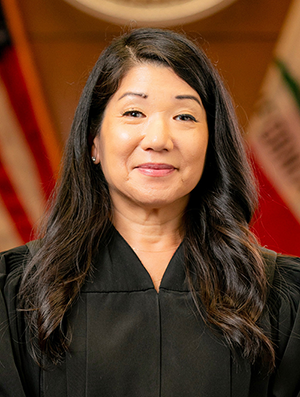 Justice Joanne Motoike joined the Fourth District Court of Appeal, Division Three, in 2022. Before joining the Court of Appeal, she served on the Orange County Superior Court. From 2018 to 2022, she was the Presiding Judge of the Juvenile Court, during which time she was responsible for the administration of the county's juvenile justice and child welfare courts, services, and programs. From 2013 to 2015, she was assigned to the Stephen K. Tamura – West Justice Center, where she presided over adult criminal matters.
In 2021, Justice Motoike received the Judicial Excellence Award from the Orange County Asian American Bar Association. She also received the Honorable Roger B. Robbins Judge of the Year Award from the North Orange County Bar Association.
Before becoming a judge, Justice Motoike worked for more than a decade in the Orange County Public Defender's Office, where she was a senior deputy public defender. She was also a trial attorney with the United Nations, Office of the Prosecutor, International Criminal Tribunal for the former Yugoslavia. Justice Motoike received her undergraduate degree from UC Irvine and her law degree from Loyola Law School, Los Angeles.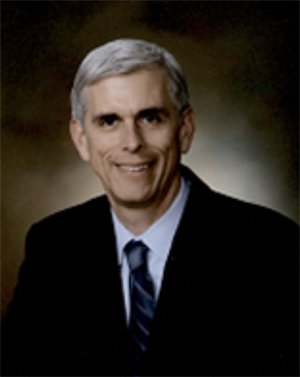 Justice Gregory J. Weingart is an Associate Justice of the Second District Court of Appeal, Division One. Before joining the Court of Appeal in 2022, he served on the Los Angeles County Superior Court, where he presided primarily over family law matters.
Justice Weingart was a partner at Munger, Tolles & Olson in Los Angeles for nearly 15 years, where he practiced in the areas of complex civil litigation, criminal defense, and internal investigations. He maintained an active pro bono practice, and served on the boards of non-profit organizations including Mental Health Advocacy Services.
From 1995 until 2004, Justice Weingart was an Assistant U.S. Attorney in Los Angeles, where he served as the chief of the Major Frauds section. He received many accolades for his service as a federal prosecutor, including twice winning the Department of Justice's Director's Award, and frequently taught other prosecutors at the Department's National Advocacy Center.
Justice Weingart grew up in Arizona, and received his undergraduate degree from Pomona College and his law degree from Harvard Law School. He served as a law clerk for Judge William Matthew Byrne, Jr., of the U.S. District Court for the Central District of California.