Your Asset or Mine? Navigating IP Litigation Trends
Sheppard Mullin's San Diego (Del Mar) Office
12275 El Camino Real, Suite 100, San Diego, CA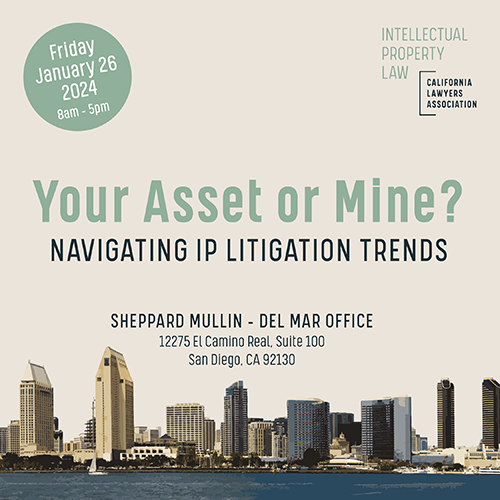 5.25 Hours MCLE; 1 Legal Ethics
Schedule
Registration and Coffee | 8:30-9:00 a.m.
Welcome and Opening Remarks Time | 8:45–9:00 a.m.
Taming the Cookie Monster: Current Trends in Privacy Litigation Time | 9:00-10:00 a.m.
1 Hour MCLE
This presentation will discuss the recent surge in class actions challenging companies' practices for collecting and sharing consumer data collected from websites and mobile applications including claims brought under the Electronic Communications Privacy Act, California Invasion of Privacy Act and Video Privacy Protection Act.
Moderator: Anne-Marie Dao, Associate Sheppard Mullin
Speakers: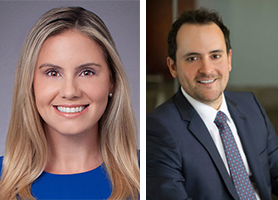 Wynter Deagle, Partner Sheppard Mullin
Robert Tauler, Trial Lawyer Tauler | Smith LLP
Litigation Funding: Stories from the Trenches Time | 10:10-11:10 a.m.
1 Hour MCLE; 1 Legal Ethics
The world of litigation funding has evolved dramatically in the United States over the past decade. And with evolutions like the sky-rocketing prime rate, it is changing yet again. Come out of this panel with a better ability to spot the cases and portfolios that are legitimate candidates for funding, how funding can help you and your client achieve their objectives, the common pitfalls and how to avoid them, what steps to take to avoid misalignment between funder, client and firm, and the best ways to make funding work for you. This panel will also discuss relevant conflict of interest rules. Ben Wagner and James Blick have been in the funding world for a combined decades, James Blick on the funder side and Ben Wagner as the attorney.
Moderator: Katie Ignash, Senior Managing Associate, Dentons
Speakers: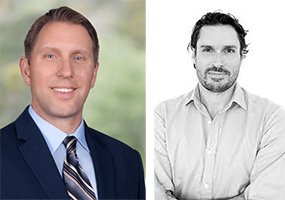 Ben Wagner, IP Partner AmLaw 50 Troutman Pepper
James Blick, Director & Co-Founder Erso Capital
Networking Break: 11:10-11:30 a.m.
Lunch and Panel: The Lanham Act in the Supreme Court: Twice Last Term – And An Upcoming Registration Battle Time | 11:30 a.m. – 12:30 p.m.
1 Hour MCLE
The Supreme Court decided two important trademark cases last term. But just how consequential were they — and what comes next? Join us as panelists Jane Shay Wald and Conor Tucker analyze the Supreme Court decisions in Jack Daniel's v. VIP Products LLC (2023) and Abitron Austria GmbH v. Hetronic Int'l, Inc. (2023). They'll cover the fate of the Rogers doctrine and the First Amendment's role in interpreting the Lanham Act, and they will discuss whether and when foreign sales of infringing products can insulate defendants from damages in the United States. They will also explore the implications of these decisions for trademark counselors and litigators. The team will also preview the upcoming Supreme Court arguments in a registrability case — can TRUMP TOO SMALL be registered? Vidal v. Elster (filed Jan 27, 2023).
Moderator: Leaf Williams, Counsel Reichman Jorgensen Lehman & Feldberg LLP
Speakers: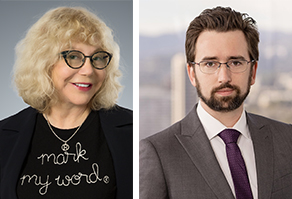 Jane Shay Wald, Partner Emeritus, Irell & Manella IP
Conor D. Tucker, Associate, Wilson Sonsini Goodrich & Rosati
Are NFTS Dead? Not So. | 12:30-1:30 p.m.
1 Hour MCLE
This panel seeks to demystify NFTs, examining their utility, potential applications, and the legal implications that accompany their growing popularity. Join our expert panelists as they delve into the multifaceted world of NFTs and address the pressing question: What are they good for?
Moderator: Leaf Williams, Reichman Jorgensen Lehman & Feldberg LLP
Speakers:

Irene Lee, Partner, Russ, August & Kabat
Dr. Thomas W. Barr, Scientific Fellow, Wilson Sonsini Goodrich & Rosati
James Taylor-Copeland, Principal Attorney, Taylor-Copeland Law
Networking Break | 1:30-1:45 p.m.
Emerging IP Issues with Artificial Intelligence | 1:45-3:00 p.m.
1.25 Hours MCLE
Join us in a discussion between lawyers and artificial intelligence (AI) thought-leaders as we discuss emerging IP issues with AI, including risk assessment, ownership, and infringement concerns. As AI technologies advance, panelists will share the practical impacts that both litigators and company lawyers should address – from non-human creator copyright ownership to inventorship issues in patent law.
Moderator: Katie Ignash, Senior Managing Associate, Dentons
Speakers:

Peter Stockburger, Office Managing Partner, Dentons
Neil Sahota (CEO of ACSI Labs, United Nations (UN) AI Advisor, IBM Master Inventor, Professor at UC Irvine)
Melissa DeVita, Innovative Legal Advisor in all things business and tech
Networking Reception | 3:00-5:00 p.m.
More Information
$395 — Members of the Intellectual Property Law Section
$495 — Non-Section Members
$295 — New Lawyers Section Members
$100 — Non Attorneys (no CLE credits)
$25 — Students
Registration Deadline: The deadline to register is January 19, 2024.
Cancellations/Refunds: Requests must be received in writing by January 19, 2024. A processing fee of 50% of the paid registration fee will be charged for cancellation requests received after January 19, 2024. For more information, email ProgramRegistrations@calawyers.org. For special assistance, please email IP@CALawyers.org.
Questions: For registration information, email ProgramRegistrations@calawyers.org. For program content and/or Section information, email IP@CALawyers.org.
This event may be recorded. By attending this event, you consent to be photographed, filmed, and/or otherwise recorded, and to any use, by the CLA, of your likeness, voice, and name in any and all media including social media. If you do not want your name or photo to be used, please let us know in advance. We cannot, however, honor requests to opt out of the use of your image or voice if you choose to ask a question during one of the event sessions.