Done in a Day – Workers' Comp CLE Marathon
January 14
@
8:30 am
–
5:00 pm
The Workers' Compensation Section is pleased to announce we are continuing our tradition of "Done in a Day – Workers' Comp CLE Marathon" virtually! 
We an have excellent lineup of speakers and panels that you don't want to miss. The more panels that you purchase, the bigger the savings! Purchase all 6 and receive 20% off! Offer ends 01/14/2022 at 8:30 AM.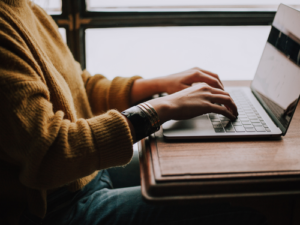 ---
Program Schedule
8:30 AM – 10:00 AM | Best Practices for Avoiding Ethical Dilemmas
1.5 Participatory MCLE Credits; 1.5 Legal Ethics; 1.5 Legal Specialization in Workers' Compensation Law

Associate Chief Judge Jamie Spitzer and Judge Steven Siemers (retired) will address common legal issues in the workers' compensation context, involving client interactions, Ex Parte communications and inappropriate courtroom behavior. The panel will also present various scenarios of ethical dilemmas related to these issues and how these situations should be handled, and preferably how to avoid them all together.

Moderator: Hon. Sharon Velzy-Lenington

Speakers:

Hon. Steven Siemers
Hon. Jamie Spitzer

---

Judge Steven Siemers, Ret. WCJ, is a mediator, arbitrator and ADR consultant throughout California in the field of workers' compensation. 

For the last 18 years he has worked as a consultant facilitating the creation of, and managing, workers' compensation ADR (carve-out) programs throughout the State of California, and is currently the ADR Director for multiple programs.

Previously, he sat as a Workers' Compensation Judge in San Francisco and Oakland. During that time, he served two terms as the President of the Conference of California Worker's Compensation Judges. Thereafter, he served as the Chief Judge of the Division of Workers' Compensation under the Davis Administration.

Judge Siemers practiced workers' compensation law as an applicant's attorney for 14 years prior to becoming a judge in both northern and southern California, as a specialist in the field, certified by the State Bar of California Board of Legal Specialization. Judge Siemers is also currently a member of the Ethics Advisory Committee, Division of Workers' Compensation.

---

Judge Spitzer has been practicing workers' compensation law since 1992 and started as an Applicant's Attorney with Ufkes, Bright & Spitzer. She was a workers' compensation judge in the Anaheim office from 2005 to 2012; Presiding Workers' Compensation Judge from 2012 to 2020; Acting Associate Chief Judge for the Southern Region from 2020 to 2021 and Associate Chief Judge for the Southern Region from 2021 to the present. Judge Spitzer served on the Ethics Advisory Committee for the Division of Workers' Compensation from 2014 to 2020 and frequently trains DWC judges on topics including Judicial Ethics, Discovery and Third Party Credit. She has been a speaker since 2012 at the DWC Educational Conference presenting Top 10 Litigation Tips, Discovery in Worker's Compensation cases and Legal Ethics.  
10:15 AM – 11:15 AM | Professional Responsibility
1.5 Participatory MCLE Credits; 1.5 Legal Ethics

YOU be the judge! In an exciting new education format, California State Bar Court Judge W. Kearse McGill will discuss past State Bar Court cases in which you get to weigh the evidence, apply the law, and then make your decision about possible outcomes on various issues, including discipline. The results may surprise you in this opportunity to refresh your understanding of ethics rules that apply to your practice.

Moderator: Hon. Sharon Velzy-Lenington

Speaker: Hon. W. Kearse McGill

---

Judge W. Kearse McGill is a judge in the Review Department of the California State Bar Court and was first appointed to the position by the California Supreme Court on November 1, 2016, and re-appointed on August 18, 2022.  Previously, he served as a Hearing Department judge in the court for 18 months.  Prior to his appointment to the State Bar Court in 2015, Judge McGill was a workers' compensation judge for ten years in Stockton, the last two as the presiding judge.  Prior to his position as a workers' compensation judge, he was legal counsel to a California state senator and was in private practice for ten years.  

Judge McGill is currently an appointee to the California State Bar's Ad Hoc Commission on the Discipline System, which is tasked with recommending reform proposals regarding the attorney discipline system to the bar's Board of Trustees.  He was also a member of the bar's Standing Committee on Professional Responsibility and Conduct (COPRAC) before his appointment to the State Bar Court and taught as an adjunct professor of law for several years.  Since 2006, Judge McGill has presented numerous seminars to local, state, and national attorney and judicial organizations, primarily in the subject area of professional responsibility and legal ethics.

In 1991, Judge McGill graduated from the University of the Pacific, McGeorge School of Law. He graduated magna cum laude with senior departmental honors from Clemson University in 1988 with a double major in Political Science and German.
12:30 PM – 1:30 PM | Ethics Case Law Update
1 Participatory MCLE Credits; 1 Legal Ethics; 1 Legal Specialization in Workers' Compensation Law

What should you do if you receive inadvertent disclosures of privileged information? What ethical responsibility do you have to represent an uncooperative client? When is it appropriate to withhold information? What circumstances will trigger an ethical investigation? These and other questions have been addressed in recent case law, sometimes with surprising and devastating results for counsel. This panel will review the facts of these cases, the legal basis for the holding, and provide tips for how to handle situations like this in the future.

Moderator: Hon. Sharon Velzy-Lenington

Speakers:

Hon. Todd Kelly
Hon. Jamie Louie

---

Todd T. Kelly is a Workers' Compensation Judge with the Van Nuys District Office. With a career that began as an office clerk in 1986, he and his partners grew the Floyd, Skeren & Kelly firm to nearly 80 attorneys. WCJ Kelly is a Gold Medal Congressional Awardee, a Cambridge Who's Who lifetime member, and a Rotary International Paul Harris Fellow. As an Eagle Scout, he remains active with Scouts BSA in an effort to develop integrity, honor, and valuable life skills in our youth. In his spare time, WCJ Kelly enjoys his family, traveling, baseball, golf, volunteering for charitable organizations, and real estate investing.

---

Judge Jamie A. Louie recently joined the bench at the Van Nuys Workers' Compensation Appeals Board in October, 2022.

Previously, Judge Louie was a senior associate at the Burbank office of Louie & Stettler. During her 25-year tenure at the firm, she represented employers and insurance carriers at all the Workers' Compensation Appeals Boards in Southern California and a few in Northern California. Also, she litigated subrogation cases in civil courts throughout the state.

Judge Louie finds community service rewarding. She enjoys fundraising activities for USC Arcadia Hospital and disabled or homeless Veterans.
1:40 PM – 2:40 PM | Substance Abuse and Mental Health
1 Participatory MCLE Credits; 1 Competency Issues

During this session Dr. Heredia will provide attendees information about Substance-induced and Alcohol Use psychological disorders. Specifically, Dr. Heredia will discuss how to identify symptoms and behaviors by considering their frequency, intensity, duration, onset and course over time. Further, this session will discuss how anxiety, mood, sexual and sleep disorders can be associated with substance and alcohol use. This presentation will address recovery and treatment.

Moderator: Hon. Sharon Velzy-Lenington

Speaker: Ron Heredia

---

Dr. Heredia teaches a variety of courses at East Los Angeles College: General Psychology, Lifespan Psychology, Research Methods, Child Psychology and Psychological Aspects of Human Sexuality. He is the Director of Good Mood Legal, a medical-legal psychology practice that provides psychological evaluations and produced work product privileged consultation reports for attorneys and adjusters that describe a psych report's flaws in jargon-free language; discusses specific techniques to cross-examine the doctor; and provides multiple simple questions that get those flaws on the record despite the doctor's resistant behavior.

Dr. Heredia earned a B.A. in psychology from UCLA, an M.A. in Education with a concentration in psychology from Pepperdine University and a doctorate at Pepperdine Graduate School of Education & Psychology. He has authored multiple academic papers presented at conferences including meetings of the American Educational Research Association and guest lectured an undergraduate education course at UCLA. In his spare time, he serves as Chair of the Board of Directors of Inland Empire Future Leaders Program, an educational non-profit organization devoted to leadership and the educational success for high school students in San Bernardino, Riverside and Los Angeles counties. He also serves on the Diversity and Equity as well as the Budget Advisory committees of his local K-12 school district.
2:50 PM – 3:51 PM | Elimination of Bias in the Legal Profession
1 Participatory MCLE Credits; 1 Recognition and Elimination of Bias

Bias is evident in all aspects of the legal profession; in the courtroom, the law office, and even in attorney-client relationships. However, recognizing and addressing these issues are not quite as easy. This panel will bring to light some of the harmful impacts of discrimination and bias, and will provide insight and solutions as to how these problems may be ameliorated, and even eliminated, on a global basis. It's a "must see" program for all members of the bar.

Speakers:

Yvonne Elizabeth Lang
Nikki Jacobson
Hon. Paige S. Levy

---

Nikki Jacobson is a distinguished Professor of Law at West Los Angeles College (WLAC) where she teaches various legal topics, including immigration, labor and employment law.  For over 15 years, Nikki Mehrpoo Jacobson has been a dedicated advocate for the injured worker and immigrants from all over the world. She has focused her practice of law exclusively on immigration and workers' compensation law.
3:55 PM – 4:55 PM | Examining Unconscious Bias Towards the LGBTQI+ Community
1 Participatory MCLE Credits; 1 Legal Specialization in Workers' Compensation Law; 1 Implicit Bias

Diversity = Noun. Inclusion = Pronouns.

A presentation that addresses unconscious or implicit bias, defined as prejudice or unsupported judgments in favor or against a person or group in a way that is usually considered unfair. Unconscious bias tends to be exhibited towards minority groups based on factors including race, religion, disability, age, nationality, ethnicity, gender, or sexual orientation. How do we mitigate this? By creating a safe and courageous place to educate ourselves about unconscious bias. In this Q&A session, we address legal and social issues, and unconscious bias affecting the LGBTQI+ community. This must see webinar will be presented by Nancy Hill and Laura Chiyono Rosenthal.  

Moderator: Hon. Sharon Velzy-Lenington

Speakers:

Nancy Hill
Laura Chiyono Rosenthal

---

Nancy Hill, Partner, Sullivan & Associates, represents self-insured employers, third-party administrators, insurance carriers and corporations in all aspects of workers' compensation, from inception to resolution of their cases. She devises legal strategy for discovery, conferences and trials, and appears at WCABs throughout Northern California. Throughout Ms. Hill's career she has participated in LGBTQI+ groups and organizations to further promote inclusivity and diversity in the legal community, including sitting on the committee of the LGBTQI+ Law Section of the Sonoma County Bar Association in 2011-2012.

---

Laura Rosenthal, Shareholder, Meechan, Rosenthal & Karpilow, P.C., represents applicants, primarily before the Santa Rosa WCAB. Her law firm represents injured workers from Sonoma, Marin, Mendocino, and Napa Counties. In addition to serving on various workers' compensation and bar association committees, Ms. Rosenthal is an adjunct professor of law at Empire Law School. She is yonsei, fourth-generation Japanese-American; she understands personally the impact of unconscious bias and the importance of education to mitigate its impact on all minority groups.
---
---