2021 Crocker Commercial Real Estate Symposium
September 9, 2021
@
12:00 pm
–
5:00 pm
We are pleased to announce that the Real Property Section of the California Lawyers Association and the LACBA Real Property Section are joining forces for the third year in a row to host the Crocker Commercial Real Estate Symposium, to be held virtually the afternoon of September 9, 2021. [3.75 hours of General CLE Credit]
See the Crocker Commercial Real Estate Symposium flyer >>
This symposium features three panels comprising prominent California attorneys and industry insiders, who will discuss selected trends and developments in commercial real estate that affect practitioners today and will impact the future of commercial real estate. Earn 3.75 MCLE credits!
PANEL 1 – The Post-COVID Financing Market – Why Are We So Busy?
There is a flurry of activity in commercial real estate finance despite the pandemic's persistence. This finance-oriented panel will delve into the cause of the increased volume of commercial real estate deals. In an effort to understand why finance is so busy, the panel will explore the broad variety of deals currently being done, prevalent types of capital and capital stacks, how interest rates have affected volume, and currently observed trends. The panel discussion will benefit from experienced professionals who represent the lender, borrower, and broker perspectives.
Panelists:
Alilda Ferraro – Senior Legal Counsel, Wells Fargo Bank
Alina Mardesich – Senior Vice President, George Smith Partners
Michael Davis – Shareholder, Greenberg Traurig LLP
PANEL 2 – The State of the Commercial Leasing Market: How Landlords and Tenants are Returning to and Repurposing Space
Join this panel comprised of experts representing the landlord, tenant and broker perspective for a lively discussion of how retail, office and industrial spaces are being creatively re-imagined, moving towards economic recovery in this post-pandemic environment. Topics will include emerging trends in commercial leasing, the status of different asset classes, and the effect of the pandemic on technology applications.
Panelists:
Shireen Enayati, VP Leasing, Unibail-Rodamco-Westfield
Nadine Watt, CEO, Watt Properties
Owen Fileti, Managing Director, Raise Commercial Real Estate
Javier F. Gutierrez, Partner, Stuart Kane LLP
Moderator: Jonathan Lorenzen, Partner, Allen, Matkins, Leck, Gamble, Mallory and Natsis LLP
PANEL 3 – The Not So Affordable Housing Crisis: Needs, Challenges and Possible Solutions
The need for the development and preservation of affordable housing in California is undeniable and while there are government incentives to provide for such purposes, developers still face many challenges. Our panel of speakers, who bring multiple perspectives to this issue, including those of developers, investors, attorneys, city officials and neighborhood communities, will address those needs and challenges and offer some solutions based on personal experience working on specific projects.
Panelists:
Rochelle Mills – President, Innovative Housing Opportunities
Ada Arevalo – Founder/CEO, Impact Capital
Gillian van Muyden – Glendale City Attorney
Benjamin Reznik – Partner, Jeffer Mangels
Paul Habibi – Founder/Principal, Grayslake Advisors; UCLA Professor
Affinity Bar Sponsors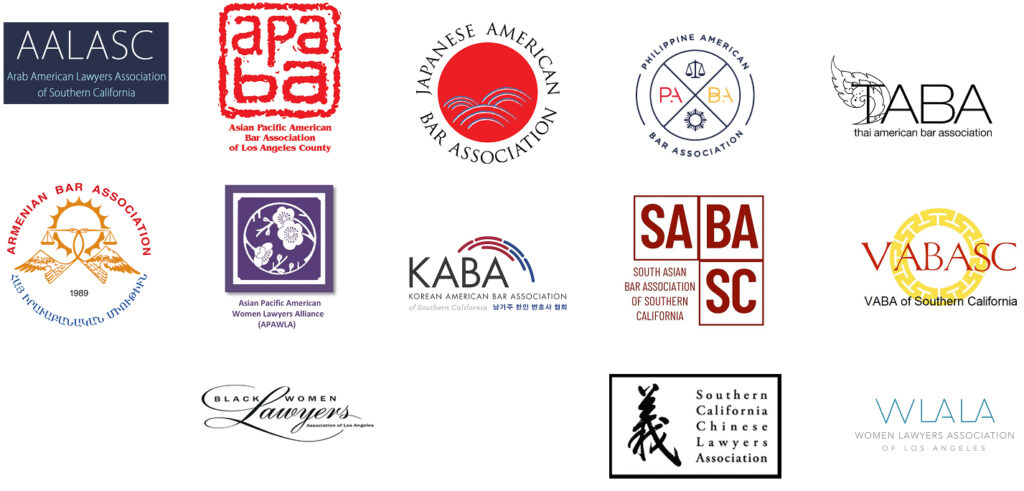 Arab American Lawyers Association of Southern California; Armenian Bar Association; Asian Pacific American Bar Association of Los Angeles; Asian Pacific American Women Lawyers Alliance; Black Women Lawyers Association of Los Angeles; Japanese American Bar Association; Korean American Bar Association of Southern California; Philippine American Bar Association; South Asian Bar Association of Southern California; Southern California Chinese Lawyers Association; Thai American Bar Association; VABA of Southern California; Women Lawyers Association of Los Angeles.
Diamond Sponsor

Platinum Sponsors
Gold Sponsor