Coffee Break: Lawyer Well-being
May 6, 2020 @ 3:00 pm
-
4:00 pm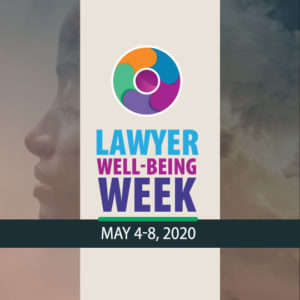 As part of Lawyer Well-Being Week, the main topic of this week's Coffee Break is lawyer well-being.
—
Whether it's a chance to connect with others virtually or a chance to get away from attempts to impersonate a teacher, we can all use a break.
CLA is offering weekly come-as-you-are, informal opportunities to chat with fellow attorneys from around the state via Zoom.
We'll offer light-hearted topics for discussion but beyond a chance to celebrate or commiserate with friends and colleagues, there's no agenda just community.