#CLAWellnessChallenge: New Year, New Era, New You
January 4, 2021
@
12:30 pm
–
1:30 pm
Free event!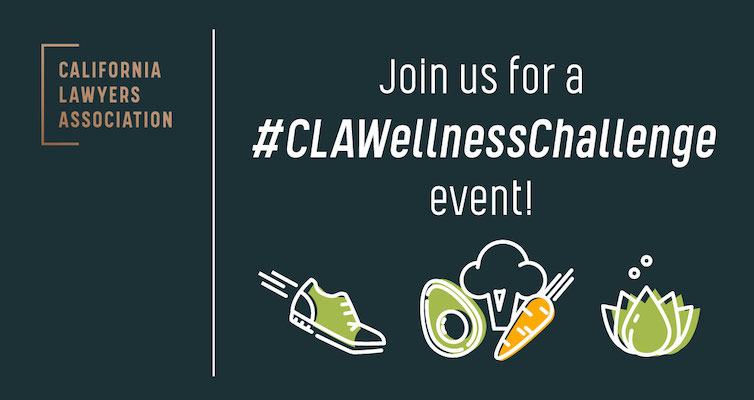 Join us for this mindfulness session to kick off the #CLAWellnessChallenge!
If you're still waiting/hoping/wishing for the old normals to come back, you're not alone, and also, you're not on the right path.
Mitra Manesh will share with us why and how we can navigate our way through the dizzying maze of these uncertain times into a healthier, happier, and more meaningful life in using mindfulness as a tool. Bring your curiosity, openness, and questions to this educating, energizing, and motivating session, and let us start 2021 on the right path, mindfully, together.
#CLAWELLNESSCHALLENGE
Join lawyers and legal professionals from around the state in this 25-day challenge starting January 4th. Join us each week for live events, like this Daily Method class. Select resources from the Health and Wellness page to support your journey.
Follow the #CLAWellnessChallenge on Facebook, participate in the Facebook group for updates and inspiration, and invite a friend to join you as your wellness buddy! Follow our daily guide or create a 25-day journey of your own by printing our Wellness Matrix. The Wellness Matrix can be your desktop guide for completing the month-long challenge. On one side you can follow along with the CLA's daily prompts, or use the blank side to create and track your own challenge experience.
Take a picture of yourself and your completed Wellness Matrix, and post it to the Facebook group or email it to us at Wellness@calawyers.org to receive a #CLAWellnessChallenge water bottle to keep you inspired for the rest of the year! In the spirit of 2021, completion of only 21 challenge prompts is needed to be eligible for a water bottle. Available while supplies last.