#CLAWellnessChallenge: Barre/Pilates/Strengthening
January 26, 2022
@
9:30 am
–
10:15 am
Free event! Learn more about the 2022 Wellness Challenge here.
Important Registration Information
Use the following discount code when checking out for the class to be free of charge: WELLNESSCHALLENGE
Please note the registration platform is hosted by the instructor. When completing your registration, the "Single Class, Free" option should automatically be selected. Towards the bottom of the page, you will also find a prompt to agree to a liability waiver.
If you have questions about this fitness class or experience any difficulty with the registration platform, please contact the class provider, Movement Co., at Tenaya.Movementco@gmail.com.
This class is a full-body workout combining elements of dance, pilates, yoga, and barre – in an efficient 45-minute format. We use optional props like light weights, ankle weights, and resistance bands, to maximize our time together and ensure that you leave class feeling stronger, mobilized, and more clear-headed. All skill levels welcome.
Attendees are welcome to join the virtual class a little early to communicate with the instructor about injuries or modifications. Class participants are encouraged to have a yoga mat and ankle weights (if you have them).
Speaker: Tenaya Figueira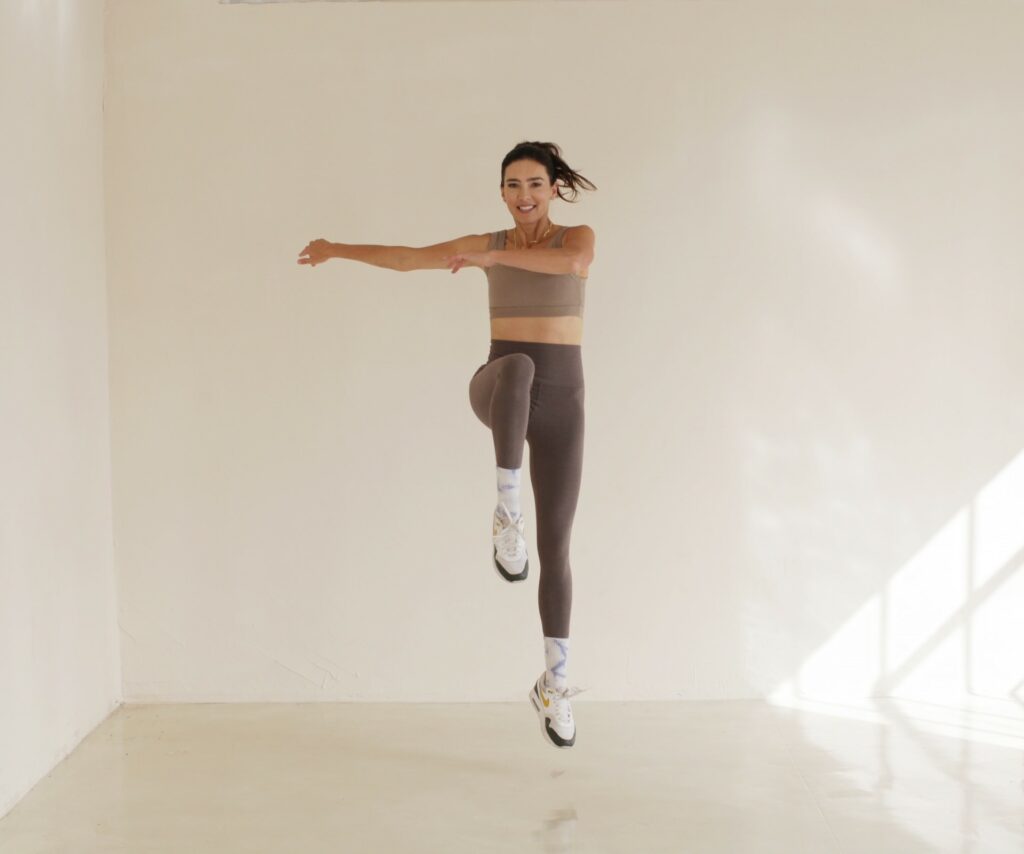 Hey everyone, Tenaya here! I'm the founder of Movement Co. and one of your friendly movement class instructors.
My love for movement began at age three when I was introduced to dance classes and it's been a constant in my life ever since. I teach because I absolutely love it and it fills my cup to witness the progress made by my clients in class.
I fuse the best parts of many different modalities like barre, Pilates, yoga, and plyometrics, to create a fun, fierce, AND feel-good class for YOU. I love teaching different formats so that you can choose based on where you are at that day, and I try to create balance between cardio, strengthening, and stretch. Think of me as your big sister, here to encourage, support, and motivate you. So come on, what are you waiting for? Grab your mat and let's move!