Annual California Bar Leaders Conference
October 10, 2019
@
10:00 am
–
4:45 pm

All Bar Leaders and Bar Executives Are Welcome!
Limited Onsite Registration Available, please contact
Brianna.Hollingsworth@calawyers.org
for more information.
Program Outline
10:00 – 10:15 | Welcoming Remarks (coffee will be served)
10:15 – 11:45 | Plenary 1: Mission, Vision and Strategic Planning: Getting the Most from Your Volunteer Time and Effort
Want to energize your volunteer leaders? Want to make your job the best and most meaningful it can be? The place to start is with clear and compelling vision, along with strategic plans that can help make that vision a reality. This session focuses on the mechanics of mission, vision, strategic planning, tactics and implementation, how each piece fits works with the other pieces, and how YOU can be the impetus in leading positive change in your organization. We will use real life examples and sample documents that will deepen your understanding of how these tools work and how you can apply them effectively. Even experienced planners will benefit from this session! Bring your experience and questions about vision and strategic planning to share with your fellow executives. Speaker: Mark Alcorn, Esq., Alcorn Associates
11:45 – 12:00 | Break
12:00 – 1:00 | Breakout Sessions A (During a Working Lunch)
1A Telling Our Membership Story
Our civilization, our communities, our families, and even our bar associations thrive because of the stories that we tell. Your bar association's story is a powerful tool for engaging with your membership, partners, and, the broader community. In this lively and engaging session, we will break down the elements of a story. We'll delve into the ways your association makes a difference to craft a compelling a story for engaging with others. No storytelling experience required! Speaker: Elizabeth Derrico, Elizabeth Derrico and Associates
2A Non dues Revenue Generation for Board Members
Fundraising for the bar association is a critical role for many board members especially in smaller bars. But navigating "the ask" can be daunting. Best approaches, tactics and the IRS/GAAP rules will be explored in this hands-on session. Speakers: Linda Geery, CPA, Partner, Gilbert & Associates; Ellen Miller, Director of Strategic Partnerships and Initiatives, California Lawyers Association
1:15 – 2:45 | Plenary 2: Fighting the (Time) Famine: Engaging Your Members to Get the Work Done
Technology allows us 24/7 access, proving to be both a blessing and a curse. We have more flexibility and more access, causing incessant beeping and buzzing. However, there are still only twenty-four hours in a day and seven days in a week. Given the time famine, how do we effectively engage our board members, committee chairs, volunteers, and members with the work of our bar associations? This interactive session will explore what engagement looks like and define our expectations. We will highlight ways to ignite passion and commitment to the work of serving members and the community. Speaker: Elizabeth Derrico, Elizabeth Derrico and Associates
2:45 – 3:00 | Break
3:00 – 4:00 | Breakout Sessions B
1B Social Media for Bar Associations
Using social media as a mechanism for communication with members can be a cause of stress for bar associations. What should your bar be posting where, and how often? Karen Korr, former Director of Communications for the San Diego County Bar Association and current consultant to law firms and bars across the country will share general best practices, highlight some of the strategies and tactics other bars have employed, and will present some easily adaptable Speaker: Karen Korr, Full Korr Press
2B A Deep Dive into Vision Building for Your Organization
In this break-out session we will take a deeper dive into planning a leadership retreat that could potentially transform your organization from an ordinary one to a great one. We will review the fundamental steps involved in vision building, discuss the agenda for a vision building meeting, and provide/discuss tools to stay focused and out of the weeds. You and your board will emerge from your session with clear, compelling long-term objectives, and heightened volunteer commitment/enthusiasm, and the momentum needed to make positive things happen. Speaker: Mark Alcorn, Esq., Alcorn Associates
4:00 -4:45 | Roundtable Discussions
4:45 | Adjourn, and move to the CLA reception
Title Sponsor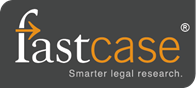 Plenaries Sponsor

Attention Bar Leaders
The Bar Leaders Conference is being held in conjunction with the California Lawyers Association Annual Meeting. Bar Leaders who are registered for the Bar Leaders Conference, can also receive a discounted registration for the 2019 CLA Annual Conference. Please email 
Brianna.Hollingsworth@calawyers.org
 for a 50% off registration code.