Annual California Bar Leaders Conference
October 10 @ 10:00 am
-
4:45 pm
All Bar Leaders and Bar Executives Are Welcome!
Program Outline
10:00 – 10:15 a.m. | Welcome and Introductions
10:15 – 11:45 a.m. | Plenary 1: Mark Alcorn, Alcorn Associates discussing Strategic Planning, Vision and Board Roles
11:45 – 12:00 noon | Break
12 noon – 1:00 p.m. | Breakout Sessions A (During Lunch)

Telling Your Bar Story
Non Dues Revenue Generation for Board Members and Other Bar Leaders

1:00 – 2:30 p.m. | Plenary 2: Elizabeth Derrico, Elizabeth Derrico and Associates on Engaging Volunteers and New Lawyers
2:30 – 2:45 p.m. | Break
2:45 – 3:45 p.m. | Breakout Sessions B

Social Media for Bar Associations
Deep Dive into Strategic Planning

3:45 – 4:45 p.m. | Closing Plenary and Roundtable Discussions
4:45 p.m. | Adjourn and move to the CLA Welcome Reception (This is not a ticketed event and is open to all BLC Attendees.)
Title Sponsor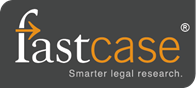 Plenaries Sponsor

Attention Bar Leaders
The Bar Leaders Conference is being held in conjunction with the California Lawyers Association Annual Meeting. Bar Leaders who are registered for the Bar Leaders Conference, can also receive a discounted registration for the 2019 CLA Annual Conference. Please email Brianna.Hollingsworth@calawyers.org for a 50% off registration code.