A Week in Legal London
September 29, 2019
-
October 4, 2019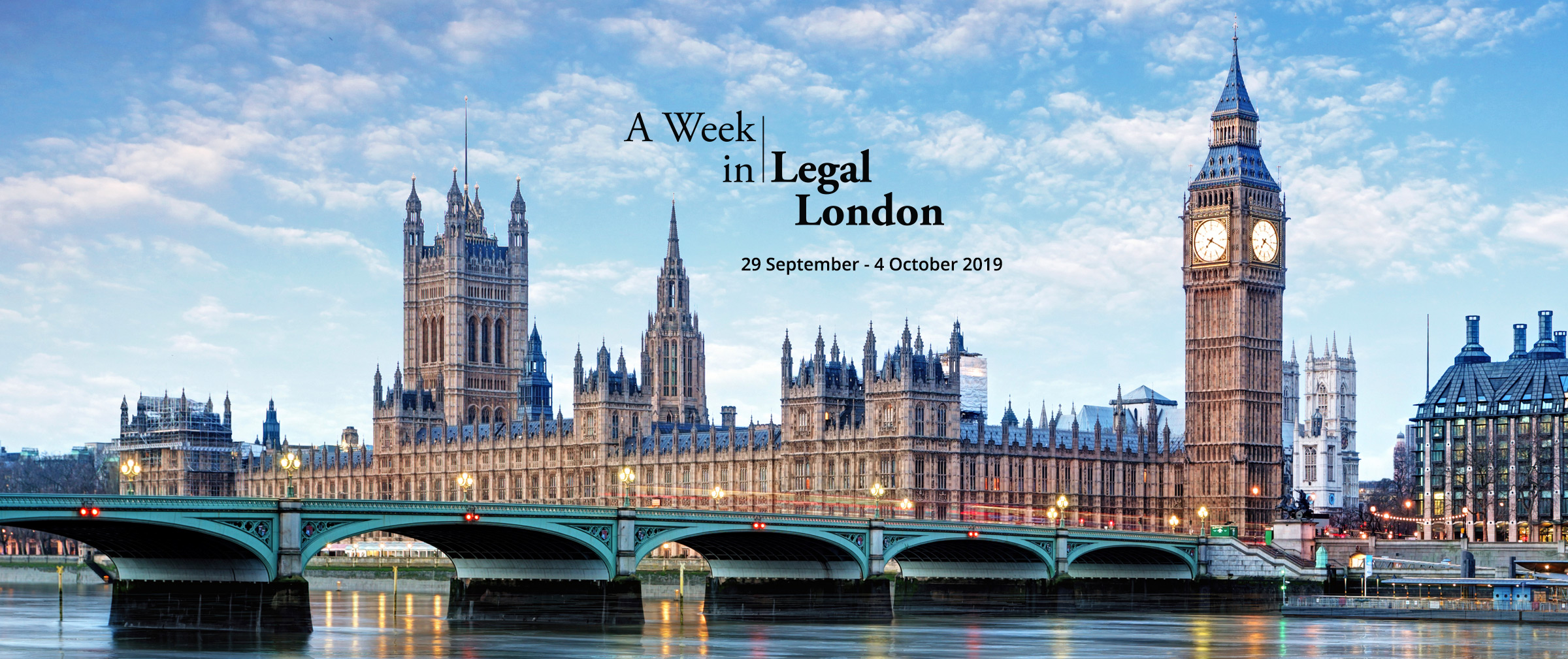 Join us for our 31st year! A Week in Legal London is pleased to continue the tradition of blending exciting new opportunities for interaction with UK colleagues at exceptional legal and historic destinations. For the first time, we go to London in 2019 during the Opening Week of the Legal Year. Tradition and ceremony are on full display during this week with new experiences for both returning, and first-time participants. Participants attend sessions in the Supreme Court, the Royal Courts of Justice, the Old Bailey, and other historically significant legal destinations. We attend luncheons in the historic Inns of Court, generally available to members of the British legal community. The week concludes with a Gala Dinner in the Peers Dining Room of the House of Lords – a truly exclusive opportunity.
Learn more about the program from this article featured in California Litigation magazine.
Highlights for the 2019 program include:
Court Rotations
We divide the group into smaller groups for attendance in courts. Each group will visit a selection of courts throughout the week.
MCLE Programs
By participating in this one program, you can fulfill your entire 3-year California MCLE requirement. All this is possible through a combination of participatory and self-study credits, which will include all mandatory subjects.
Gala Dinner at the House of Lords
The Right Honourable Lord Wallace of Tankerness has once again invited us to be his guest for a Gala Dinner in the Peers Dining Room of the House of Lords.
A copy of the 2017 A Week in Legal London program is available to download here.
In order to maintain the program's intimacy, registration is limited to a maximum number of 60 participants, so do not delay – register today.