A Closer Look: Hate Crimes Targeting the Armenian Community: the Legacy of Genocide, the Denial of Justice and the Ongoing Struggle to Survive
April 8, 2021
@
5:30 pm
–
6:30 pm
Presented by the CLA Racial Justice Committee. Free event! No MCLE.
Leaders of the Armenian legal community will provide a historical basis for why, along with superficial welcome and acceptance, attacks have been directed against the Armenian community in California and around the globe; why hate crimes persist in the present; and solutions for what attorneys and community members can do to support and protect the Armenian community and to help in their ongoing struggle to survive.
Speakers include:
Alex Bastian
Lucy Varpetian
Armen K. Hovannisian
---
Speakers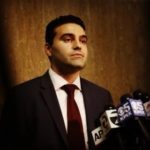 Alex Bastian serves as a Special Advisor to Los Angeles County District Attorney, George Gascón. Bastian is responsible for providing guidance and direction in the development of internal and external messages and media strategies. He also represents and supports Gascón in handling many other routine and complex responsibilities as delegated by the District Attorney.
Bastian comes to the District Attorney's Office having previously worked for nearly eleven years at the San Francisco District Attorney's Office. He was first hired as a prosecutor by then-District Attorney Kamala Harris. He began his career as an Assistant District Attorney in the Criminal Division and ultimately worked as the Deputy Chief of Staff for then-District Attorney Gascón and current District Attorney, Chesa Boudin.
While in San Francisco, Bastian worked with media and legislative partners to generate the momentum needed to pass the Smartphone Theft Prevention Act that has led to sizable reductions in smartphone thefts and laid the blueprint for similar efforts worldwide.
Bastian has tackled important regulatory and compliance issues by working to bring the first consumer action by a government office against Uber but has also spearheaded efforts to cooperate with the company on other public safety endeavors. He has also worked on many policy initiatives, including the country's first office-level policy to proactively review, reclassify, or dismiss all marijuana related convictions for impacted individuals under the landmark voter initiative Proposition 64.
Bastian holds a Bachelor of Arts in Political Science from the University of California Los Angeles and a Juris Doctor degree from the University of San Francisco School of Law. He was the first Armenian-American prosecutor in San Francisco, speaks five languages and has been published on topics such as racial profiling, gentrification, human rights, history revision, and genocide.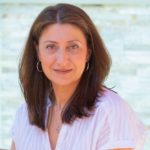 Lucy Varpetian is a Principal Assistant City Attorney in the Glendale City Attorney's Office. She provides transactional advice to the City's Fire Department, Department of Information Services, City Clerk, and the Human Resources and Finance Departments. Ms. Varpetian has extensive experience in all aspects of city government including legal support to the Civil Service Commission, the Commission on the Status of Women, and the Interagency Communications Interoperability Systems Joint Powers Authority (ICI System JPA). She also oversees the City's legal externship program. Prior to joining the City Attorney's Office, Ms. Varpetian practiced law at Meserve, Mumper and Hughes, LLP.
Among her various community leadership positions, Ms. Varpetian is the Chairperson of the Armenian Bar Association, an organization with several hundred members worldwide. She also serves on the Boards of the Glendale YMCA and on the Los Angeles County Bar Association's Judicial Election Evaluation Committee. Ms. Varpetian is a graduate of Southwestern University School of Law and, before that, of the University of Southern California.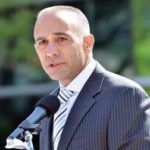 Armen K. Hovannisian is a three-time Chairman of the Armenian Bar Association, the presiding Chairman of its Armenian Genocide Reparations Committee, and a member of its Board of Governors. Admitted to practice before the United States Supreme Court to which the Armenian Bar has petitioned as amicus curiae with respect to Genocide-related recovery efforts, Mr. Hovannisian is one of the chief litigators in the major claims legal office of Chubb, appearing regularly in state and federal courts. Before his 20-year tenure at Chubb, Mr. Hovannisian held the post of Vice President, Environmental Claims for Markel West, directing its legal department and focusing on the resolution of complex environmental and product liability exposures. From 1987-1998, he worked at the Los Angeles office of the New York-based law firm of Chadbourne & Parke LLP, first learning and then honing the craft of advocacy in knotty legal disputes. At Chadbourne, Mr. Hovannisian received the firm-wide pro bono award for his representation of indigent clients, many of whom were newly-arrived Armenian immigrants experiencing serious personal challenges. Graduating from U.C. Berkeley with Summa Cum Laude and Phi Beta Kappa honors, Mr. Hovannisian received his Juris Doctor degree from U.C.L.A. School of Law. He has presented at legal and community-oriented conferences and has served on the California State Bar's Standing Committee on Ethnic Minority Relations. Mr. Hovannisian's professional and academic works have appeared in various publications, including The Environmental Claims Journal and The Armenian Review.
---
The Armenian Bar Association is a proud sponsor of this program.