9th Annual Real Estate and Law Symposium
February 5, 2020
@
1:00 pm
–
5:30 pm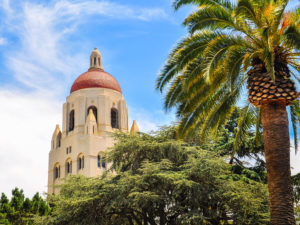 Wednesday, February 5, 2020, 1 p.m. – 5:30 p.m.
Paul Brest Hall Stanford Law School
Reception to follow
Onsite Registration Available!
Free for students! Click here to learn more.
Panels Include
Will Your Real Estate Project Literally Be Underwater? How Sea Level Rise Will Affect Real Estate Development Along the San Francisco Bay, and What Is Being Done About It
Keynote: Achieving Sustainability & Safety in Our Energy Sector
The Rise of Blockchain and How It Will Transform the Real Estate Industry
Schedule | Essential Info | PDF Flyer  
Keynote Speaker: Clifford Rechtschaffen, Commissioner, California Public Utilities Commission Commissioner Rechtschaffen will address, among other things, CPUC's policies and programs which are designed to mitigate the impacts of climate change, as well as other issues affecting Californians.
Note Students may attend for free courtesy of David Kleiman, Stanford Lecturer in Law and President and Co-Founder of D2 Realty Services, Inc. Please email RealProperty@calawyers.org to receive your complimentary registration code. Please note parking is not included.
Gold Sponsor

Silver Sponsors
Haight Brown & Bonesteel LLP
Miller Star Regalia
Perry, Johnson, Anderson, Miller & Moskowitz
Bronze Sponsor

Law Offices of Triano & Byrne
Student Attendance Sponsor