29th Annual 2020 Environmental Law Conference at Yosemite
October 15, 2020
@
8:00 am
–
October 18, 2020
@
2:30 pm
The Environmental Law Conference "at Yosemite" is nationally recognized as the largest and most prestigious gathering in California of leaders in environmental, land use, and natural resources law. We hope you will join us and many of our nation's top environmental officials, lawyers, and other professionals. Our conference this year incorporates the spirit of Yosemite and our annual Yosemite conference, despite our not being able to gather at Yosemite this year.
Qualifies for 16.50 Hours of MCLE Credit. Includes 2.25 hours of Recognition and Elimination of Bias in the Legal Profession and Society Credit
---
Michael H. Remy Scholarship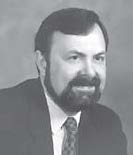 In his nearly thirty years of private practice, Mr. Remy represented a wide variety of public and private clients as well as nonprofit organizations.
Mr. Remy assisted large corporations and small entrepreneurs alike in various permitting and environmental matters throughout the state. Many counties, cities, and special districts relied on Mr. Remy's counsel in the processing, environmental review, and litigation of large and small projects. Some of his most notable environmental accomplishments were: heading the successful political and legal efforts to shut down the Rancho Seco Nuclear Power Plant; and representing the Sierra Club and William Hewlett against the conversion of Shirley Canyon to a commercial ski run by the Squaw Valley Ski Corporation. In 1990, the Environmental Council of Sacramento named Mr. Remy "Environmentalist of the Year."
In honor of Mike Remy, the Law firm of Remy, Moose & Manley is pleased to provide complimentary registration to this year's virtual conference for the first 300 law students who register to attend.