2022 Fourth Annual Financial Elder Abuse Symposium
May 20, 2022
@
8:30 am
–
5:30 pm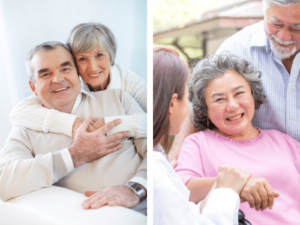 Welcome to the 2022 Fourth Annual Financial Elder Abuse Symposium! This program will start at 8:30 AM on Friday, May 20, 2022. Earn 7.5 Hours of MCLE, which includes Legal Specialization in Estate Planning, Trusts and Probate Law.
Pricing for this conference is as follows:
$300 for all CLA Members
$399 for Non-CLA Members
Sessions
8:30 a.m. – 10:00 a.m. | Overview Of Elder Financial Abuse

Presentation commences with review of a simplified fact pattern taken from actual cases, follows with a brief discussion of the financial elder abuse elements taken from the controlling statutes, and then applies the elements to the fact pattern from the separate perspectives of the Court, private counsel, and Adult Protective Services. The discussion will be interspersed with suggestions/tips from the panelist on how to discover investigate, stop, and remedy the financial elder abuse under the given facts.

Speakers:

Hon. Reva G. Goetz, (Ret.)
Kim Hau Nguyen
John Hafner

Moderator: Chris Carico
10:15 a.m. – 11:45 a.m. | Alzheimer's Disease and Other Dementias – What Do Planners and Litigators Need to Know?

About a third of Americans age 85 and up have Alzheimer's disease, which is the leading cause of dementia. Scientists are scrambling to better understand, diagnose and treat such diseases.

California law presumes that clients have sufficient mental capacity to engage in estate planning. Under the Due Process in Competence Determinations Act, a mere diagnosis of dementia does not establish incapacity – instead, a contestant must prove mental function impairment.

This program will begin with a presentation by geropsychologist Bonnie Olsen, Ph.D., on the causes of dementia and current conceptualizations and future trends in capacity assessment. She will review common capacity issues that arise in estate planning scenarios and pragmatic approaches to determining when an assessment by a mental health professional will be of benefit.

Attorneys Yulissa Zulaica and Heather Matusmoto Hoekstra will share their observations on how dementia impacts estate planning. What can and should a lawyer without medical training do when asked to perform planning for a client who may have dementia? How can the lawyer assist the client without facilitating financial elder abuse?

The panelists also will discuss how cases involving persons with dementia are litigated. What mental capacity standards apply? How does dementia increase vulnerability to undue influence? What are the key sources of evidence? How reliable are common cognitive function tests, such as the MoCA and MMSE?

Speakers:

Heather Matsumoto Hoekstra
Bonnie Olsen
Yulissa Zulaica

Moderator: Jeffrey S. Galvin
12:30 p.m. – 2:00 p.m. | The Shifting Paradigm in Conservatorship Law: Preserving the Value of Protective Proceedings

Conservatorship law balances fundamental liberty rights against the need to protect the vulnerable dependent adult from financial and physical neglect. The emphasis on "least restrictive alternatives" and the balancing of individual rights and dignity with the need for protection remains the foundation of the law. New legislation seeks to remedy what are perceived as abuses; this will be explored in common fact patterns and how the balance is struck.

Speakers:

Judge Mary Thornton House, Retired
Matthew Kanin, Professional Law Corporation
2:15 p.m. – 5:30 p.m. | Litigation Tools: Civil Financial Elder Abuse Claims – A Primer

(15 min Break @ 3:45 PM)

Panelists will present on the complete process of a financial elder abuse claim. The presentation will start with a discussion of standing, statute of limitations, jurisdiction, TROs and immediate relief, pleadings and responses to pleadings. Next, the presentation will focus on discovery in a financial elder abuse claim, including voluntary discovery, requests for accountings, written discovery, third party supeonas, depositions and expert discovery. Next, the panel will discuss mediation in financial elder abuse cases including the mediation process unique to financial elder abuse claims, settlement agreements, and retention of court jurisdiction. Thereafter, the panel will present on trial processes unique to financial elder abuse claims, including motions in limie, bench vs. jury trial election, direct and cross examination, closing arguments and post-trial submissions. Lastly, the panel will present on post-trial practice of financial elder abuse claims including statements of decision, judgments, rights of appeal, the applicable standards of review on appeal and the effect of appeal on administrative and litigated proceedings.

Speakers:

Honorable Virginia M. George
Daniel I. Spector
Ciarán O'Sullivan
Nicholas Van Brunt
Erin A. Norcia

Moderator: Howard A. Kipnis
Speakers
Christopher D. Carico is a partner at Carico Macdonald Kil & Benz LLP in El Segundo, California. He has been a certified specialist in estate planning, trust and probate law for the past 28 years and a practicing trusts and estates attorney for the past 34 years. He is a past member of TEXCOM and past chair of the TEXCOM's Educating Seniors Project and Incapacity subcommittees. He served as CAC/PVP counsel for approximately 20 years and has been appointed numerous times by the court to serve as a Guardian ad Litem and Evidence Code §730 expert. He divides his time between trusts/estates litigation/dispute resolution and estate planning.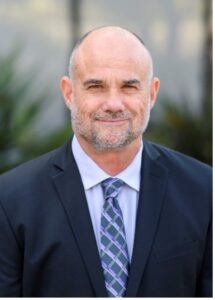 Hon. Reva G. Goetz, (Ret.) began her full-time ADR practice in 2015 and has successfully mediated and arbitrated hundreds of estate/probate/trust and family law matters. Her vast experience includes high-value trusts, sensitive conservatorship and family matters for high-profile individuals, and complex trials as a private judge. She also serves as a discovery referee, private judge, and arbitrator.
Previously, she served as judicial officer for 25 years, that included splitting her time between probate and family law assignments. During her time in Probate Court, Judge Goetz heard hundreds of contested cases including those with high-value trusts, high-profile conservatorships, undue influence and capacity issues, and highly complex accountings and surcharge petitions.
Judge Goetz worked for many years as an accountant and financial analyst. This background furthers her ability to resolve matters involving complex accounting questions that arise in her ADR practice, including issues concerning business valuation, property division calculation, support calculation including stock compensation and bonus issues, and surcharge petitions. Her accounting experience is highly valued by practitioners and has contributed greatly to her understanding of complicated issues and her ability to reach creative solutions.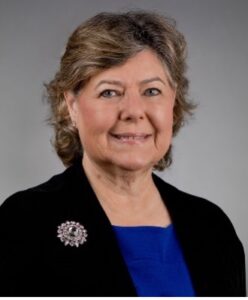 Kim Hau Nguyen has masters' degree in social work from California State University, Long Beach and is a licensed clinical social worker with the State of California since 2013. She has worked for Orange County Adult Protective Services for over 14 years and is currently an Administrative Manager I. She has been a part of multiple multidisciplinary teams, including Executive Committee for the Orange County Task Force on Hoarding, Elder Abuse Forensic Center, and Financial Abuse Specialist Team. She has done numerous presentations relating elder/dependent adult abuse, financial abuse/scam, and hoarding behavior.
John Hafner currently serves as a Staff Attorney with the statewide nonprofit California Advocates for Nursing Home Reform (CANHR) who endeavors to address systemic issues related to elder abuse in long term care facilities. Among other duties, John manages the Lawyer Referral Service for CANHR. Prior to, John worked in private practice for 15 years with offices in California and Kentucky where he primarily litigated cases concerning elder abuse and patient rights in long term care facilities.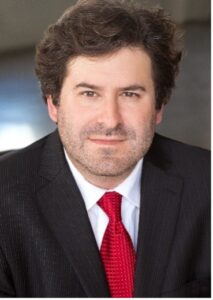 Heather Matsumoto Hoekstra is the founder of Hoekstra Law, P.C., located in Berkeley. She is an elder rights attorney who advocates for her clients' constitutional rights in conservatorships, protects them against the abuses of their agents and trustees, and helps their families take action to remedy abuses inside or outside the court system. She is a co-author of Capacity and Undue Influence: Assessing, Challenging, and Defending (Cal. CEB 2020). Heather serves as Treasurer of East Bay Trust and Estates Lawyers (EBTEL), a non-profit organization that provides its members with CLE programming, networking, and a community of like-minded professionals. She received her J.D. from Berkeley Law, her M.P.A. from Columbia University, and her A.B. from the University of Georgia.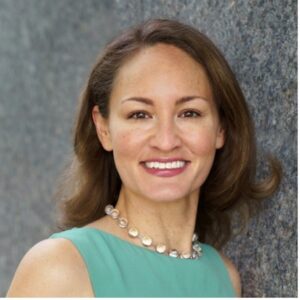 Bonnie Olsen, Ph.D., is a clinical geropsychologist working in academic medicine for over 25 years. She provides cognitive assessment and psychotherapy in geriatric primary care and maintains a private practice in forensic assessment of capacity issues in criminal, probate and civil matters. As the Vice Chair for Research in the Department of Family Medicine at the Keck School of Medicine at USC, Dr. Olsen has worked on multiple federal and foundation-funded grants addressing elder abuse focused on issues such as improving strategies to assess client decisional and functional capacity, education of medical providers on capacity and elder abuse, screening for elder abuse in the emergency department setting, and elder abuse prevention strategies for caregivers of persons living with dementia.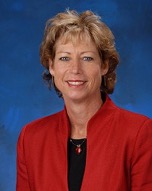 Yulissa Zulaica is the Managing Partner of Johnston, Kinney & Zulaica LLP. Her practice is in trusts and estates, including foundational estate planning, advance planning for high net worth clients, and cross-border/international issues. Yulissa has extensive experience with probate and trust administration and is often in court on trust and estate matters. She is a Certified Specialist in Estate Planning, Trust and Probate Law. She has written for the Continuing Education of the Bar (CEB) and frequently speaks on trust and estate matters. She earned two B.A.s from U.C. Berkeley and a J.D. and L.L.M. in Tax from Golden Gate University.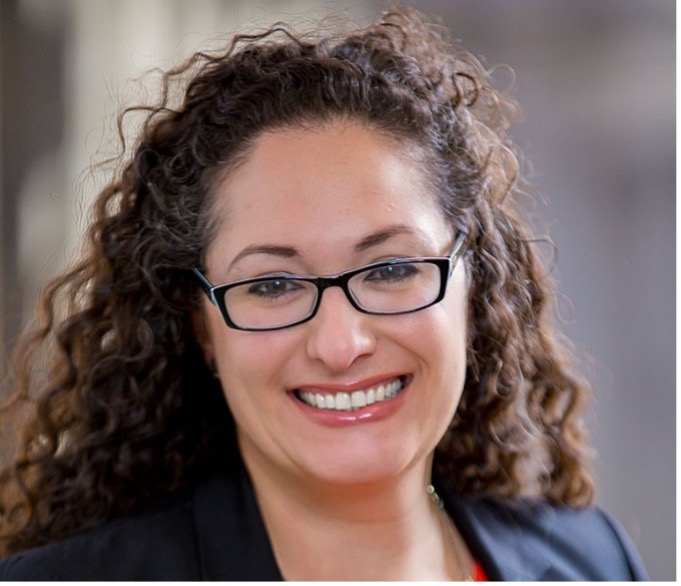 Jeffrey Galvin is a partner at Downey Brand LLP, based in Sacramento. He litigates trusts and estates cases across Northern California. He created and edits www.trustontrial.com, a blog on trust and estate litigation. He is a member of the Executive Committee of the Trusts and Estates Section of the California Lawyers Association.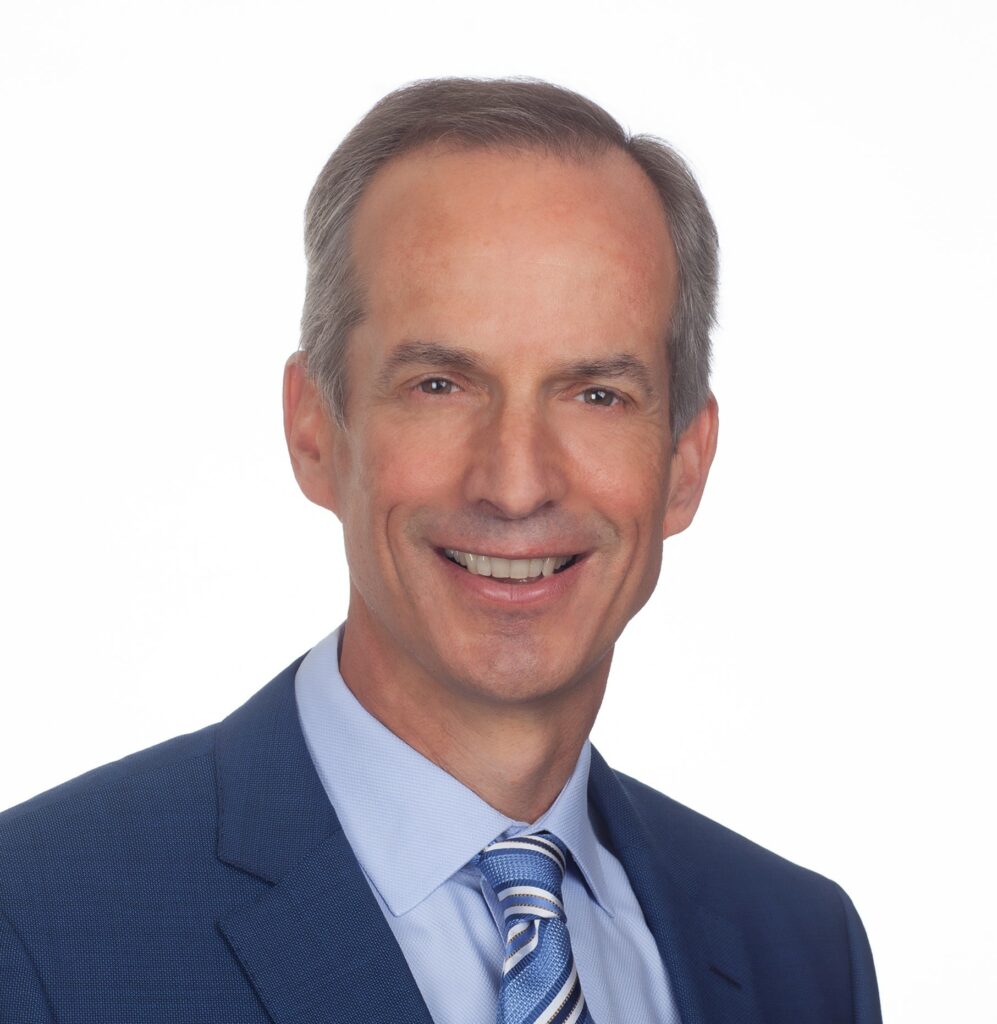 Matthew D. Kanin is Of Counsel with the Trusts & Estates practice group in the Los Angeles office of Greenspoon Marder LLP, practicing in trust and estate litigation, probate administration, guardianships and conservatorships, and business litigation. He received his B.A. from the George Washington University Elliott School of International Affairs, and his J.D. from Loyola Law School, Los Angeles. He is certified as a specialist in Estate Planning, Trust and Probate Law by the State Bar of California Board of Legal Specialization, and a third-generation California attorney. Mr. Kanin has appeared as court-appointed counsel on behalf of conservatees, proposed conservatees, or other individuals alleged to lack capacity, in approximately 70 cases since 2014. Mr. Kanin currently serves on the Executive Committee of the Trust & Estate Section of the Los Angeles County Bar Association, and is a frequent speaker and on topics relating to estate planning, probate, and conservatorship law.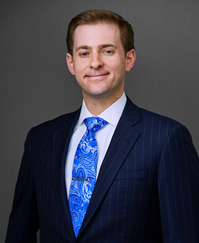 Judge Mary Thornton House was a member of the Los Angeles Superior Court bench for 22 years; 8 of those years, she was assigned to a probate department where she presided over trust, wills, and conservatorship matters. She was an Assistant City Attorney for the City of Los Angeles. She is now a private neutral for Alternative Resolution Centers (ARC). She authors Thomson Reuter's California Civil Jury Instructions Companion Handbook.
Judge House has been honored throughout her career. In 2004, Los Angeles County honored her as one of its 'Women of the Year' and named Judge of the Year by the Pasadena Bar Association. In 2008, the California Judges Association awarded her the Bernard F. Jefferson's Award for Excellence in Judicial Education. In 2011, the San Fernando Valley Bar Association awarded her the Excellence in Judicial Administration award for her leadership in getting California's Expedited Jury Trials legislation passed, the development of the current universal judgment form, and simplification of small claims pleadings. In 2013, the San Fernando Valley Bar Association named her their Judge of the Year.
Judge House graduated from UCLA and received her Juris Doctorate from the University of San Diego.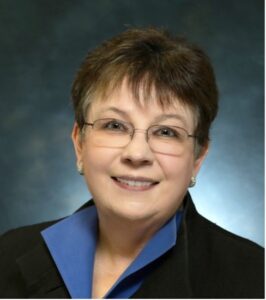 Howard A. Kipnis has over 37 years of experience representing corporate fiduciaries, financial institutions, broker-dealers and brokerage companies, as well as small businesses and individuals, in dispute resolution and litigation arising from banking, brokerage and probate and trust services. For 18 years Mr. Kipnis has received Martindale- Hubbell's highest peer-reviewed rating for professional excellence ("A-V Preeminent"). and professional achievement ("Distinguished"). In the last three years he has also been honored as one of San Diego Magazine's "Top Lawyers" in both Banking and Probate and Trust Litigation, and selected by "San Diego Super Lawyers" in those fields as well.
Mr. Kipnis has represented clients to judgment (or award) in over 50 jury trials, bench trials, or arbitrations, and has successfully represented banks, institutional and familial fiduciaries and individuals in numerous appeals. He nonetheless encourages early evaluation of claims and resolution through use of less costly methods, such as through aggressive use of dispositive motions or alternative dispute resolution methods.
Mr. Kipnis has co-authored an attorney practice guide and, over the years, has been a featured speaker at several seminars and trade conferences, including state-wide CEB programs, on topics such as trust and probate administration and litigation practice, HIPAA, fiduciary and FINRA disputes, and claims resolution and avoidance. He has also testified as an expert witness in several cases involving issues arising from probate/trust litigation/administration, or banking and fiduciary services.
From 1984 to 1991, Mr. Kipnis practiced at Luce Forward Hamilton & Scripps in San Diego. Thereafter, until 1994, he served as Assistant General Counsel at San Diego Trust & Savings Bank, where he handled that bank's litigation and claims portfolio, and was lead counsel for its Trusts & Estates Department.
Mr. Kipnis now serves on the Trust and Estates Executive Committee of the California Lawyers Association (formerly the State Bar of California) (TEXCOM), where he currently chairs or vice chairs several of TEXCOM's Subcommittees, including Litigation and Educating Seniors. Mr. Kipnis was the lead author of an Amicus Brief filed on behalf of TEXCOM in the case of Barefoot v. Jennings (2020) 8 Cal.5th 822, where he successfully advocated on behalf of TEXCOM before the California Supreme Court to reverse a court of appeal opinion that prevented former trust beneficiaries from contesting trust instruments that resulted in their disinheritance in probate court. He has also previously served as a managing editor of the California Trust and Estates Quarterly (the Official Publication of the Trust and Estates Section of the California Lawyers Association), and a member of TEXCOM's Ethics Committee, where he has authored several articles, most recently in 2019 (Vol. 25, Issue 4), entitled, "Barefoot v. Jennings: A Disinherited Trust Beneficiary's Standing to Bring a Trust Contest in Probate Court Now Teeters Before the California Supreme Court", and was among several acknowledged contributors to TEXCOM's Ethics Guide, entitled, "Guide to the California Rules of Professional Conduct for Estate Planners, Trust & Probate Counsel (4th Ed.)." Mr. Kipnis has been an acknowledged lead counsel in several published opinions, most recently in Haggerty v. Thornton (2021) 68 Cal.App.5th 1003, where the Fourth District Court of Appeal recognized the right of a grantor to amend their trust either by following the procedure for modification set forth in the trust instrument or the procedure for revocation set forth in the Probate Code.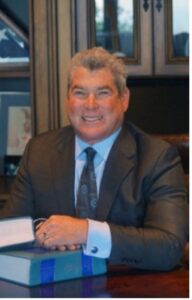 Hon. Virginia M. George:
Education: University of California, Davis; BA in Political Science/Public Service, Minor in English; University of San Francisco; JD
1986-1999 Contra Costa District Attorney's Office, Deputy District Attorney
1999-2005 Solo Practitioner, Walnut Creek, CA
2000-2005 Adjunct Law Professor, JFK University School of Law
2005-2010 Associate Professor of Law, JFK University School of Law and
Executive Director, Elder Law Clinic
2010-2011 Probate Judge, Pro Tem, Contra Costa County
2011-2018 Partner in Law Firm, General Probate, Trust, Estate Planning;
Mediation Practice, Walnut Creek, CA
Appointed by Governor Edmund G. "Jerry" Brown in December 2017
Previous Pro tem Experience:
Juvenile Commissioner, Contra Costa County (2001)
Probate Commissioner, Contra Costa County (Various dates 2003-2006)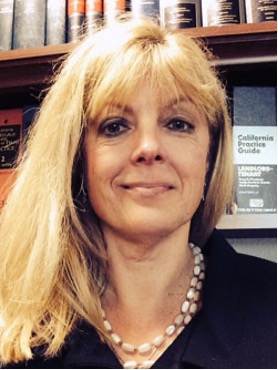 Drawing on more than 25 years of trust and estates litigation experience, Daniel I. Spector has earned a reputation for his subject matter expertise and strong interpersonal skills having litigated and mediated almost every type of matter in trust and estate law, contested conservatorships, difficult family succession plans and financial elder abuse.
During the last 20 years, Dan has been involved in more than 400 trust and estate related mediations, and has served as Judge Pro Tem in the Probate and General Civil Divisions as well as a Settlement Conference Judge in the Sacramento Superior Court on multiple matters of both type of a significance.
Based in Judicate West's Sacramento office, Dan is available to serve as a mediator, arbitrator, and private judge throughout California.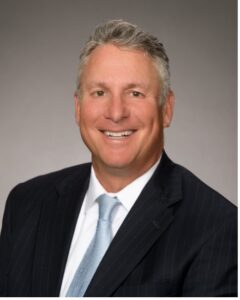 Ciarán O'Sullivan has litigated the entire range of Trusts and Estates disputes since he began his career in 1998 in the Bay Area office of the firm now known as Reed Smith. He has been a solo practitioner since 2010. He is a frequent presenter on many topics of interest to Trusts and Estates practitioners, and has published articles on Trusts and Estates litigation, trial, and appellate procedure. In 2017 he was appointed by the State Bar Trustees to serve a six-year term on the executive committee of the Trusts and Estates section (now CLA Trusts and Estates section, aka TEXCOM). He is the chair of TEXCOM's Litigation committee, and a former editors of the section's New Case Alerts.
He received his undergraduate degree in Economics from University College Dublin, Ireland, and his law degree from U.C. Hastings College of the Law.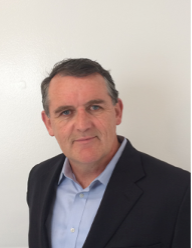 Nick Van Brunt is a partner of Sheppard Mullin and is the Team Leader of the firm's Private Wealth Services Team. Nick focuses his practice on resolving disputes over trusts, estates, conservatorships, and other fiduciary matters. His typical client matters include will and trust contests, breach of fiduciary duty cases, trustee accounting matters, conservatorship proceedings, elder abuse litigation and cases involving the intersection between probate law and other legal issues.
Nicholas is a member of the Executive Committee of the Trusts and Estates Section of the California Lawyers Association (CLA). Nicholas is also a member of the Executive Committee of the Los Angeles County Bar Association (LACBA) Trust & Estates Section and served for two years as the Chair of the Court Appointed Counsel Liaison Committee, which is responsible for producing several training programs each year throughout Los Angeles County for court-appointed attorneys in conservatorship and guardianship matters.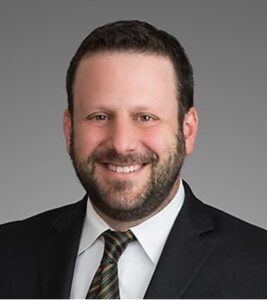 Erin Norcia is a partner and principal at Temmerman, Cilley & Kohlmann, LLP.
Ms. Norcia works out of both the firm's Danville and San Jose offices. Ms. Norcia is a
trial attorney with a concentration on trusts and estates related disputes. Her practice
also includes estate planning and trust and probate administrations particularly with a
current or potentially contentious aspect. Ms. Norcia was appointed to the Trusts and
Estates Section Executive Committee (TEXCOM) effective October of 2019, and was
elected as a Fellow of the American College of Trust and Estate Counselors (ACTEC)
in 2022. Ms. Norcia is also an Adjunct Professor of the Wills & Trusts course at
Santa Clara University School of Law.