CLA Criminal Law Section Members in the Spotlight
Donald Heller, a member of the Criminal Law Section Executive Committee, is representing William "Rick" Singer, the lead defendant in the college admission prosecution. Mr. Singer, was the CEO of a college admissions prep company called The Key, which is alleged to function as an SAT-fixing and college admissions-rigging scheme. Fifty persons were charged in the indictment, filed in United States District Court, District of Massachusetts.
Leif Dautch, vice chairman of the Criminal Law Section Executive Committee, was quoted in an NBC news story about James Alan Neal murder case in Orange County. The story is available here. Leif is also a candidate for San Francisco District Attorney.
Criminal Law Section Executive Committee advisors Lei-Chala Wilson, and Los Angeles Superior Court Judge Marguerite Downing, and CLS Chair Albert Camacho, were speakers at the NACDL Conference in Los Angeles on January 10. The late Jeff Adachi, former San Francisco Public Defender, was honored at the conference. Below is a photo of Lei-Chala with Stevie Wonder, who was in attendance at the event.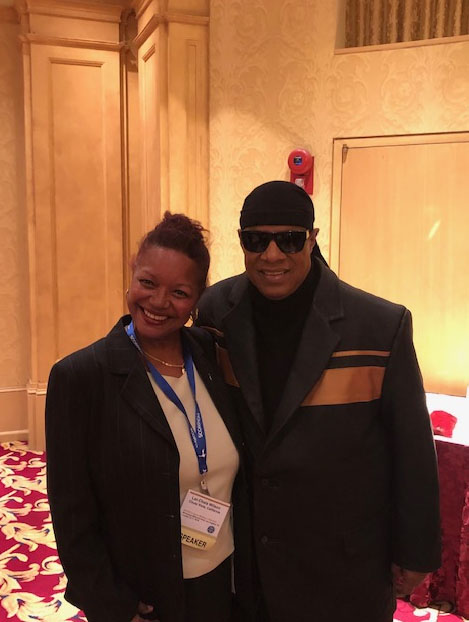 ---