Submit Your Nominations for the 2023 CLA Awards
CLA issues a variety of awards annually that celebrate attorneys, judges, and programs that demonstrate an extraordinary commitment to promoting justice and high ethical standards.
Many of the award recipients have worked with vulnerable populations, including people with disabilities, low-income farm workers, and communities whose primary language is not English.
If you know a colleague or acquaintance who you think deserves to be recognized, we encourage you to nominate them.
Each award has its own deadline and application.
Award nomination period closes June 30, 2023.
For questions about the nomination process, please send an email to: initiatives@calawyers.org.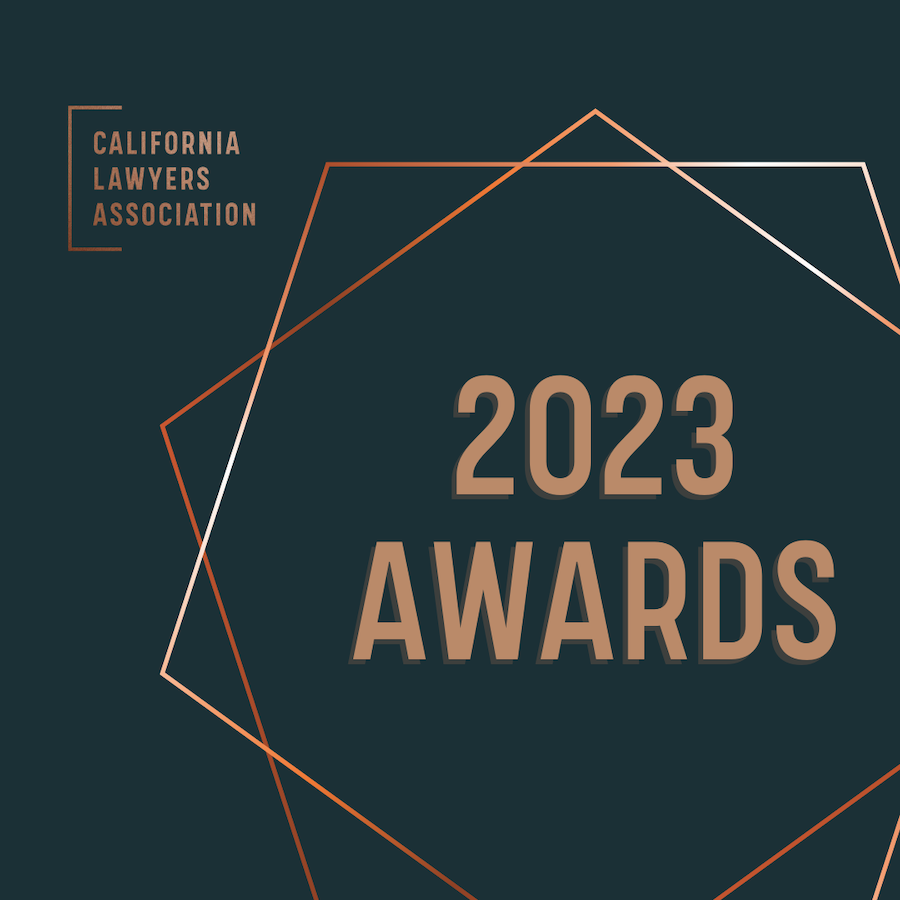 2023 CLA Awards
Aranda Award
Honors a judge who has demonstrated a long-term commitment to improving access to our courts, and who has significantly improved access for low-and moderate-income Californians.
Bernard E. Witkin Medal
Recognizes attorneys and non-attorneys who, through a career of extraordinary service, have made significant contributions to the quality of justice and legal scholarship in California.
Diversity Awards
Recognizes outstanding efforts made by a law firm, bar association, or organization to promote diversity in the legal profession, in their organization or among their peers.
Excellence in Civics Engagement Award
Honors a California attorney who has championed the advancement of civics programs, campaigns, projects or efforts that promote the understanding of civics and the 3rd branch of government.
Loren Miller Legal Services Award
Honors an attorney who has demonstrated long-term commitment to legal services and who has personally engaged in significant work extending legal services to the poor. This award is co-presented with the California Commission on Access to Justice and the Legal Aid Association of California.
Jack Berman Award of Achievement
Honors a young lawyer (first eight years of active State Bar membership) who has provided outstanding service to the legal profession and public, as well as dedication to issues of concern to new and young lawyers.
For more information and to learn about other CLA Awards, please go here.