The Healthy Lawyer (Advocati Sani): When Lawyering Becomes Who You Are
By Greg Dorst, JD, CADC II
Consultant to The Other Bar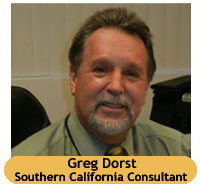 Your law practice took a long time to build whether it is large, medium or small. The clients you have attracted through hard work and reputation occupy your time and feed you and your family, supplying a means to live and produce what is necessary to have a full and vibrant life. Yet, the same thing that enables a vibrant personal life can also consume everything about you. Because the practice of law has changed our thinking and is responsible for our financial well-being as well as our social standing, we often place it ahead of everything and everyone else in our lives. The law is our taskmaster and our identity; when it beckons, we respond. All of us are responsible people so there is no question that the powerful force of being a lawyer and helping others in a competent and timely fashion will be heeded. Without appropriate boundaries, it is possible to lose ourselves and everything else we have pledged to care about to the law's ravenous siren call. If this has already happened, there is help.
Harvard Business Review published an article on December 26, 2019, by Dr. Janna Koretz, entitled "What Happens When Your Career Becomes Your Whole Identity," in which she cautions that lawyers are particularly vulnerable to what psychologists call "enmeshment." Dr. Koretz explains that lawyers often allow boundaries between themselves and their profession to become blurred causing individual identities to suffer. She has developed an entire practice devoted to helping professionals identify and heal the loss of an independent sense of self. The article describes a self-test to determine if you have slipped into "enmeshment" and provides resources for reestablishing a healthy independent sense of self. Dr. Koretz ends the article with a professional observation that is striking in our current pandemic-induced economic circumstances: "While identifying closely with your career isn't necessarily bad, it makes you vulnerable to a painful identity crisis if you burn out, get laid off, or retire." Loss of identity and fear of economic uncertainty amongst lawyers is happening right now as everything about lawyering is changing. This presents a whole new set of issues because for many of us, "we are what we do," which places our identities in transition.
Most lawyers in California cannot go to work. Many have been laid off and large numbers have been forced to work from home. Courts have cancelled appearances or created methods for electronic or video appearances. Cases have come to a standstill—a situation inconceivable just a few short months ago. For now, many lawyers don't have to get up or even get dressed. The loss of lawyer identity described by Dr. Janna Koretz is in full swing. Some judges who are doing whatever they can to handle appearances and cases have had to require that lawyers put on a shirt or get out of bed before logging in for Zoom virtual court appearances. These kinds of stories can evoke a chuckle but are at depth a cause for concern. Culture shock is evident while fear of economic insecurity is on the rise. Ignoring how you feel or drinking your way to an alternate reality is not the solution. To help you to stay on the right track, here are some immediate tips:
Accept your circumstances and work within your given parameters.
Create a schedule that includes meals and physical activity and stick to it.
Do the next indicated thing.
Recognize that you are not alone, we are all going through this together.
Use this "opportunity" to gain perspective on how you might change things in your life.
Put into practice the physical, emotional and spiritual activities that you have wanted to engage in yet never had the time.
Stay connected with loved ones and friends.
Even though, as outlined above, there are healthy ways to cope with these unusual times, not everyone will make healthy choices. History has confirmed time and again that alcohol and drug use spikes during difficult and uncertain times. Addiction and mental health professionals like myself are in "first responder" mode for lawyers suffering from out of control alcohol and drug usage as well as depression. We know that much of this is driven by feelings of "aloneness" and the fear that we may not be able to function in the same way that we used to function—that what we have spent most of our lives building may not keep us financially afloat. I know that lawyers who contact me are on edge, feeling that their lives are small and outside their control. Everything they have known is on pause with no guarantee of resuscitation. The drink or the drug becomes the immediate solution to the fear and loneliness and before they know it, they cannot get out of bed. One solution for lawyers facing out-of-control behaviors as a result of these fears is to become a part of a group that understands all of these issues, a community of lawyers who have faced personal adversity and have found a way out. This community is cleverly named the Other Bar and operates as a private nonprofit corporation. Its consultants and members maintain a robust peer support network for lawyers, judges and law students. The Other Bar is not a treatment program; it is a service that is free and offers support through confidential professional referrals and community. If you, or a lawyer, judge or law student that you know needs help, this is the number to call: 1-800-222-0767. Immediately, resources will become available to those in need. The Other Bar has developed an entire network of confidential, virtual meetings specifically designed for these difficult times. The opportunity to connect with other lawyers who know how you feel may save your career or even your life.
Note to readers: The issues of concern to all of you who have submitted topics for discussion in this column are changing rapidly as our historic and individually unique circumstances unfold. Please continue to send topic suggestions and questions to gdorst2@gmail.com.
We will get through this together. Stay safe.
The Healthy Lawyer (Advocati Sani)
Here are some resources:
calawyers.org/health-and-wellness
www.otherbar.org
http://calbar.ca.gov/lap
www.drugabuse.gov
www.nami.org
www.aa.org
www.samhsa.gov/find-treatment
www.samhsa.gov/find-help/national-helpline
This is part of a series of columns dealing with issues of attorney wellbeing. I encourage readers to provide suggested topics which will allow us to explore attorney wellbeing more deeply. Simply email me at gdorst2@gmail.com with suggestions and questions and I will endeavor to provide best practices, strategies and cutting-edge science to this space with the overall goal of healing, health and awareness, for all of us who either practice law or support those who do.
---