Choose the California Lawyers Association as Your Home
December 2022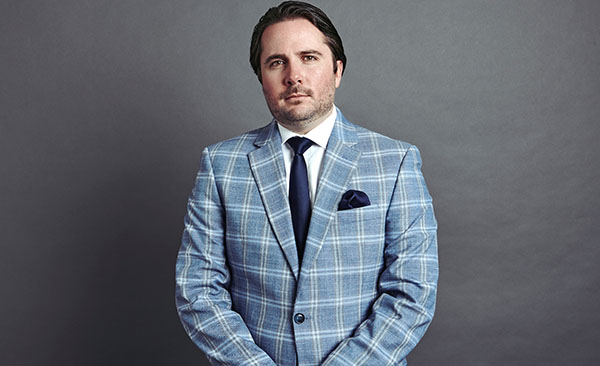 By Jeremy M. Evans
As fellow leaders and bar association members, everyone has a choice of which bar association to join. Many thankfully choose multiple bar associations to connect with other leaders and participate in education, networking, social, and business development activities. As members consider renewing for 2023 and beyond, the California Lawyers Association wants to thank you for your continued commitment to growing the bar association family and being a terrific member and leader. You have a choice, and our commitment to you is to continue to provide and improve educational events, networking opportunities, and legislative advocacy with a consistent heart- and hope-based leadership.
Having recently returned from the Legal London and Edinburgh programs through the Litigation Section of the California Lawyers Association, the International Bar Association Conference in Miami, Florida, and the Intellectual Property Institute for the Intellectual Property Section of the California Lawyers Association in Dana Point, California, it has been a tremendous opportunity to hear and learn from other leaders, while building lifelong relationships with fellow attorneys and the community. The California Lawyers Association has a broad impact across the globe and is a legal leader, which is a humbling honor that includes a continued commitment to excellence.
At home, the California Lawyers Association Board of Representatives passed a strategic plan in the fall of 2022 and will consider a new budget, set for a vote in mid-December. The new budget, which CEO and Executive Director Oyango Snell has requested in consultation with me and others, looks to invest in hiring more people and building an association management system. This will require dollars, but we hope to return the financial investment by drawing in more members and gaining a better understanding of our members and how we can connect on new levels through listservs, referrals, event planning, and more. The plan will forever change the association and place us on a course to realize the goal of being the bar association for all California attorneys.
California Lawyers Foundation, the 501(c)(3) nonprofit for the California Lawyers Association, continues its terrific work and is hosting a Zoom panel on "Forging Your Path" as part of the Signature Speakers Series on December 6, 2022. Panelists will discuss the twists and turns of their own career paths and offer insight into how you can chart your own path towards a satisfying and stimulating career in the law. I will emcee the event, which includes CLA Inaugural President Heather Rosing and attorneys Janice Brown and Dave Fox.
Our legal community continues to grow as we host terrific events on legal ethics and more in December and beyond. Please also make sure to visit our Career Center webpage for employers and those seeking to find work, dedicated to new and/or seasoned attorneys. By the way, did you know that law student membership is complimentary for the California Lawyers Association, and it continues to be for your first three years in practice? There are terrific member benefits, including Fastcase. We hope you sign up today.
In closing, please see what else we have been up to and our vision for 2023 here and here. The Blue Ribbon Commission on the Future of the Bar Exam has ended for 2022. Consistent with CLA's vision and hope, the Blue Ribbon Commission will not be recommending a "non-exam pathway" for licensure while it favors looking at changes to the exam. A report with recommendations will be presented to the State Bar of California Board of Trustees, which will, in turn, be referred to the California Supreme Court. At the November 2022 State Bar of California Board of Trustees meeting, the California Lawyers Association opposed a non-exam pathway for those provisionally licensed lawyers that were provided supervised practice opportunities because of the COVID-19 pandemic.
We are looking forward to traveling to our nation's capital this January to celebrate the Taxation Section's successful amicus brief work. We also have our January Leadership Conference in Monterey, California, and trips to San Francisco and San Diego for four separate bar association events: the Aranda Award presentation, BASF's MCLE day program, the Charles Houston Bar Association Gala, and the San Diego County Bar Association's Stepping Up to the Bar event.
Wishing you the Merriest Holiday Season!
With Appreciation,
President Jeremy M. Evans, California Lawyers Association
---