2022 CLA Wellness Walking Challenge: Virtual Vacation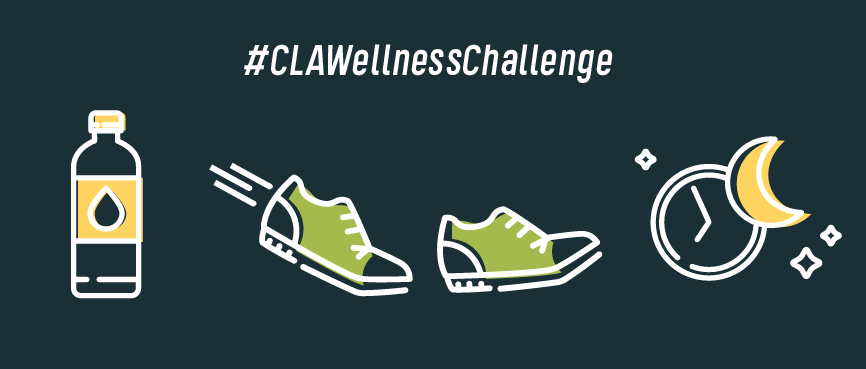 Join the CLA Health and Wellness Committee this summer for a free six-week walking challenge starting on June 18. Teams of five will complete a virtual route going from Edinburgh, Scotland, all the way to Paris, France (no passport required!). Active challenge participants will receive a complimentary CLA visor and will have an opportunity to win weekly and grand prizes. Learn more or register here before June 18.
Why participate? Here are testimonials from participants in previous walking challenges:
"I was so motivated every morning to wake up and start walking so I could check my steps. I do not think of myself as a competitive person but I suppose I am. The competition was my motivation every day. Not just with the other teams, but amongst my teammates as well. I learned my team consists of even more competitive people, since I came in 5th place. 😬 We were so excited to participate and finish strong in first place!" — Kristi Gunderson
"The 2021 walking challenge was a wonderful opportunity for my family members in CA to connect and get some exercise. Vikki and I invited my oldest daughter, Camille, an attorney in SF, and my son Mark and his significant other, Courtney, who live in San Diego, to join us. They did! Everybody joined and it turned out to be a wonderful family adventure. Thanks, CLA Health & Wellness Committee for organizing the event and giving us this opportunity." — Gary Laturno
"The walking challenge was great. The app was easy to use, the guest hosts/seminars were awesome, and the competition was steep. I loved the ability to see my teammates' steps. It motivated me to walk more. My family and co-workers got into it too; asking me for our stats and getting me out to walk if we were behind. Do it! You'll love it." — Jeanne Dibella
"The best part of the walking challenge was incorporating steps into our weekend plans by taking new paths and exploring new areas in our neighborhoods." — Tara B. Burd
Not ready to commit? Follow the journey on social media with the hashtag #CLAWellnessChallenge or join us on the CLA Health and Wellness Facebook group.
---
Related Content