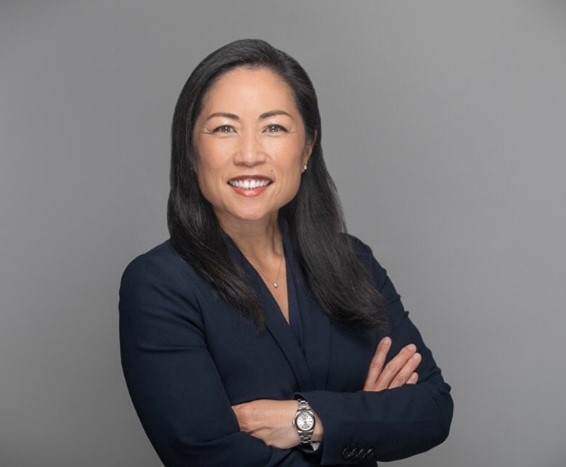 Covid-19 treatment progresses further, as eligibility for vaccinations broadens: After April 1, 2021 for citizens over the age of 50 and after April 15, 2021 for those over the age of 16. By many reports, the process is managed impressively well. In the spirit of World Health Day on April 7, 2021, let us also attend to other health initiatives and incorporate better habits related to exercise, nutrition and stress management.
To further these goals, access the California Lawyers Association Health and Wellness Committee site, replete with resources and helpful information: https://calawyers.org/health-and-wellness/. Make a visit, engage with the content and report back on your successes.
Correction and Updates
This month's eNews update begins with a correction to the March issue, specifically in reference to a curtailed update on legislative proposals AB 283 and AB 663 which should have been stated as follows:
A Nonprofit Organizations Committee legislative proposal has been moved forward as Assembly Bill 283, which is available online here: https://legiscan.com/CA/bill/AB283/2021
A Nonprofit Organizations Committee and Corporations Committee jointly drafted legislative proposal has been moved forward as Assembly Bill 663, available here: https://legiscan.com/CA/bill/AB663/2021.
Be sure to access and bookmark the links as they serve as legislative resources.
The correction underscores the good work produced by the Nonprofit Organizations and the Corporations Committees and highlights BLS committee collaboration. These committees' vigilant activity informs our members of these legislative matters; for more information and to get involved, contact their leadership: https://calawyers.org/section/business-law/bls-standing-committees/subcommittee-contacts/.
All BLS standing committees have the opportunity to engage in the legislative process for the benefit of the profession. In order to support these efforts, the BLS Legislation Committee hosts monthly meetings and provides office hours for informal discussions.
This month, the Legislative Committee hosts CLA Director of Governmental Affairs Saul Bercovitch, who will present a primer and Q&A session on all steps of the legislative process, including effective ways to engage in the process and pitfalls on the way.
On a related note, CLA Legislative Day ("Leg Day") took place online on April 14, 2021. Leg Day presents an opportunity to explore legislative issues which potentially impact attorneys as well as their clients and how CLA can make a difference. Past speakers have included Senators, Assembly Members, representatives of the Judicial Council, and representatives of the Governor's office.
The BLS Insurance Law Standing Committee will present a virtual symposium on May 20, 2021. The program consists of three one-hour presentations providing guidance on: Insurance Fundamentals, Surplus Lines and Business Acquisition Liability Issues. Further information will be provided to BLS membership via email.
As always BLS continues to collaborate with CLA as well as develop its own diversity initiatives. The Roadshow thanks the Santa Clara University School of Law, the Santa Clara Law & Business Society, ChIPs and Women in Law, for hosting a visit by attorneys Kyra Andrassy, Cassandra Francois and myself on March 31, 2021. In April, panelists visit California State University at Fullerton, hosted by Professor Robert Castro and the CSUF Legal Society.
For more information, please contact BLS leadership and in the meantime, enjoy the extra time to file your taxes (Tax Day has been postponed to May 17, 2021).
https://calawyers.org/section/business-law/
BLS Chair Office Hour with Everett Green, Chair of Member Services.
April 6, 2021 at 10:00 am
No RSVP required
BLS Legislative Committee Special Office Hour featuring CLA Director of Governmental Affairs Saul Bercovitch
April 7, 2021 at 2:00 pm
No RSVP required
https://zoom.us/j/95385711171?pwd=SWJPbXowTGREdlA3MjRLL25nT3ZmUT09
BLS VICE CHAIRS MEETING
April 13, 2021, 11:30 AM PST
BLS STANDING COMMITTEE LEADERSHIP MEETING: Special Guest Charles McKee, BLS Treasurer
April 20, 2021, 02:00 PM PST
SACRAMENTO LEG DAY
April 14, 2021, 9 am
BLS Breakout session in the afternoon
NEXT BLS EX COM MEETING: APRIL 30, 2021
Soyeun D. Choi
Chair
California Lawyers Association
Business Law Section
Soyeun@SoyeunEsq.com
---