Message from Monique D. Jewett-Brewster, Chair of the Business Law Section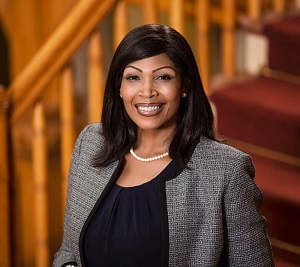 As we approach the start of the new State Bar/California Lawyers Association year, your Business Law Section Executive Committee and Standing Committee leaders are working hard to provide the high quality content and networking opportunities that make membership in the BLS so beneficial. Even better, the BLS and CLA are forming and deepening relationships with local and affinity bar associations, regulatory agencies, industry leaders and judges, to explore opportunities for collaboration wherever possible. Whether by sponsoring and showing up at other organizations' events, inviting guest speakers on diverse topics, commenting on proposed legislation, or updating important publications, the BLS is working to help its members advance their practices and professional development, while also cultivating its culture of diversity, equality and inclusion in the legal community.
There are so many ways to get involved in your Section. Come meet your fellow BLS and other CLA members at the Annual Meeting in Monterey in October, and congratulate this year's Lifetime Achievement Award recipient during the BLS Annual Breakfast on October 11. Call in to the Nonprofit Organizations Committee's free program on August 15, and learn about the consequences of being a "responsible person" when employment taxes are not paid to the IRS. Give your time and join the BLS and several partnering organizations on October 26, to prepare Advance Directives for those who lack ready access to legal assistance. Membership in the BLS offers a plethora of learning and networking opportunities, all in an inclusive community of over 8,000 business lawyers from all over the State. But membership is only what you make of it – so get involved! You are welcome, you belong and your input matters.
My best,
Monique D. Jewett-Brewster
Hopkins & Carley, A Law Corporation (San Jose)
Chair, Business Law Section
California Lawyers Association
---