ABC Desk Guide, Second Edition, Now Available In Hard Copy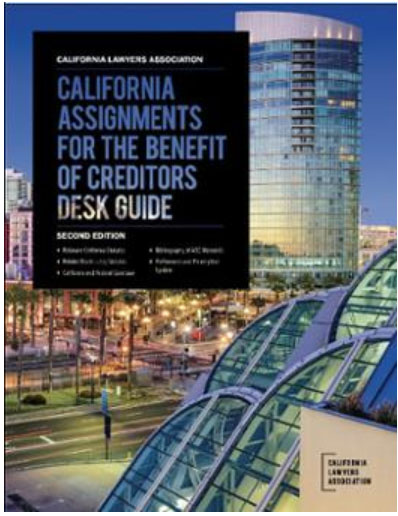 Six years after publishing the popular First Edition of the Assignment for the Benefit of Creditors Desk Guide, the Insolvency Law Standing Committee has updated and enhanced the Guide. It is an invaluable tool for professionals and assignors, assignees, creditors, landlords, asset purchasers, accountants, and real and personal property brokers.
The Second Edition captures in an indispensable single volume updated relevant California and Federal statutes, case law precedents, a bibliography of source materials, an enhanced tax section and commentary on current legal developments regarding preference avoidance and federal preemption issues that sometimes occur during a California Assignment for the Benefit of Creditors. Given the financial conditions created by COVID-19, this publication is timely for parties considering options involving liquidation and the need for alternatives to dissolutions or Chapter 7 or 11 bankruptcy cases. All insolvency law practitioners should have this volume in their "tool kit" for dealing with insolvencies.
The Assignment for the Benefit of Creditors Desk Guide, Second Edition is available in hard copy* and electronically. Both versions are $ 95.00 per copy. Purchase at these links:
*To purchase the hard copy, follow the link above. Click on "Order Sections Products," then "Business Law".
---