E-Briefs, News and Notes: October 2023
WELCOME to the OCTOBER 2023 edition of E-Briefs, News and Notes.
This edition has a variety of content:
In SECTION NEWS, we feature:
MONTHLY SECTION MESSAGES:

Introductory Remarks from Incoming Section Chair Aaron Sheanin

Congratulations to the 2023 NEW LAWYERS TO WATCH Awardees!

Section Announcements:

New edition of Competition is now available!

Save The Date for the 2024 UCL Institute on Thursday, January 18 at the City Club Los Angeles. More details coming soon!

Job Postings
E-BRIEFS features an interesting mix of four significant cases:

An interesting generic drug infringement case is flagged because the underlying concern is competition: can a brand delay a generic from entering through an acceleration clause by strategically dismissing some patent claims?

In a challenge to Amazon's MMAs, a Washington District Court rejects Amazon's arguments that plaintiffs lacked antitrust standing and injury and did not adequately allege anticompetitive effects and relevant markets;

Class certification granted in a case brought by certain American cities suing eight financial institutions for an alleged conspiracy to fix the interest rates for VRDOs based largely on denial of defendants' Daubert motions directed at plaintiffs' economic experts and rejection of defendants' arguments on predominance; and

In Google Play action, the District Courtrejected the expert testimony of an economist offered by the consumer plaintiffs and reversing an earlier certification order.

ENFORCEMENT AGENCY PRESS RELEASES highlight the enforcement activities of the Antitrust Division, DOJ, FTC, and California AG's office. Reading the press release(s) is a quick way to keep on top of major developments.
Thanks to all the contributors to this edition. If you have any suggestions for improvement, or an interest in contributing to E-Briefs, please contact Editors Betsy Manifold (Manifold@whafh.com) and James Dallal (JDallal@cpmlegal.com).
Section News
Introductory Remarks from Incoming Section Chair Aaron Sheanin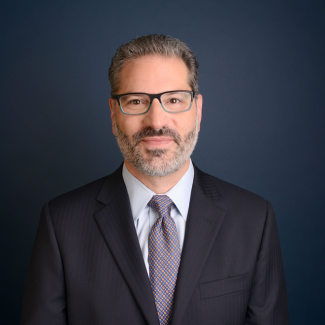 Twenty years ago, I was a junior associate at a small plaintiffs' law firm working on consumer protection and securities fraud cases, when the managing partner walked into my office and dropped a file on my desk. "We're getting into this antitrust case with Joe Cotchett," he said. "Go figure it out."
The California Natural Gas Cases, which arose out of the energy crisis in 2000 and 2001, brought Cartwright Act and UCL claims. At that point, I had no antitrust experience and had barely heard of Joe Cotchett or any of the other lawyers who appeared in those cases, but I knew I had to learn something about California antitrust and unfair competition law … and fast.
So, what did I do? I heard about the Golden State Institute and attended it with the hope that I'd learn something—anything—about California antitrust law that would help me understand what I was doing in this lawsuit. And it was nothing short of miraculous. During the Recent Developments panel in the first hour of the conference alone, I learned more about antitrust and unfair competition law than I would have learned in two weeks of research on Westlaw.
But more importantly, I got the opportunity to meet the members of our bar—plaintiff, defense, government, and in-house lawyers who were not only playing at the top of their game, but also willing to bring me into the fold. The lawyers I met through the Antitrust and Unfair Competition Law Section became trusted colleagues and some of my closest friends in the bar. And that happened because I came to GSI and got involved in the Section.
At the time I started practicing antitrust law, I remember the looks of confusion on the faces of my friends and family when I talked about my work. "Anti-trust," they'd say. "That's like wills and estates, right?" No. I tried talking about cartels, only to hear comments about OPEC. How about monopolies? "Like the board game," they'd say. "Boardwalk and Park Place." Twenty years ago, virtually no one talked about antitrust.
And look at the moment we are in today. Now when I mention I'm an antitrust lawyer, faces light up. Everyone has something to say. Our practice is regularly at the top of the news: The California Attorney General sued Amazon, and so has the FTC; the Epic Games case may change Apple's App Store business; Google is in trial defending its business model over search and search advertising; allegations of algorithmic price collusion among landlords appear in a Pro Publica exposé; airline mergers are being challenged. The list goes on and on.
So many of those cases are the product of work from lawyers at GSI and throughout the Section. And our Section, of course, is enriched by the practices of our members. It's an exciting time to be an antitrust or unfair competition lawyer.
So, I encourage to you and your colleagues to get involved with the Antitrust and Unfair Competition Law Section:
Join us to learn about issues on the cutting edge of our practice and to network with your peers at the Unfair Competition Law Institute on January 18, 2024, in Los Angeles.
Celebrate Women in Competition Law in California at our annual event on March 7, 2024, in San Francisco.
Present on a panel for one of our many educational programs.
Write an article for Competition Journal. We have a platform for your ideas and your scholarship.
Contribute to the California Antitrust and Unfair Competition Law Treatise, the country's preeminent treatise on issues on our practice. And use the treatise, when you need to apply state antitrust law or the UCL in your own practice. You can find it on Lexis and Westlaw.
Write an update for Antitrust and UCL E-briefs, News and Notes, our monthly electronic newsletter on current developments.
Help us with our Diversity Initiative and Fellowship, so we can increase the participation and visibility of diverse and underrepresented lawyers in the practice of antitrust law.
Engage with us as we help to bring new lawyers into the practice and celebrate our Antitrust and Unfair Competition Lawyers to Watch.
Please reach out to us to learn more. We value your contribution to the Section and look forward to working with you all.
Aaron Sheanin
Section Chair
Aaron Sheanin is the Chair of the Antitrust and Unfair Competition Law Section and a Trial Attorney at the Antitrust Division of the U.S. Department of Justice. His work with the Section is in his personal capacity. The views in this column do not necessarily reflect those of the U.S. Department of Justice.
The 2023 Lawyers to Watch Awardees are Announced!
This year, the Section launched the inaugural "Lawyers to Watch" award, an annual recognition for California lawyers in their first 8 years of practice who have made significant contributions to the California antitrust and UCL community. Honoring new talents is core to the Section's mission.
The Section received many nominations of well-qualified antitrust and UCL new lawyers practicing in Northern and Southern California, from both sides of the bar. The selection committee was incredibly impressed by all the nominees' portfolios of work, but in the end chose five antitrust and UCL lawyers to recognize as "Lawyers to Watch."
The Section is proud to recognize as the 2023 Lawyers to Watch:
Danielle Leneck (Jones Day)
Sarah Melanson (Freshfields)
Elise Nelson (Latham & Watkins)
Chris Young (Joseph Saveri Law Firm)
Abby Wolf (Hagens Berman)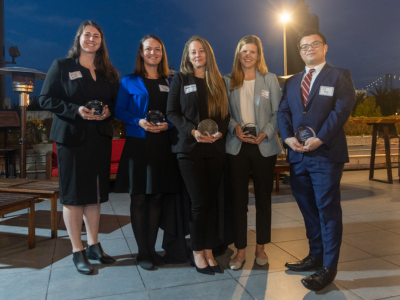 The awardees were honored throughout the day at the 33rd Golden State Antitrust & UCL Institute ("GSI") at the Julia Morgan Ballroom in San Francisco on October 26, 2023, after they received their awards the evening before during a reception at Harborview Restaurant & Bar.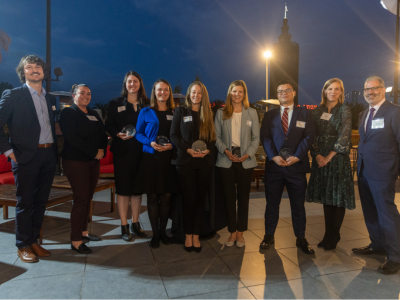 The Section would like to thank the selection committee for their time and commitment in reviewing and selecting the 2023 Lawyers to Watch.
We look forward to renewing the program next year!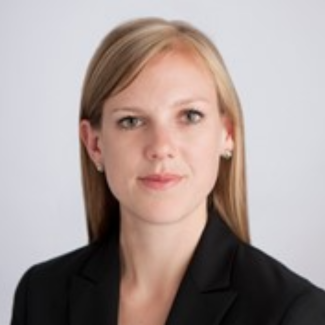 Caeli A. Higney
Chairperson, New Lawyers Committee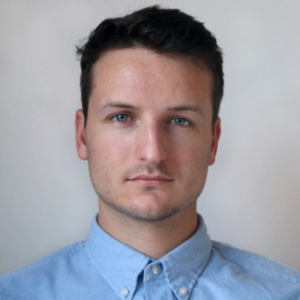 Anthony Leon
New Lawyers Liaison
Announcements
New Edition of Competition is Now Available!
The new edition of Competition is now available and showcases articles from an impressive line-up of antitrust thought leaders who share their views on the topics the California Law Review Commission (CLRC) is currently studying. The CLRC is currently evaluating whether the Cartwright Act should be revised: to outlaw monopolies by single companies; in the context of technology companies; or in any other fashion. Organized by topic, the new Competition is a must-read and provides thought-provoking analysis on potential revisions to the Cartwright Act.
Please see the link to the new Competition on the Section homepage: https://calawyers.org/section/antitrust-unfair-competition-law/.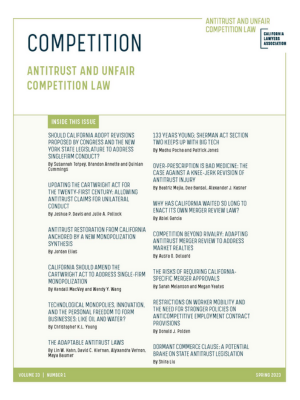 Save the Date for the 2024 UCL Institute!

The 2024 UCL Institute will be held on Thursday, January 18 at the City Club Los Angeles. More details coming soon!
Job Postings
FTC Assistant Regional Director of the newly created Western Region Competition Group (WRCG): https://www.usajobs.gov/job/754002300
CA DOJ Competition Unit Deputy Attorney General: https://www.calcareers.ca.gov/CalHrPublic/Jobs/JobPosting.aspx?JobControlId=382277
Petroleum Market Oversight Division of the California Energy Commission:
E-Briefs
Patent Adjudication and Antitrust Evasion
By Lee Berger and Travis West

By Lee Berger and Travis West

Lee F. Berger

Travis West

A recent case from the District of Delaware illustrates the limits of one strategy to potentially evade review of a patent's validity to delay entry of a generic drug to a marketplace. In the case, Takeda manufactured the brand drug Colcrys, which is used to treat gout and familial Mediterranean fever. It had sued Mylan, who had filed an abbreviated new drug application, which would have allowed it to begin selling a generic version of Colcrys. Takeda and Mylan reached a settlement that allowed Mylan to sell a generic at an undisclosed date but would accelerate Mylan's entry if the following condition was met:

The date that is [a specified time period] after the date of a Final Court Decision (as defined in Exhibit A) holding that all unexpired claims of the Licensed Patents that were asserted and adjudicated against a Third Party are either (i) not infringed, or (ii) any combination of not infringed and invalid or unenforceable[.]

After the settlement, Takeda asserted eight of its Colcrys patents against another generic manufacturer. It subsequently dismissed with prejudice five of the patents and the trial court held that the generic had not infringed the other three. Mylan then notified Takeda that it planned to immediately start selling generic Colcrys as it believed that the condition had been met because a court found that a third party had not infringed the patents. Takeda brought suit and sought a preliminary injunction, which the trial court denied, as affirmed by the Federal Circuit.

The trial court focused on the phrase "asserted and adjudicated." Mylan read the phrase as conjunctive: a claim had to be both asserted and adjudicated. Under its reading, the five dismissed patents were not relevant for the purposes of the clause because they were not "adjudicated." Takeda, in contrast, read the clause as requiring a "holding" for the claims that "were asserted and" "adjudicated against a Third Party." Under its reading, all eight claims were asserted and the five dismissed claims were "adjudicated' because they were dismissed with prejudice. However, because there was no "holding" of non-infringement on those five patents, the clause could not have been triggered.

The trial court disagreed with Takeda's analysis. Although it agreed that the claims had been "asserted," it disagreed that they had been adjudicated because a dismissal with prejudice does not equate to an adjudication on the merits, noting both that the plain language of "adjudicated" implied a judicial decision and the word "holding" likewise implied a judicial decision.

Toward the end of the opinion, the trial court reached the underlying issue in the case: whether Takeda's interpretation of the clause would allow for gamesmanship. As the trial court noted, under Takeda's interpretation, it would be able to prevent triggering the clause by asserting patents and then dismissing them before a finding of non-infringement. This would not even require bad faith on Takeda's part, as it would naturally dismiss some claims during the course of litigation. The court noted that this would be a strange clause, as it was intended to protect Mylan for events outside of its control but would hand over control to Takeda.

The trial court also dismissed Takeda's argument that the clause must be interpreted in light of the Hatch-Waxman Act's regulatory structure. The court held that nothing in the language of the clause referenced the Act and in any event the Act would not help Takeda. At first glance, this may seem like a strange case to flag for antitrust review. Yet, the underlying concern in the case is competition: can a brand delay a generic from entering through an acceleration clause by strategically dismissing some patent claims? These types of clauses are standard in settlement agreements between brands and generics. The antitrust concerns around these acceleration clauses and reverse payments to delay entry, though, have resulted in a spate of cases challenging the alleged delayed entry of generic drugs. This is a rapidly evolving area of pharmaceutical antitrust law and should be followed for its novel developments in antitrust law.
Amazon Motion to Dismiss re Antitrust Standing and Injury Denied
Brown v. Amazon.com, Inc., Case No 2:22-cv-00965-JHC, 2023 WL 5793303 (W.D. WA. Sept. 7, 2023)
By Cheryl Lee Johnson

By Cheryl Lee Johnson

Cheryl Lee Johnson

Purchasers of goods from Amazon challenged Amazon's requirement that its suppliers execute minimum margin agreements (MMAs) under federal and state antitrust laws. 2023 WL 5793303, at *1. The court denied Amazon's dismissal motion, and in so doing, rejected Amazon's arguments that plaintiffs lacked antitrust standing and injury and did not adequately allege anticompetitive effects and relevant markets. Id.

Amazon's MMA agreements required its suppliers to guarantee Amazon a minimum margin on each sale of the supplier's goods regardless of sale price and to also guarantee Amazon that it could price the suppliers' goods at a competitive price point 95% of the time. Suppliers paid a penalty to Amazon if other retailers offered the suppliers' goods at lower prices. Id. at *4. Plaintiffs alleged that these agreements "prevent other online retailers from offering the same product Amazon sells at a lower price" while raising the product cost of suppliers subject to the MMAs who must cover the guaranteed margin to Amazon. Id.at 5. Thus, plaintiffs alleged these MMAs resulted in de facto minimum resale price agreements. Id. at 5.

Amazon argued its MMAs were procompetitive price negotiations made per se lawful by LinkLine. The court disagreed, noting procompetitive justifications were not cognizable at the motion to dismiss stage. Id. at 4. The court also cited Leegin Creative Leather Prods., Inc. v. PSKS, Inc., 551 U.S. 877, 893-94 (2007) that while minimum resale price agreements could be procompetitive, they also could produce anticompetitive effects particularly with a "powerful" party. Id at 4.

The price overcharges to plaintiffs they alleged resulted from the MMAs presented the type of injury that antitrust laws were intended to prevent and was a plausible pleading of anticompetitive effects. Id. at 3, 6. Plaintiffs' "direct purchaser" status could not be questioned as they were the immediate buyers from the alleged antitrust violator. Id. at 3-4. Finally, the court dismissed the attack on plaintiffs' market allegations, noting that the pleading of a relevant market "is typically a factual element rather than a legal element", so an antitrust complaint survives a motion "unless it is apparent from the face of the complaint that the alleged market suffers a fatal legal defect." Id at 6. While Amazon quibbled with some of the facts alleged, plaintiffs sufficiently alleged both a two sided online marketplace as well as the online retail sales market and product submarkets.
Court Denies Daubert Motions and Grants Class Certification in Municipal Bond Rate-Rigging Case
Opinion and Order, The City of Philadelphia v. Bank of America Corporation et al., Case No. 19-cv-1608-JMF (S.D.N.Y. Sept. 21, 2023).
By Amar S. Naik

Amar S. Naik

By Amar S. Naik

On September 21, 2023, Judge Furman (SDNY) granted class certification to a group of American cities suing eight financial institutions for an alleged conspiracy to fix the interest rates for a type of bond called Variable Rate Demand Obligations ("VRDOs"). The class certification decision rests largely on denial of defendants' Daubert motions directed at plaintiffs' economic experts and rejection of defendants' arguments on predominance.

VRDOs are bonds issued by municipalities to raise funds for operating expenses, infrastructure projects, and public services. VRDOs have short-term interest rates that are reset on a weekly or periodic basis. To attract investors, VRDOs allow investors to redeem the bond at any periodic reset date at face value (i.e., a "put" option), which makes them low-risk and high-liquidity investments. Banks serve as remarketing agents for VRDOs. At every reset date, remarketing agents must reset a VRDO's interest rate at the lowest rate possible that would permit the bond to trade at par. Further, when existing investors exercise their options, the remarketing agent must remarket the VRDO to other investors at the lowest possible rate. Remarketing agents compete against each other for VRDO issuers' business by working to set the lowest rates for issuers.

The lead plaintiffs — the city of Philadelphia, the mayor and City Council of Baltimore and the San Diego Association of Governments, a California metropolitan planning agency also known as SANDAG — filed an antitrust lawsuit against eight financial institutions for allegedly agreeing not to compete against each other in the market for remarketing services, which in turn kept interest rates artificially high between 2008 and 2015. Plaintiffs alleged that defendants improperly communicated confidential, propriety information directly with one another and used third-party pricing services to channel prospective rate information. Plaintiffs moved for class certification and relied heavily on the testimony of two experts, Dr. William Schwert and Dr. Rosa Abrantes-Metz, to establish classwide impact.

Defendants argued that Dr. Schwert's and Dr. Abrantes-Metz's testimony should be excluded because their models failed to control for certain variables, generated false positives, and contained other flaws. As a preliminary matter, the court observed that at the class certification stage, a Daubert inquiry is more limited than prior to trial: "[T]he question is not whether a jury at trial should be permitted to rely on the expert's report to find facts as to liability, but rather whether the Court may utilize it in deciding whether the requisites of Rule 23 have been met." Under this framework, the court observed that defendants' criticisms "are more appropriately resolved later in the litigation." The court concluded that both experts addressed defendants' criticisms and showed that their models were capable of demonstrating classwide impact.

On the merits of class certification, Defendants argued that individual, fact-specific inquiries would be necessary to resolve each plaintiffs' claims and deal with uninjured class members. The court rejected these arguments, in part, because plaintiffs' experts' models would be sufficient to establish class-wide injury. The court noted: "Rule 23(b)(3) requires that common questions predominate, not that the action include only common questions." The court further added that defendants failed to provide any ballpark estimates for uninjured class members, therefore making it inappropriate for the court to deny class certification at this stage even if there was some merit to defendants' arguments.
Daubert Challenge to Pass Through Model Results in Decertification of Consumer Class in Google Play Lawsuit
By Lillian Grinnell

Lillian Grinnell

By Lillian Grinnell

In the Google Play class action entitled In re Google Play Store Antitrust Litigation, Judge James Donato of the Northern District of California rejected the expert testimony of an economist offered by the consumer plaintiffs and later decertified the class, reversing an earlier certification order he had made in November 2022. The economist, Dr. Hal Singer, had used a pass-through formula to come to his conclusions, and in its August 28 opinion the Court soundly rejected that methodology as applied by Dr. Singer. Because Dr. Singer's use of the pass-through formula was deemed to be an essential element of the theory underlying the class's certification, Judge Donato vacated his previous decision regarding certification and decertified the consumer class.

Facts

The class action in question concerns Google's alleged monopolization of the Android app market through its Google Play Store, and involved video game developer and publisher Epic Games, dating app developer Match, a group of plaintiff states, a proposed class of app developers, and a proposed class of consumers who claim to have paid inflated prices for those apps. The latter of these classes was at issue, and encompassed 21 million users. In his order, Judge Donato explained that Dr. Singer's "pass-through formula was essential" to the consumers' status as a class, "because [as] app developers independently set the prices of the apps and in-app content they make available through the Play Store," Dr. Singer used the pass through formula to calculate the "portion of the supracompetitive cost imposed on developers by Google that was "'passed through' to, or more aptly paid by, consumers." Slip Op. at 4 (internal quotations omitted).

Here, after a Daubert challenge by Google, Dr. Singer's use of the pass through formula was rejected for the specific way it relied on a "logit" demand model, which Judge Donato found was used by Dr. Singer "in an overly simple way to represent the demand curve for developers in the Play Store" by assuming, without any evidentiary support, that "when the price of [one] app goes up, the consumer will necessarily switch to a different app in the same category, based purely on the popularity of those other apps," Id. at 15, that is, each app in a genre is a substitute for each other, solely as expressed through market share. This, the Court found, was overly general, and would give rise to absurd results like a customer who was using an app Duolingo or Rosetta Stone to learn a new language switching to PictureThis – Plant Identifier because that was a more popular app in the Education category. Therefore, the formula was disallowed under Rule 702. As a key element of the argument for the consumer class' certification, the certification order necessarily had to be vacated as well.

Nevertheless, following the ruling a tentative settlement encompassing the states and consumer plaintiffs was recently announced, with Google joining a request that the Court excuse these plaintiffs from the trial currently scheduled for November. A status conference on the proposed settlement was held on October 12.

Analysis

Importantly, neither pass-through analysis nor the logit demand model were rejected per se as legitimate means to measure class damages. Rather, the specific way in which Dr. Singer employed the logit model to create his pass-through formula amounted to simply "one minus the app's share of its category" as described by the Court; this was deemed "not within accepted economic theory and literature, and . . . based on assumptions about the Play Store apps that are not supported by the evidence." Id. at 17. The implications of this decision, therefore, appear to be somewhat limited and should not be taken to cast any sort of pall over any future similar class actions.
Agency Updates
This feature includes excerpts from selected press releases issued by the Antitrust Division, USDOJ, the Federal Trade Commission and the California Attorney General's Office. It does not include all press releases issued by those offices. This appears to be a truly transitional time in antitrust enforcement and reading the press releases can be very helpful to stay on top of changes.
Antitrust Division, US Department of Justice
To see to all Antitrust Division, DOJ press releases, go to: https://www.justice.gov/atr/press-releases. Highlights include the following:
Agri Stats Suppresses Competition by Organizing and Managing Scheme to Share Competitively Sensitive Information Among Protein Processors

September 26, 2023 Press Release

DOJ "filed a civil antitrust lawsuit against Agri Stats Inc. today for organizing and managing anticompetitive information exchanges among broiler chicken, pork and turkey processors."

The D. Minn. Complaint (agri_stats_complaint.pdf (3.67 MB) "alleges that Agri Stats has for years produced comprehensive weekly and monthly reports for participating meat processors, which use the data to set prices and output levels. Spanning hundreds of pages, the reports contain recent data relating to sales prices, costs such as worker and farmer compensation and output that are often detailed by facility or company. Participating processors accounted for more than 90% of broiler chicken sales, 80% of pork sales and 90% of turkey sales in the United States. The complaint further alleges that Agri Stats understood that meat processors have used these reports for anticompetitive purposes and, in some instances, even encouraged meat processors to raise prices and reduce supply. While distributing troves of competitively sensitive information among participating processors, Agri Stats withholds its reports from meat purchasers, workers and American consumers, resulting in an information asymmetry that further exacerbates the competitive harm of Agri Stats' information exchanges."

"The Justice Department is committed to addressing anticompetitive information exchanges that result in consumers paying more for chicken, pork and turkey," said Assistant Attorney General Jonathan Kanter of the Justice Department's Antitrust Division. "This case is the latest effort by the Justice Department to protect American consumers, farmers and workers from anticompetitive practices in the agriculture industry."
Federal Trade Commission
To see to all FTC press release, see https://www.ftc.gov/news-events/news/press-releases.
FTC Takes Total Wine to Federal Court to Enforce Compliance with Antitrust Civil Investigative Demand

October 20, 2023 Press Release

The Federal Trade Commission today filed a petition seeking a federal court order to force Total Wine to comply with an FTC civil investigative demand (CID), which is a type of administrative subpoena that seeks documents and other information related to an ongoing antitrust investigation. The CID issued to Total Wine is part of an FTC investigation into a different company, Southern Glazer's Wine & Spirits LLC.

The FTC's petition notes that it has tried to work cooperatively with Total Wine, but the company has failed to comply with the Commission's CID for more than four months. Total Wine has categorically refused to search any employee-maintained files for documents and information needed to address the FTC's CID and has failed to assert any valid reason for its refusal to comply. Total Wine's actions have impeded and delayed the FTC's investigation, forcing the Commission to seek federal court enforcement.

"A civil investigative demand issued by the FTC is not a voluntary request, it is a demand made by the federal government that companies must comply with," said Henry Liu, Director of the FTC's Bureau of Competition. "Failing to comply with a CID ultimately hinders the FTC's ability to protect consumers and businesses from anticompetitive practices. The FTC will not hesitate to use the full force of the law and take companies to court if they fail to comply."

The Commission is requesting that the U.S. District Court for the Eastern District of Virginia order Total Wine to appear before the Court and demonstrate why it should not be required to comply with the CID. Otherwise, the FTC is asking that the Court order Total Wine to produce specified documents and information within 20 days.

The Commission issued the CID to Total Wine as part of its investigation into whether Southern Glazer's, a distributor of wine and spirits products, has engaged in discriminatory practices in its sales to retailers like Total Wine in violation of the Robinson-Patman Act or engaged in other unfair methods of competition in violation of Section 5 of the FTC Act.
California Department of Justice
To see to all California Department of Justice press releases, see https://oag.ca.gov/media/news.
Attorney General Bonta's Sponsored Bill to Ban Hidden Fees in California Signed into Law

Saturday, October 7, 2023 Press Release

California Attorney General Rob Bonta today issued a statement in response to Senate Bill 478 (SB 478), a bill that he sponsored, being signed into law by Governor Gavin Newsom. Coauthored by Senator Bill Dodd (D-Napa) and Senator Nancy Skinner (D-Berkeley), the legislation will prohibit hidden fees (also called 'junk fees') in California beginning on July 1, 2024. Hidden fees are fees in which a seller uses an artificially low headline price to attract a customer and usually either discloses additional required fees in smaller print, or reveals additional unavoidable charges later in the buying process.

"Today, California is eliminating hidden fees," said Attorney General Rob Bonta. "These deceptive fees prevent us from knowing how much we will be charged at the outset. They are bad for consumers and bad for competition. They cost Americans tens of billions of dollars each year. They hit families who are just trying to make ends meet the hardest. And, because a growing list of websites, apps, and brick-and-mortar businesses are using them, they penalize companies that are upfront and transparent with their prices. With the signing of SB 478, California now has the most effective piece of legislation in the nation to tackle this problem. The price Californians see will be the price they pay. I am deeply grateful to Senators Dodd and Skinner, the authors of SB 478, for their commitment to protecting consumers."

* * *

After announcing that he was sponsoring SB 478 in February 2023, Attorney General Bonta urged the California Legislature to approve the legislation in March 2023, heeding the call from the Biden-Harris Administration and the Consumer Financial Protection Bureau for states to better address the nationwide concern of hidden fees. In May 2023, he held a press conference in San Diego to highlight the bill's importance.

Deceptive price advertising is a significant problem facing consumers that appears to be proliferating in more and more sectors of the economy. Hidden required fees are now charged for a variety of goods and services, such as lodging, tickets for live events, and restaurants and food delivery. These fees, when mandatory, are a deceptive way of hiding the true price of a good or service.

The text of the legislation is available here.
---
Related Content