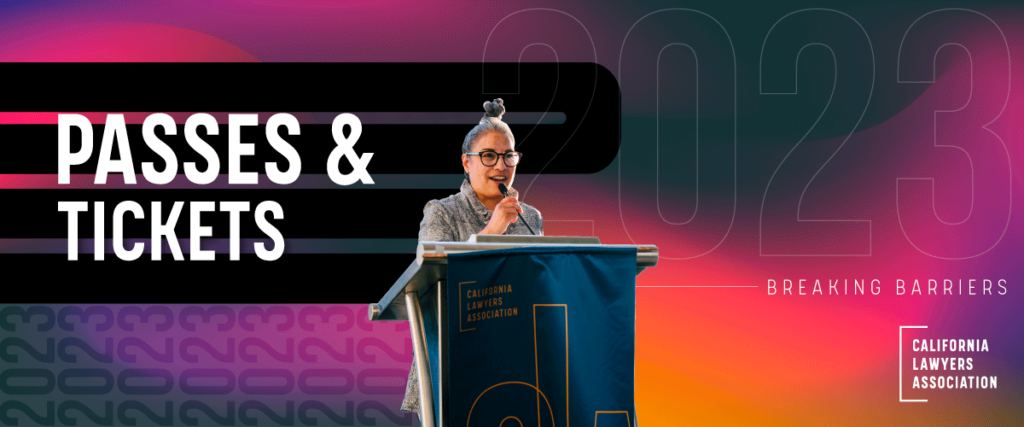 2023 Pricing Information
---
California Lawyers Association makes attendance affordable, and easy! We have designed an experience to match your needs. Below, you will find registration prices that provide educational credits, networking, and after hours experiences. Questions? Contact ProgramRegistrations@calawyers.org.
Earn up to 14.75 Hours MCLE; 4 Hours Legal Ethics, 2 Hours Competence Issues, 1 Hour Elimination of Bias, 1 Hour Implicit Bias
---

---
Onsite Registration Available
Registration is available onsite beginning at 7:30 am on Thursday, September 21 and continuing throughout the Annual Meeting. Registration is located at the Hilton San Diego Bayfront Hotel in the Sapphire North West Foyer, 4th Floor.
Pre-Registration (until Aug. 21)
Onsite Registration
CLA Member
$595
$695
Non-Member*
$695
$795
One-Day Pass (CLA Member)
$395
$495
One-Day Pass (Non-Member)
$450
$550
Section Executive Committee Members and CLA-Wide Committee Members
$395
$395
New Lawyers/Government & Non-Profit
$295
$395
Law School Students
*For financial assistance, please see below
$295
$295
Law School Students (Thursday only)
FREE
FREE
---
For media passes, please contact Sheila Johnston, Associate Executive Director of Communications at communications@calawyers.org
For registration assistance or if you have special needs or dietary restrictions, call 916-516-1757 or email ProgramRegistrations@calawyers.org.
For any accommodations, call 916-516-1712.
---
Law Students
---

Refunds/Cancellations
---
Registration and/or ticket refund requests must be received no later than September 14, 2023 and are subject to a $50 service charge. Requests should be emailed to ProgramRegistrations@calawyers.org.
SPECIAL DEAL FOR FUTURE MEMBERS
For a limited time, save on Annual Meeting registration fees by joining the California Lawyers Association (CLA) today!
We are not your average bar association; we are a community of attorneys like you who want to make a real impact while having a blast along the way. Now through September 30, we're taking $50 off our standard membership which includes a section of your choice. Then you will get an additional $100 off when you register for the Annual Meeting as a CLA member.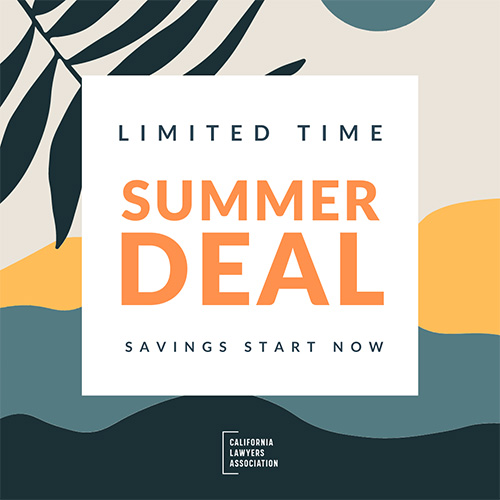 The California Lawyers Association is an approved State Bar of California MCLE provider